This post may contain affiliate links. See our affiliate disclaimer here.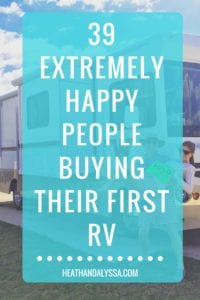 I remember the day we bought our first RV. We were equal parts exhilarated and terrified. We were going to live in an RV full-time as newlyweds? What kind of crazy plan was that?!
Buying your first RV is a BIG DEAL. It's not every day that you decide to live in a house on wheels and travel the country.
So we decided to ask our Facebook group of fellow full time RVers to share their first RV pics with us to show off how excited they are about their new homes.
(Some pictures you have to use your imagination, as it's just a picture of the RV itself, but we like to imagine someone on the other side of the camera being really happy.)
1. Beautiful Unique Story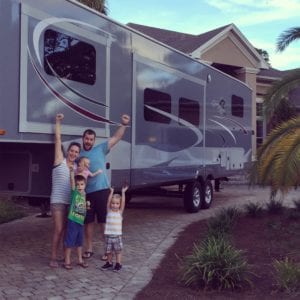 "Everyone was so excited, including the littlest, although I think she was excited because everyone else was.
 "
2. Migratory Life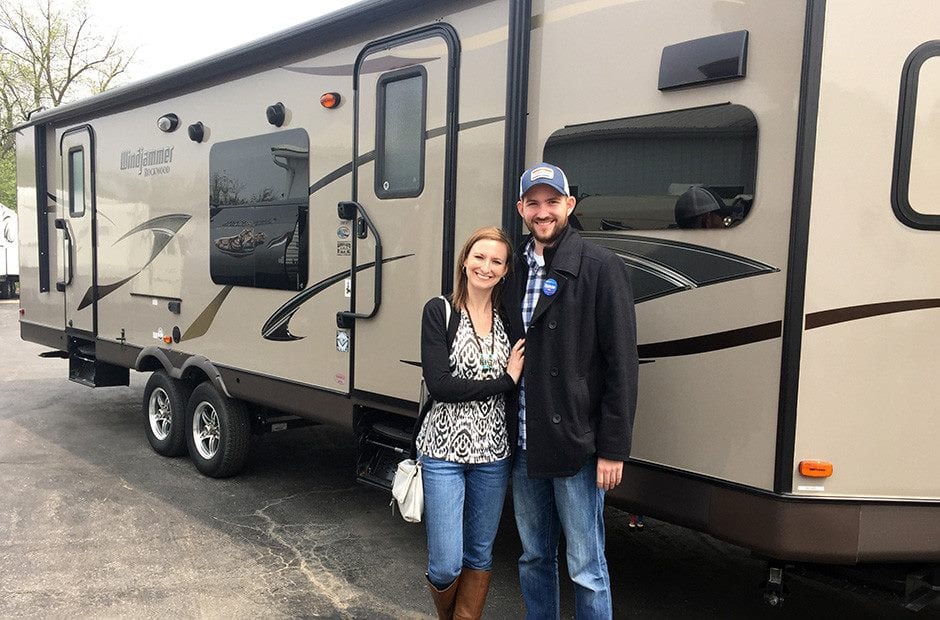 "We were excited but also super nervous considering that neither one of us had ever towed anything before pulling this baby off the lot!"
3. Technomadia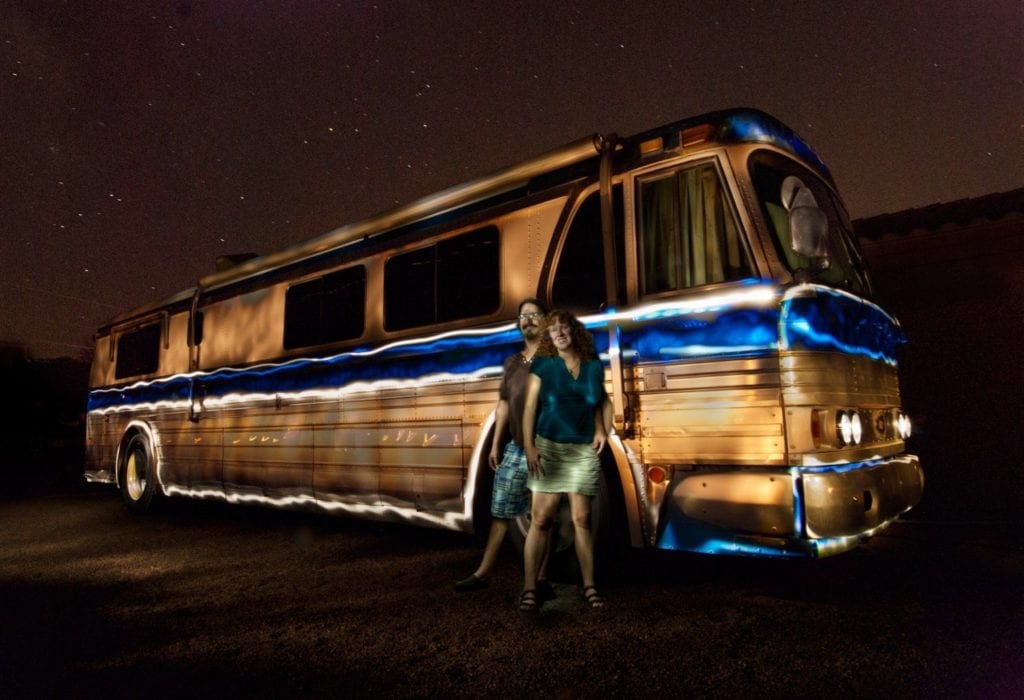 "A couple days after getting our current RV (a 1961 GM 4106 bus conversion). Purchased in June 1011, it is our 3rd RV since hitting the road in 2006." 
Photo credit: light painting photography by Ben Willmore of The Creative Cruiser
www.technomadia.com / Technomadia
4. Tony Barthel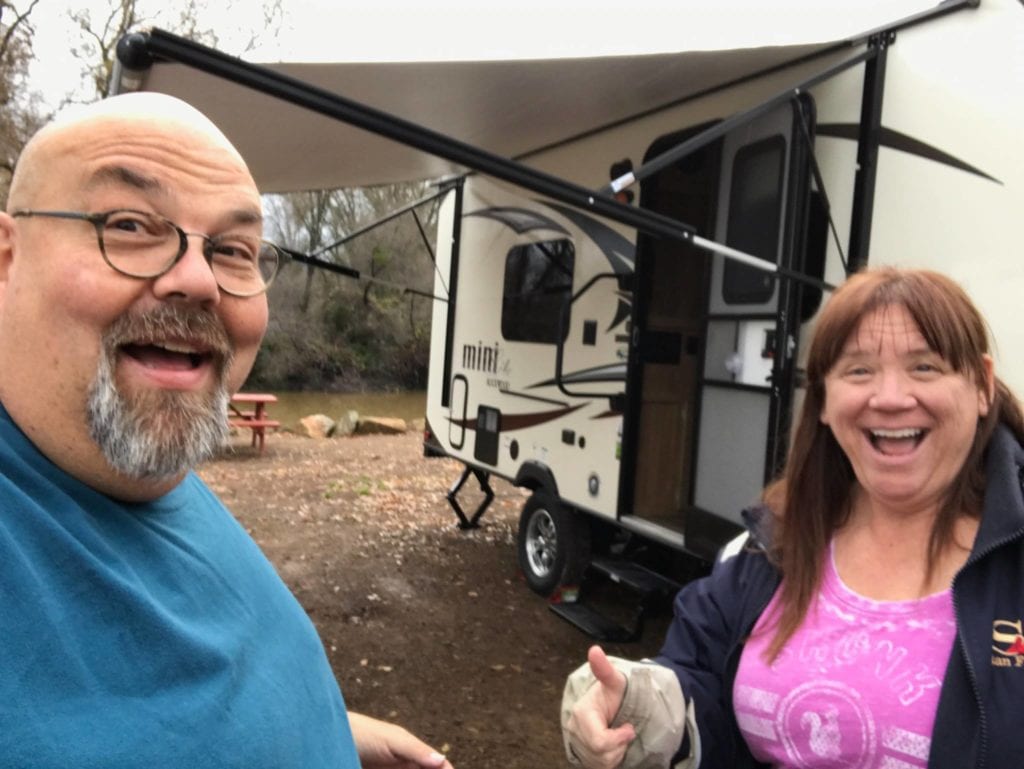 "Don't think I've ever seen my wife this happy. Just bought our travel trailer about a month ago and have already been out in it twice with three trips planned for January."
5. Roamin Ryans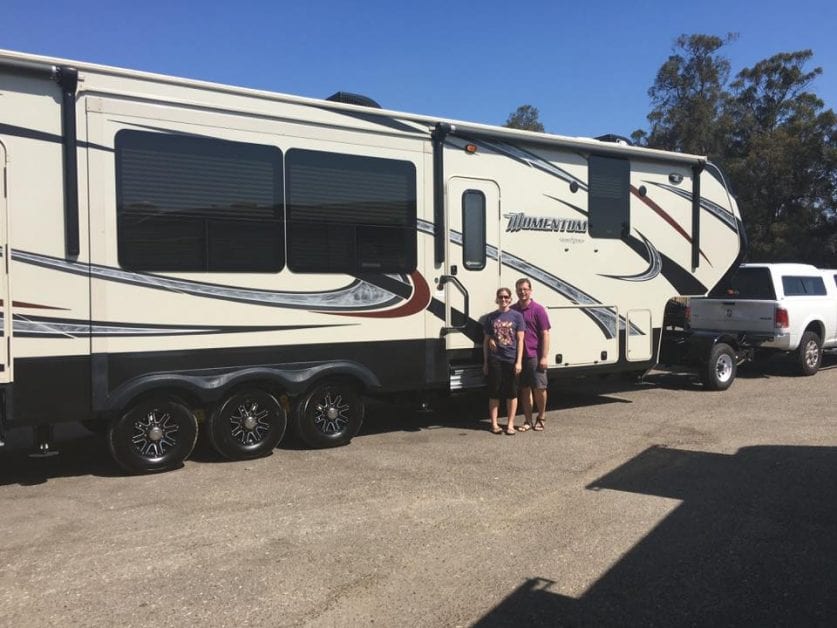 "Our first photo from picking up the new home in Cali in September! I think we were both so exhausted and overwhelmed! We were excited though!!!"
6. Walter Combs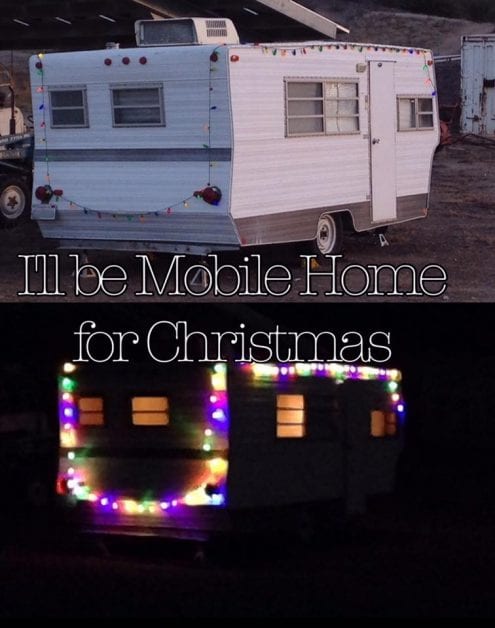 "This 1971 Aristocrat was the first RV my wife and I purchased. This is one of my very favorite photos of the trailer taken when visiting family for the holidays.
It's long since been replaced and upgraded but this little workhorse of a Travel Trailer got me through college when I had to live in the parking lot next to my department during the week. I did that for two years. After, I used it full time for 4 months till we could afford to get a larger trailer and live together in the same place. Fond memories of how this trailer helped me get my Masters Degree. Now it belongs to some Grandparents who have it for their grandkids.
😊 I do hope it stays in good condition."
7. Phyllis Swenson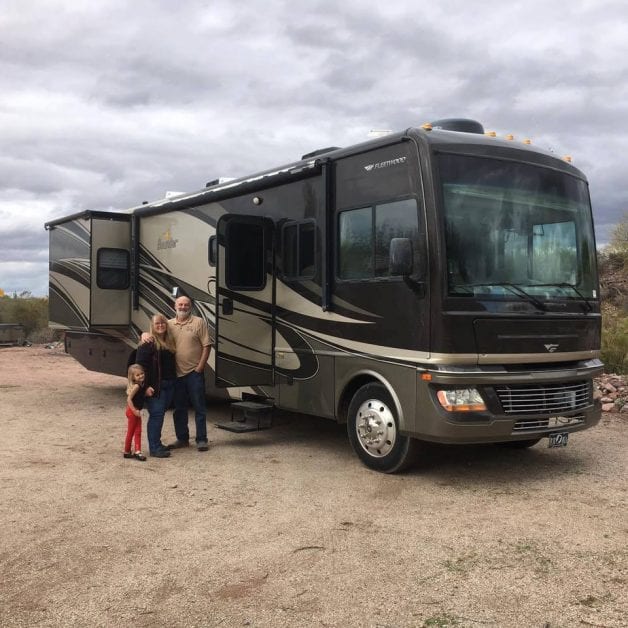 "Here's my first RV photo, took it last week. Didn't plan it that way, but it turned out it was a Christmas present, bought it on the 23rd. (Sorry we don't look super excited, but we were/are)."
8. NuVenture Travels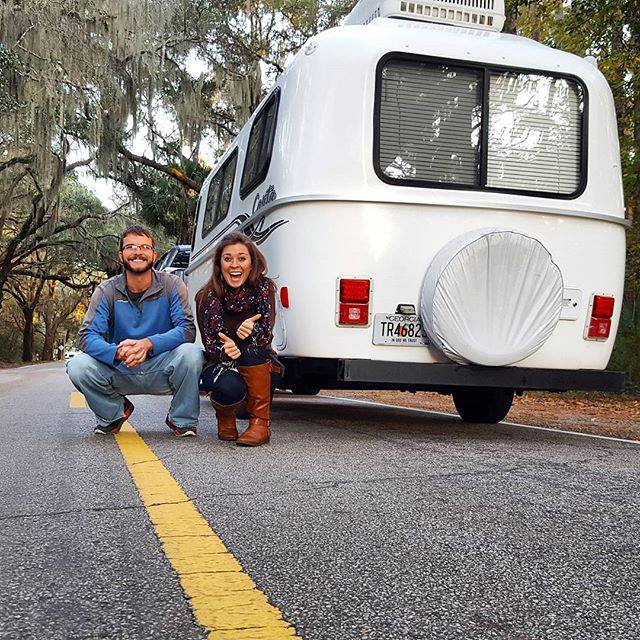 "Such a great idea, Heath Padgett! So cool to scroll these pics of pure joy."
9. Narelle Stewart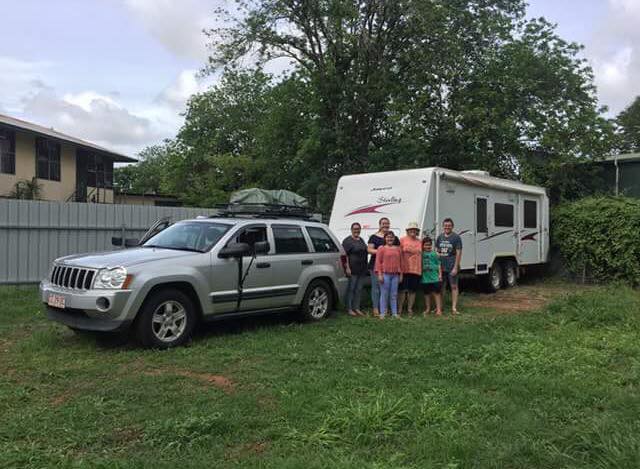 "It was your page that put us on our journey here in Australia. We originally wanted to travel the USA in an RV but that didn't work out. Here we are leaving our friends place in the Top End [Northern Territory] of Australia 9 days ago for our new life on the road."
www.facebook.com/travelitforwardau
10. Pookie and the Bear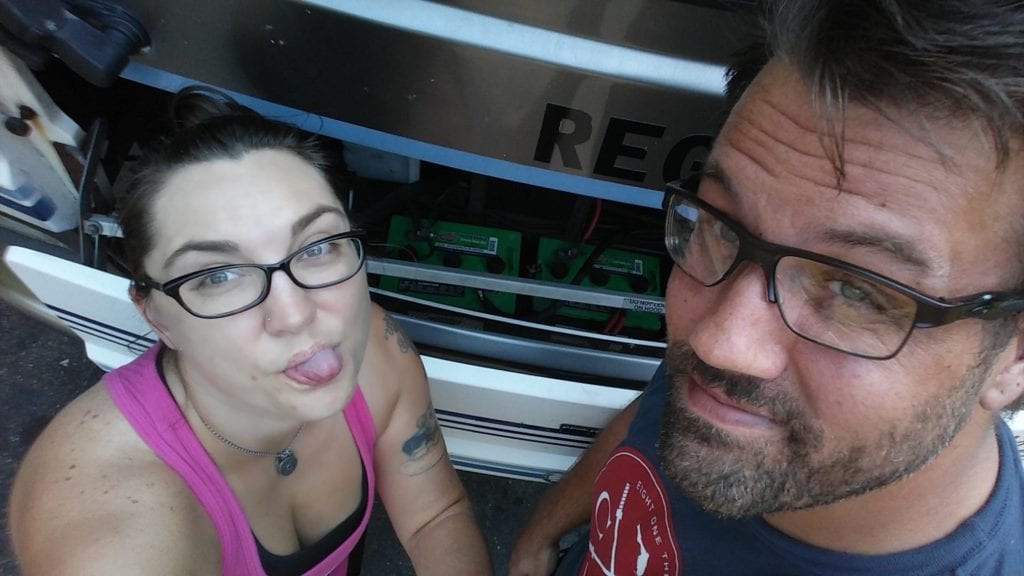 "The very first picture we took with our RV. One of these days we'll take a proper family photo!"
11. Liz Wilcox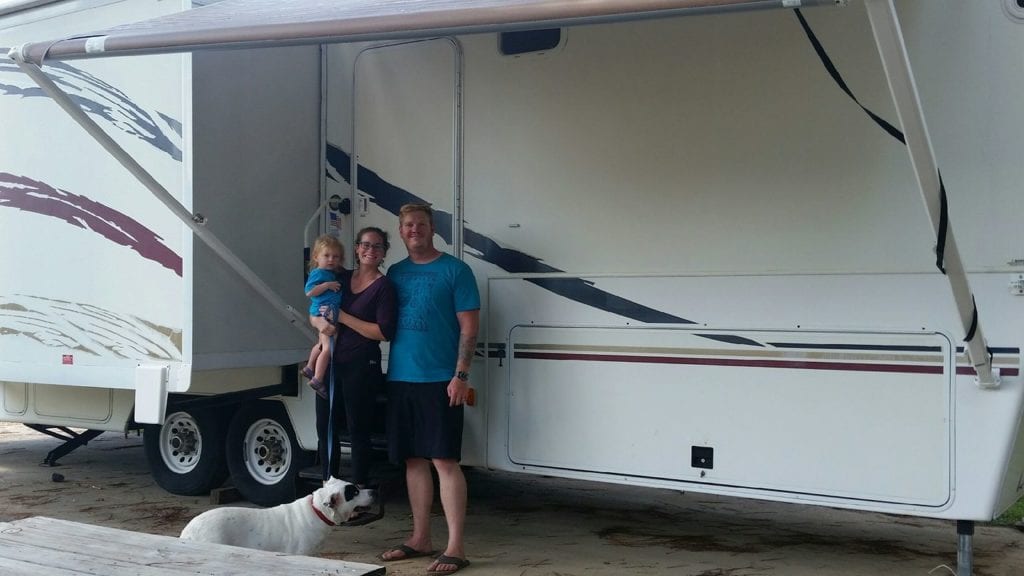 "Ed, Liz, Chelsea and our four legged love Haley Bear! We found this on the side of the road after a week of living in a hotel due to a cross country move and a house deal falling through! Destiny, people!!!"
[Looking for tips for buying a used rig? Read 11 Questions to Ask Before Buying a Used RV]
12. Drive, Dive, Devour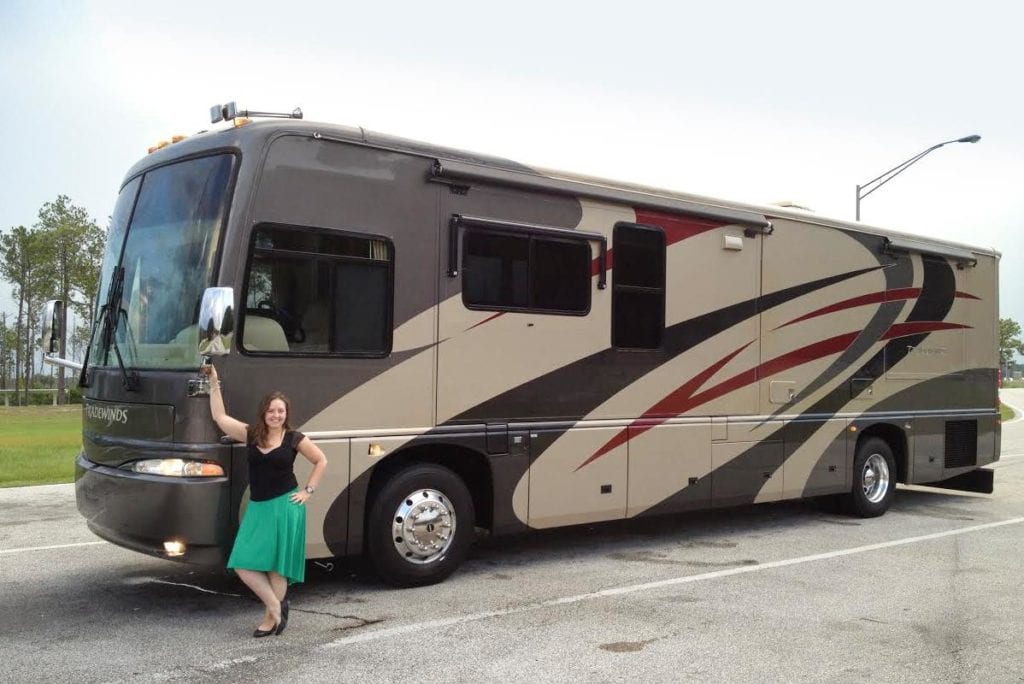 "We picked up our rig, drove off, and stopped to take photos. We didn't even get one together! This was over 3 years ago. Brandon saw this and said, "whoa, you're a different person!" Lol. He is, too, and so's the RV!"
13. Kelley Wimp
"SO FUN!"
14. Kathryn Cockrell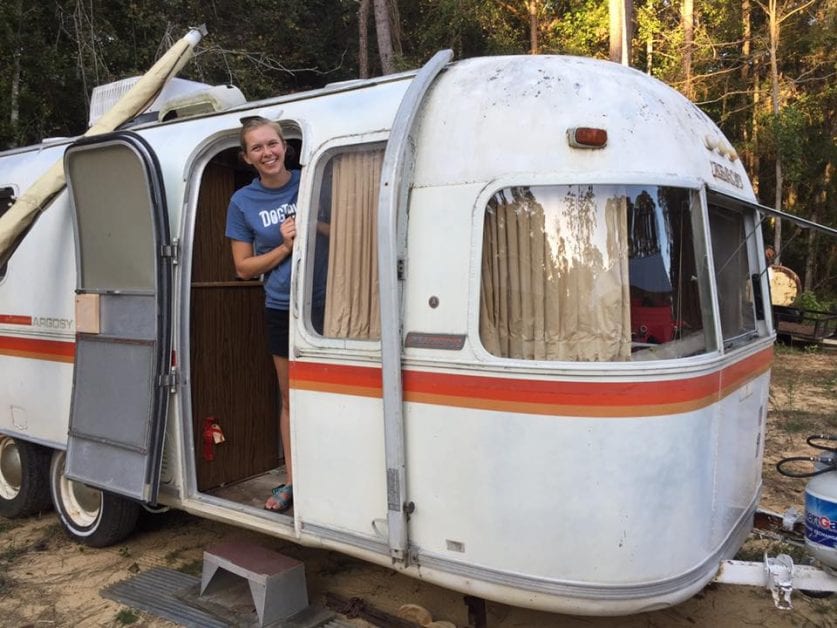 "I'm home!"
15. Kat Drabicki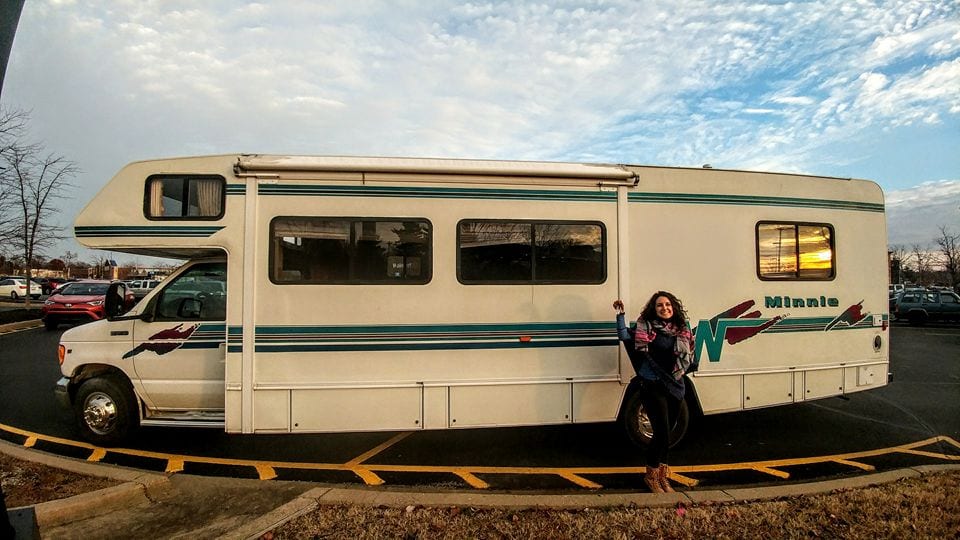 "Just bought this pain in the ass 4 weeks ago and have been full timing on my own for 3 weeks! Excited but deliriously tired from working out all the kinks!"
16. The Freedom Theory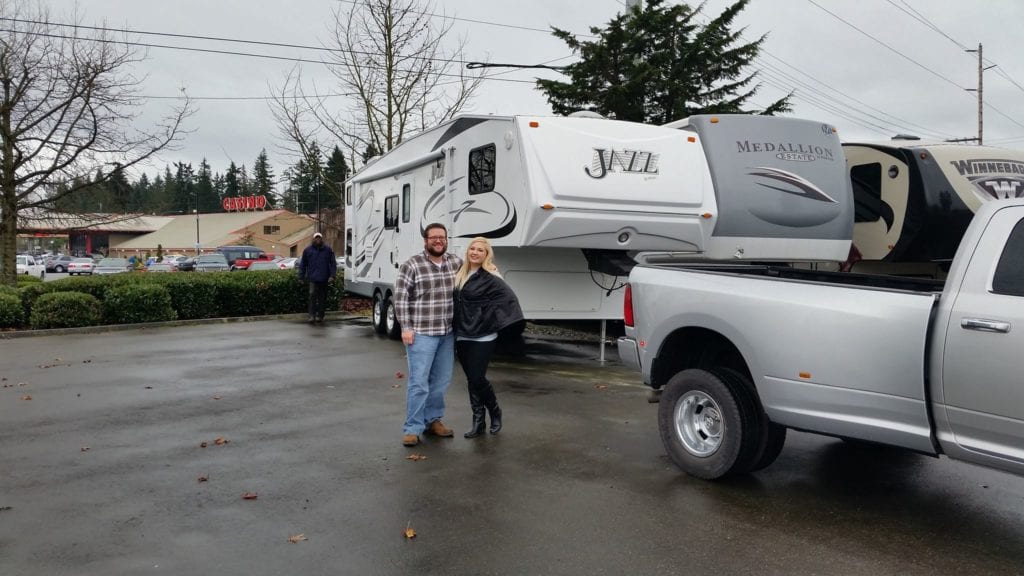 "This was such a happy day! Can't believe it has been almost 2 years!!!"
17. Julia Mawdsley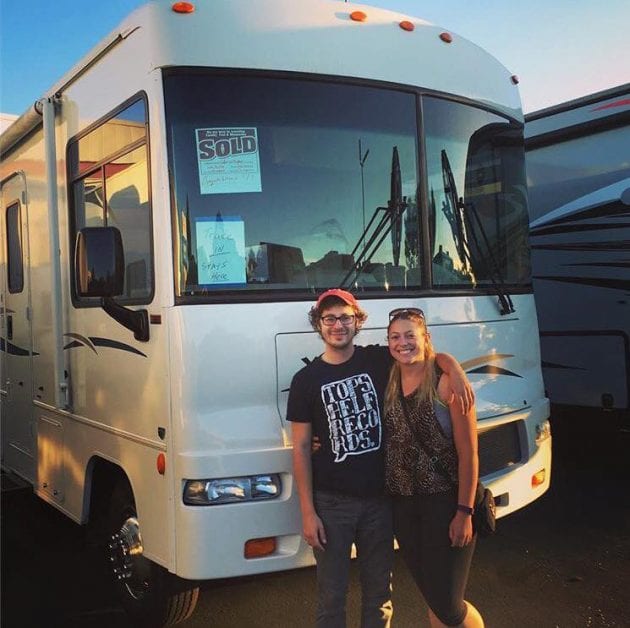 "Our picture was taken after a day of driving all around SoCal and bargaining with tough salesmen. So a little more tired than the usual, but still very excited!"
HungryforTomorrow.wordpress.com
18. JT Tribe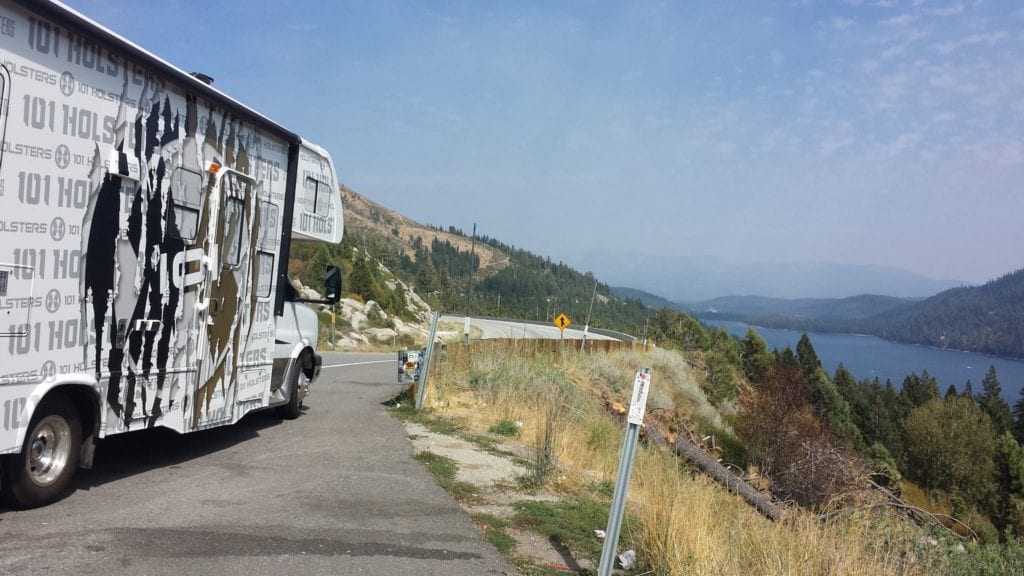 "We didn't listen to our parents, skipped the suffering and just bought the RV
"
There is no right time to travel. Don't wait to live your life.
19. Joshua Merwin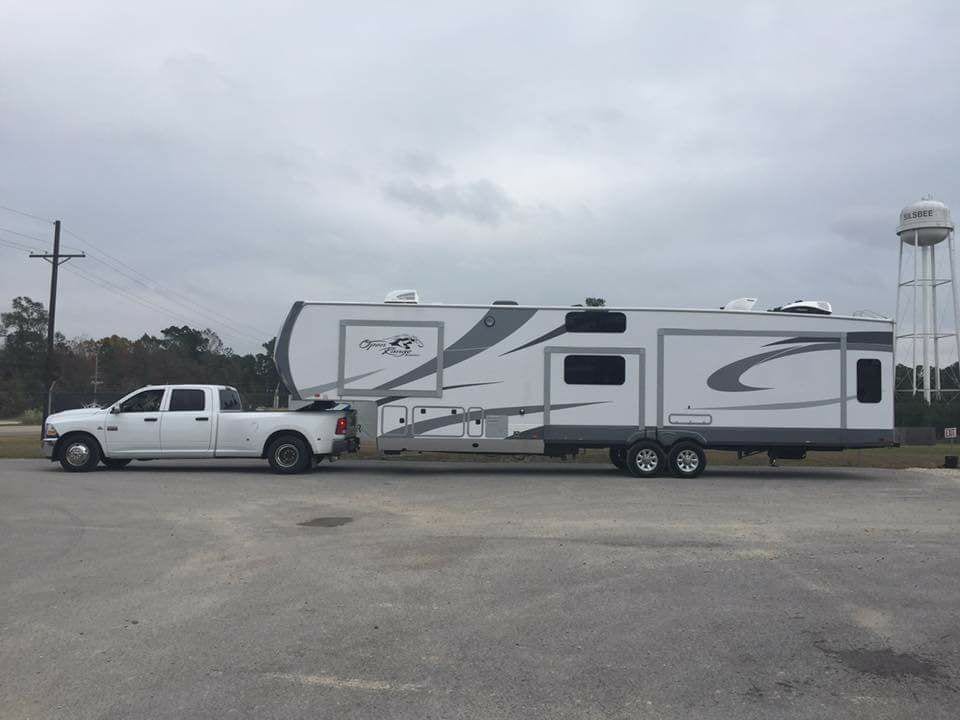 "This picture was taken the day we picked it up."
20. Joey Mondrik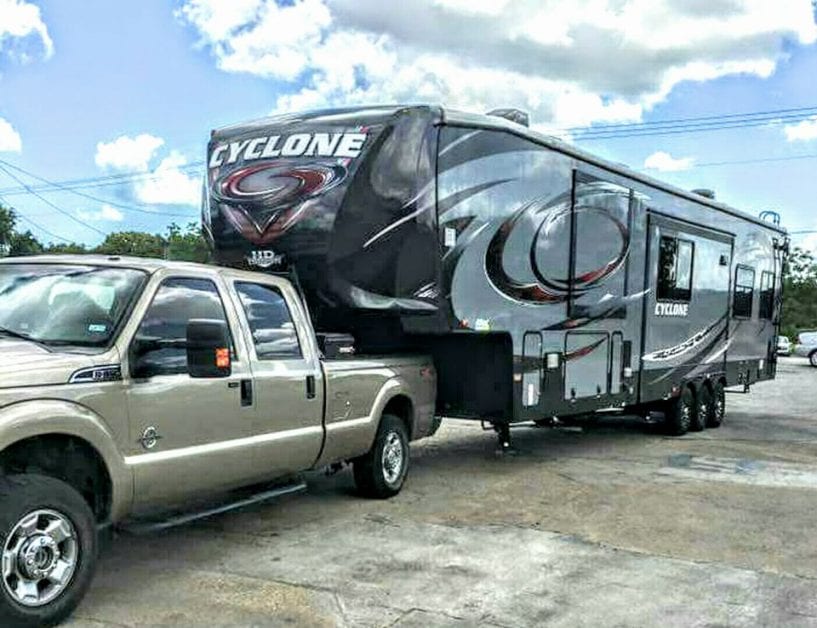 "Not full time yet….but soon!"
21. JoAnn Savio-Noble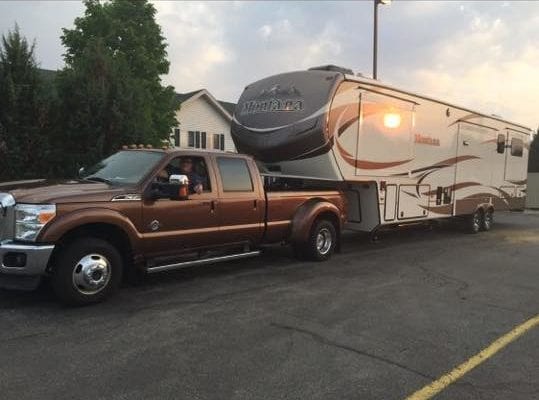 "Keystone Montana 3791RD. Full time since June 2015!"
22. Jerry Dickinson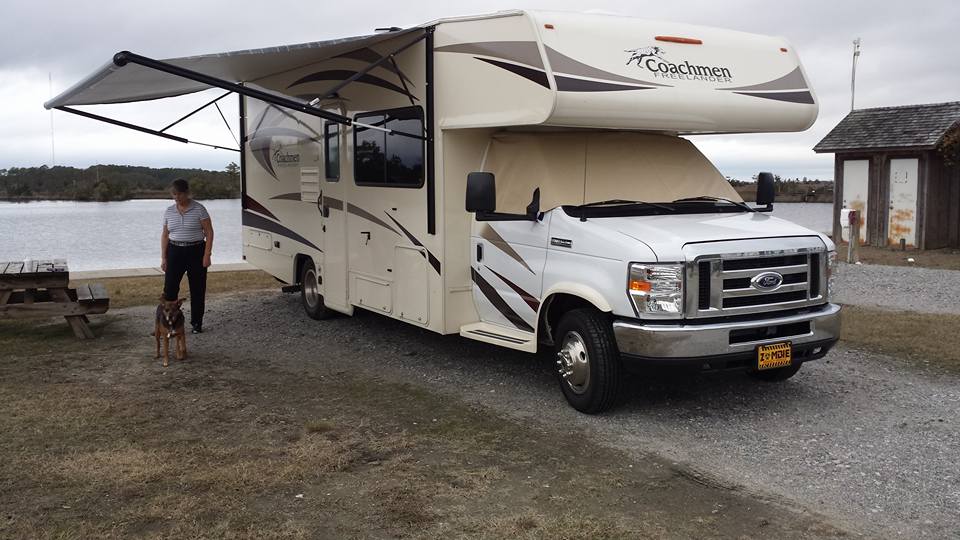 "This is the first trip in our 3rd RV. So far so good."
23. Jerome Braga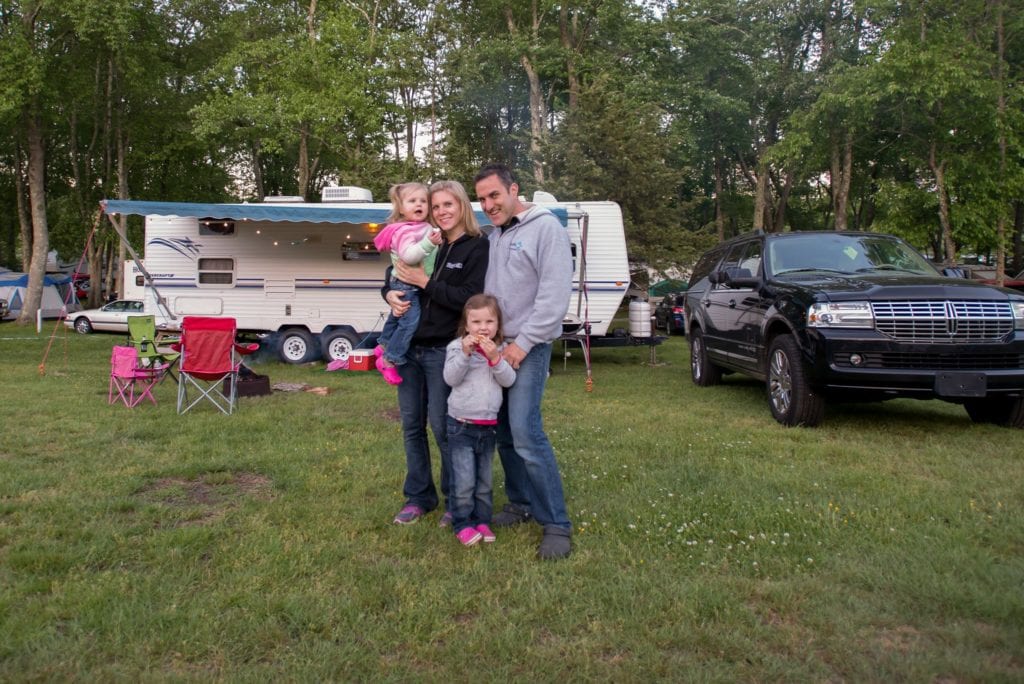 "The maiden voyage of the 2001 Starcraft. That was 4 years ago and 3 RV's ago.
"
24. The Z's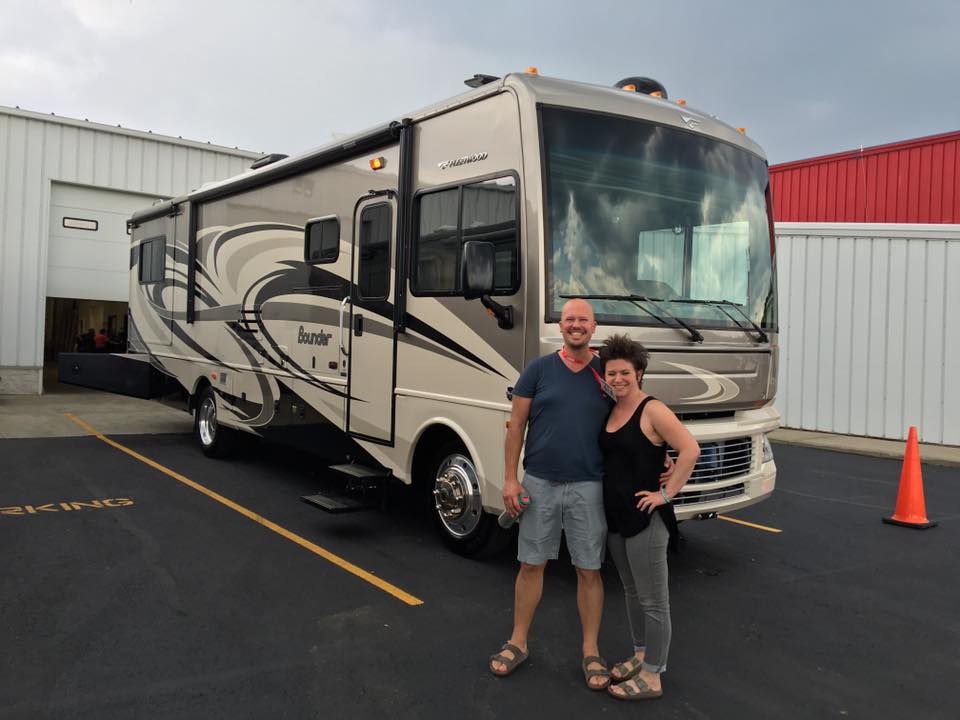 "This was the day we bought ours
😍 I drove it first!!!"
25. Hannah Mendenhall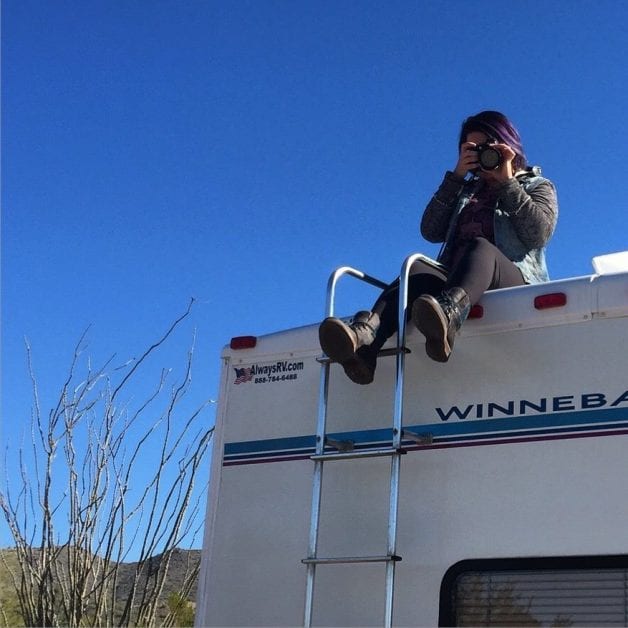 "Well my first actual photo of me driving Winnie the Road Unicorn was months after I bought her, but this was the first weekend and first photo of me with my home on wheels, I just happened to be on the roof…
"
26. Garrett Lynch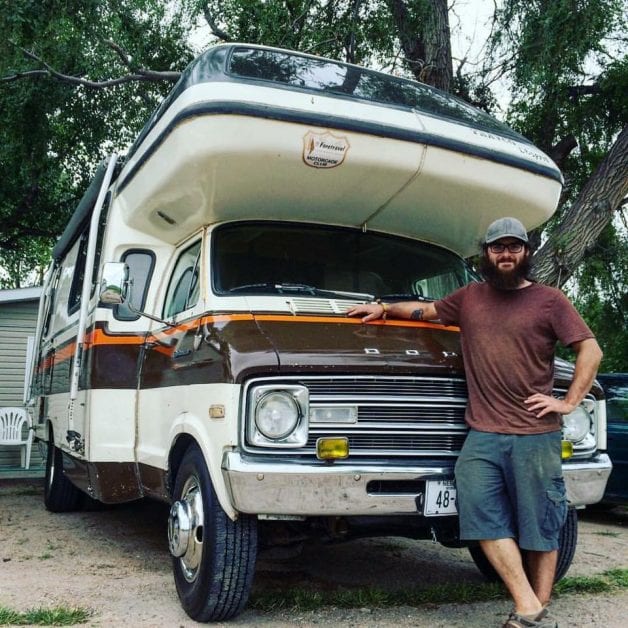 "Got her in Nebraska."
27. Erin Theim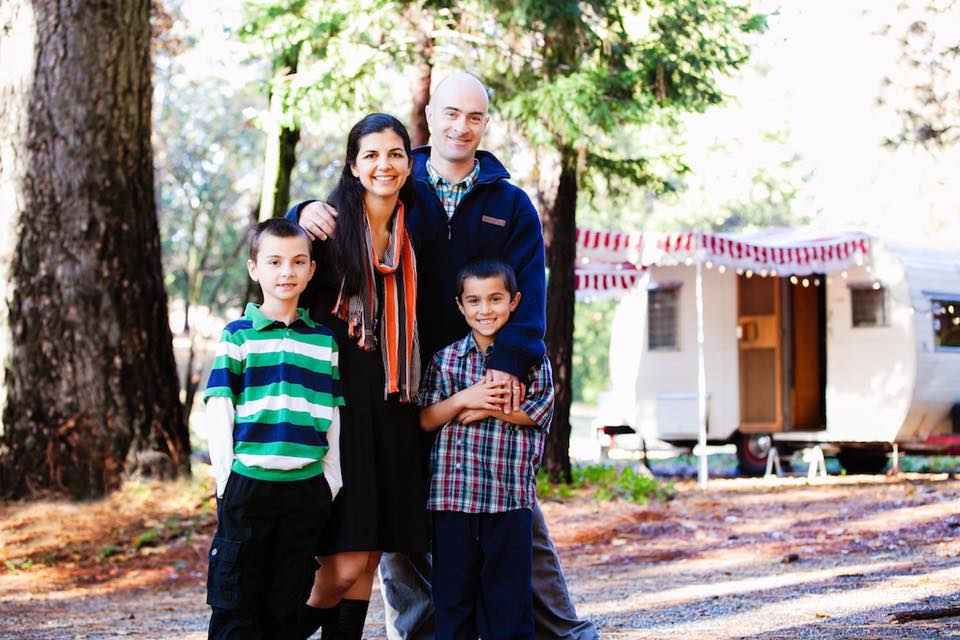 "Okay this isn't the "we just bought the trailer" photo, but I wanted to share, and while we have more then one, this one is a 1957 Cardinal canned ham."
28. Erik Anderson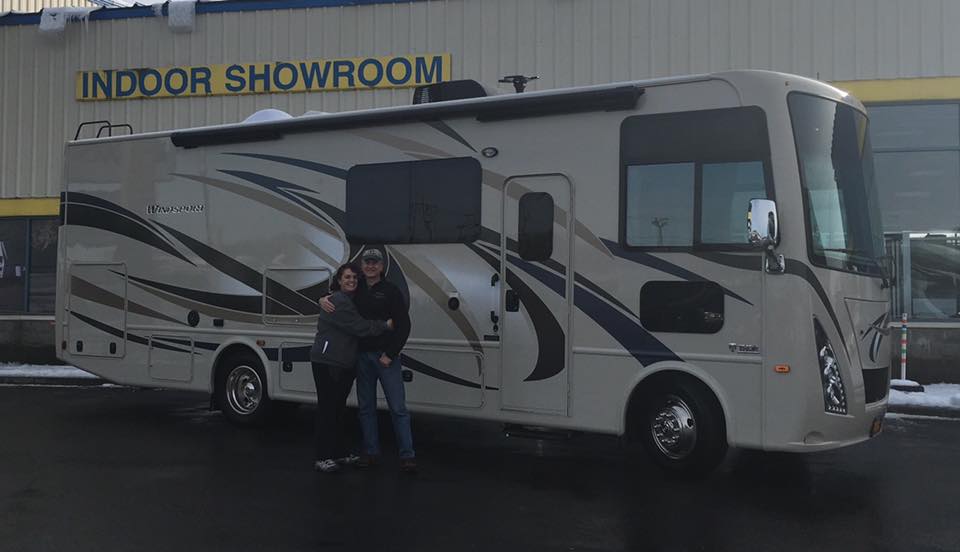 "This was a super exciting day for us! 10 months of thinking, planning and finally committing. And, oh, our timing….taking delivery in Syracuse, NY on December 22, 2016 and having to drive the coach home 320 miles. Praying no snowstorms. We were a bit scared, never having driven a large vehicle. But everything worked out so well and we got her home safe and sound. Slept in her in our driveway New Years Eve and awoke to 2017 in our future home on wheels! Weeeee!"
29. Drew Benson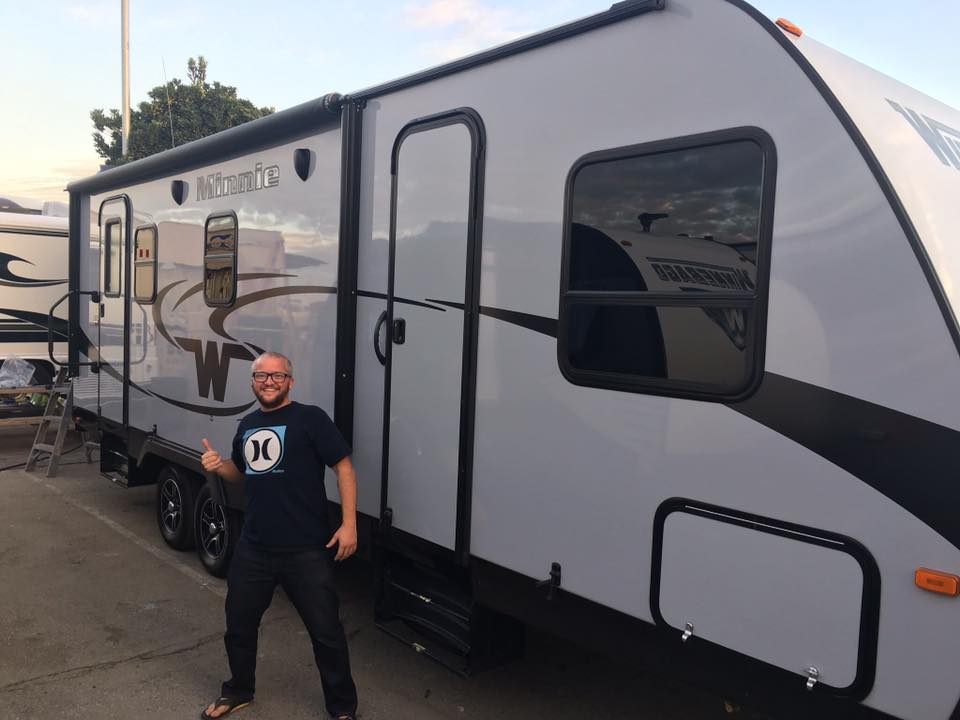 "Drove off Nov. 3 full timer since. Lovin it and living the dream."
30. David Blackmon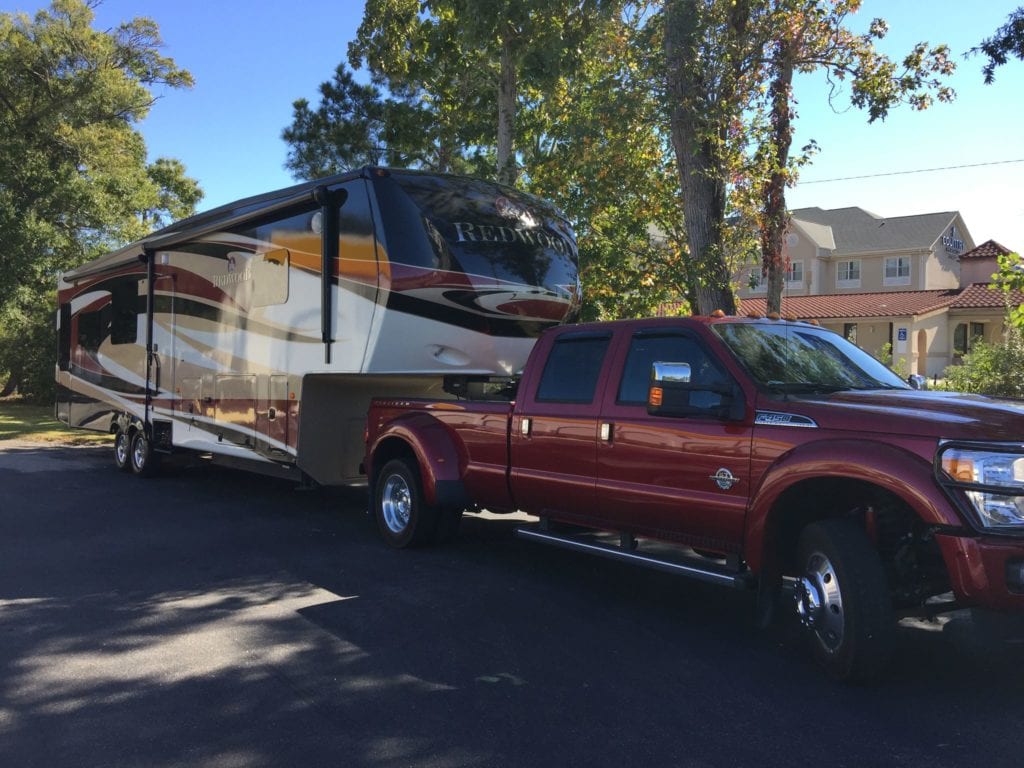 "Not too exciting but it's the day we wrote the check and drove off with it in Myrtle Beach, S.C.! My goodness I was nervous driving what seemed to be a monstrosity at the time. It's crazy how comfortable I am now with 60+ feet behind me
"
31. The Dapper Drive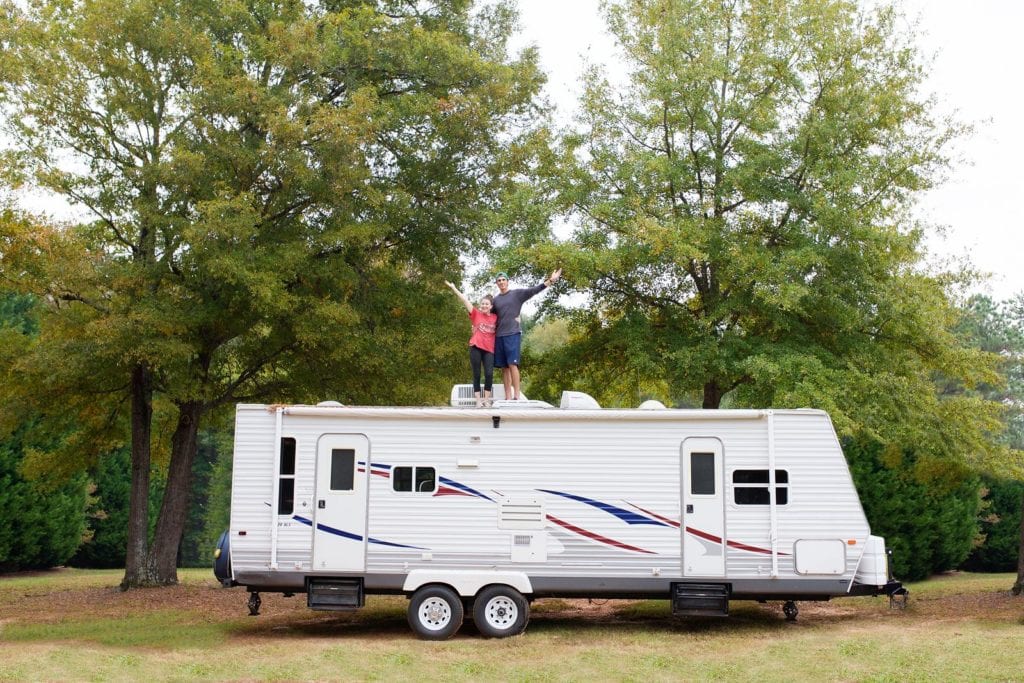 "Love! This was our first baby when we got it home for the first time before demo started
 I sure do miss this one!"
See Jordan & Brittany's custom workspace here! Absolutely love their RV remodel!
32. RV Wranglers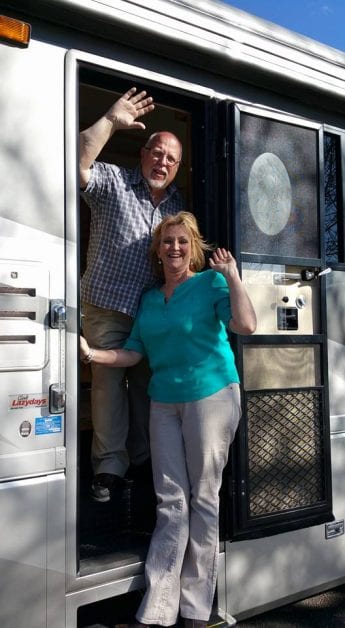 "We shopped for 18 months, then followed someone's sage advice that said, 'Buy your third RV first'. This is our 1st, bought a year ago March coming up. Went full time in June. Took a six month hiatus from the blog, but will put up fresh material soon."
33. Brianna Martelozzo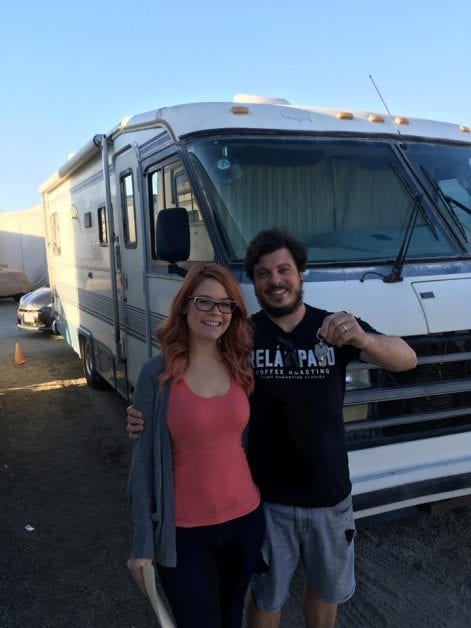 "We are still figuring out the blog thing but I just created an Instagram for us a couple of days ago under the handle @travelozzos…..which is still a blank canvas but will soon be filled with progress pictures and then eventually of us on the road!"
34. The Tabor Family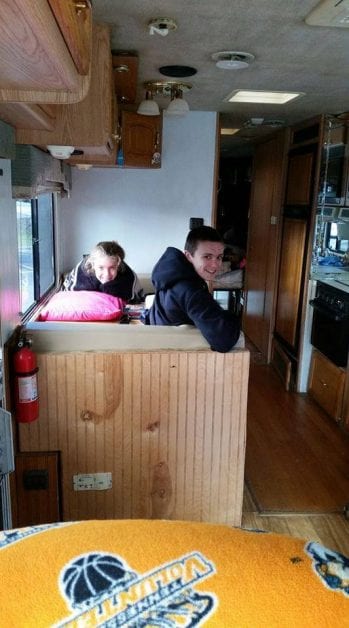 "Purchased our 1999 Georgie Boy Cruise Master July 2016 to take family vacations. It took a few months to get it ready for our first long family trip to Disney but was worth the wait. Here are two of our oldest kids on our first ride. Now to make some adjustments and get ready to travel the entire USA!"
35. Betty Sue Shak-Carr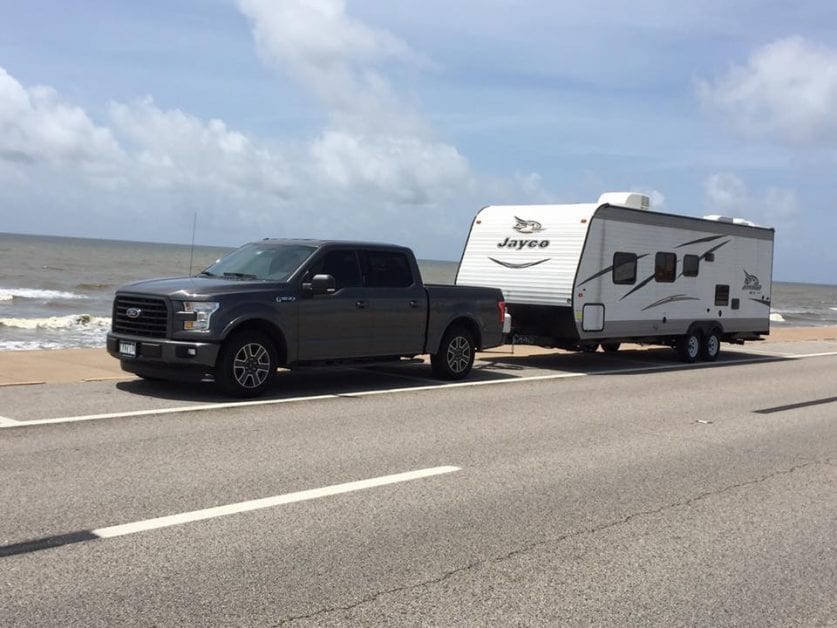 "Our 1st trip out with new truck and trailer June 2016."
36. Barbara Austin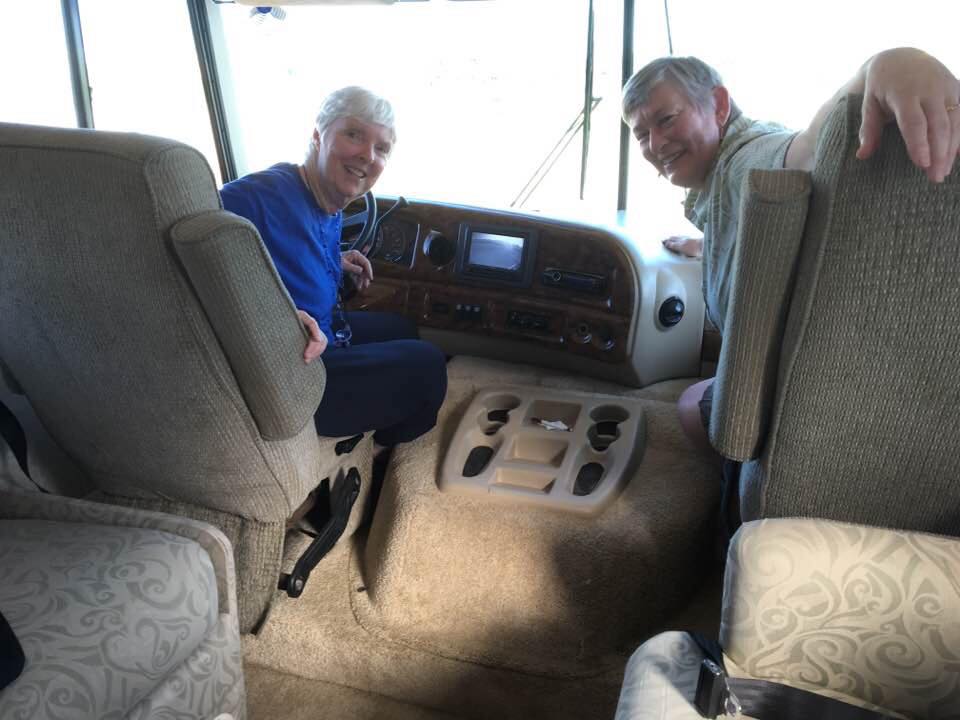 "Our first RV and we are getting scared: we leave our home the end of February to be Fulltimers and we haven't even taken an out of town trip yet! This group gives me courage."
37. Anne Freeman
"Our first rig a 2004 Minnie Winnie- our introduction to RVliving! Oh if those walls could talk! Our second rig a 2008 Winnebago Voyage- our transition into Full timing!"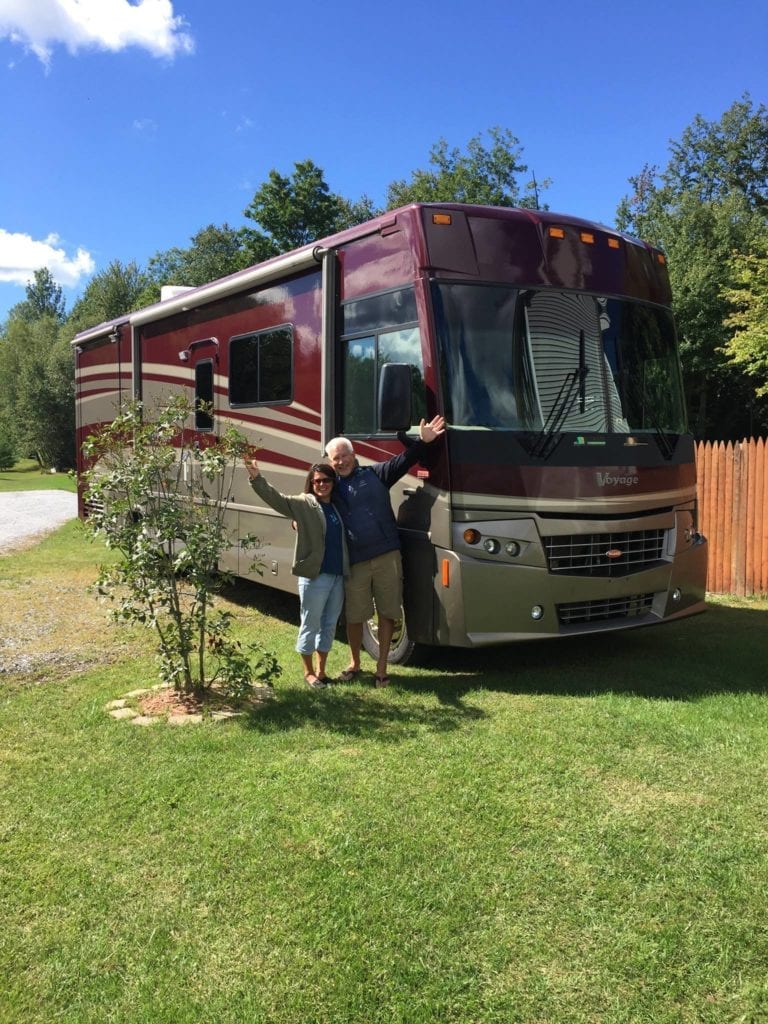 38. Amy Love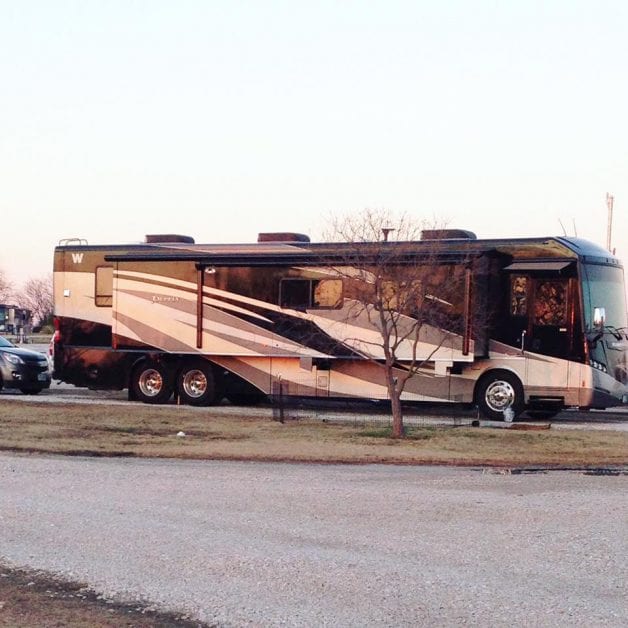 "Going into our third year of full-time travel- this shot is from the day we were heading out the first time on our #RealFoodRoadTrip!" 
39. Heath & Alyssa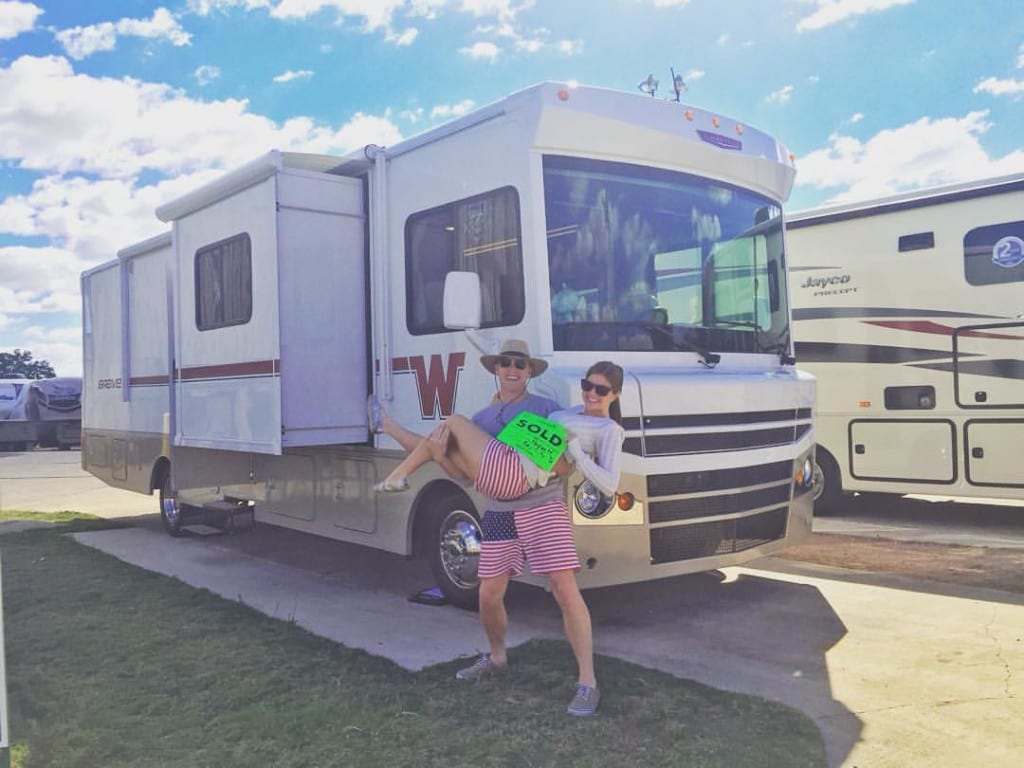 Red and white exterior + blue interior = 'Merica the (Winnebago) Brave. (Matching American flag shorts not included in purchase.) 😍 😍 😍
Being able to take an epic photo in front of your new RV is just one of the reasons why it's awesome to live in a home on wheels (Read 29 more reasons here).
If you have an awesome photo you took while buying your first RV, drop it in the comments below so we can see your beautiful face!