Obligatory media mentions so our moms feel like we have real jobs 

---
At 23, we quit our jobs to drive a sketchy looking RV across the US. Over the last 8 years, we've filmed a documentary, sold a tech company, written some books and successfully flashed our RV park neighbors (on accident) while trying to kill a giant spider.
This blog is dedicated to sharing our ups and downs and lessons while we chase after big goals and dreams. Sometimes, those dreams look like writing a book or building a campground, and sometimes they change. Like switching from full-time RVing in America to RVing internationally as a family of four.
The topics we talk about are only where we have personal experience.
If you want to read some of our most popular posts over the years, you can start here.
Team Padgett:
Heath
I'm the crazy dreamer of the family. I have slightly ridiculous ideas and Alyssa helps bring me down to Earth to execute on them.
I cofounded CampgroundBooking.com, a booking site for RV parks, and sold it to Camping World in 2021. I also once worked a job in all 50 states for our Hourly America documentary.
I recently sat down and listed out 100 of my favorite books on business, life, and other topics— which you can see here.
Alyssa
I'm Alyssa! I write books, like my best-selling book with over 1,000 five-star reviews on Amazon, A Beginner's Guide to Living in an RV. My second book, RVing Across America, details our journey to all 50 states and was released in the summer of 2022.
I spend most of my time writing and plotting our travels. I'm happiest when I'm outside near the water. I don't function without coffee, but who does?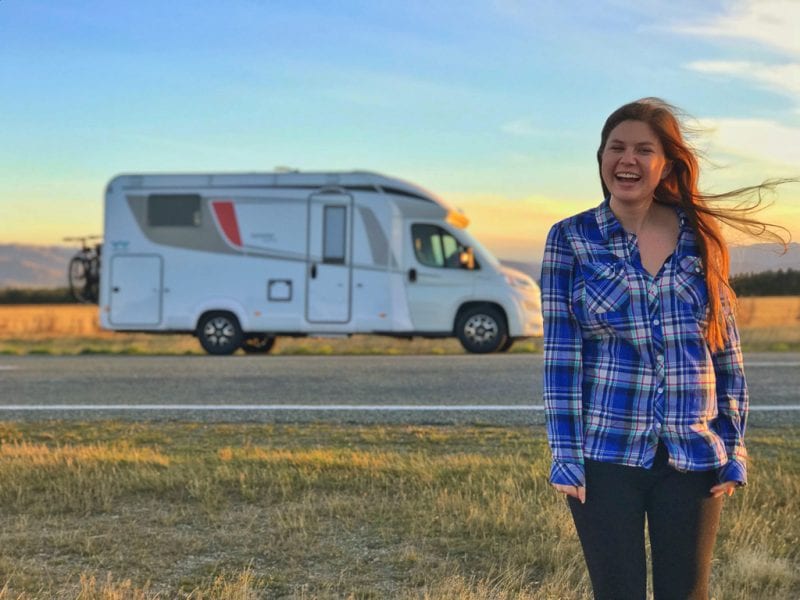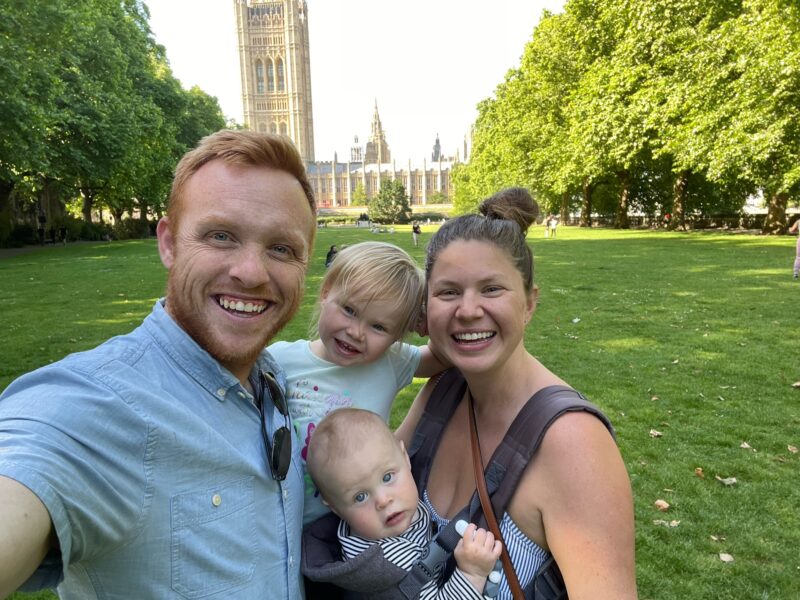 The Kids
Our daughter, Ellie, was born in 2019 and our son, Eli, in 2021. They love the water, playgrounds, and being carried all over the world no matter how tired mom and dad are.
Ellie has visited nine countries and Eli eight in their short lives. They are learning to be amazing travelers as we continue to take them on as many adventures as possible. Our end goal: visit 20 countries together before they become adults.
For cute traveling kids photos, follow us on Instagram.
---
Current and Previous Projects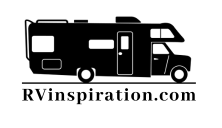 When: December 2022
What: A site focused on RV renovation how-tos and DIY projects. We bought this blog from our friend Ashley Mann who started and ran the site for five years. It's our first business acquisition and we're documenting our journey through monthly blog posts below.
---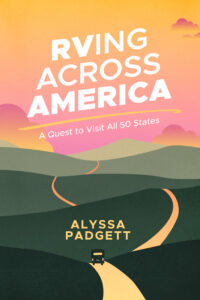 When: May 2022
What: Alyssa's second book documents the honest ups and downs of our first year on the road. She shares everything from the time we (accidentally) flashed our neighbors to how someone tried to sue us while on our honeymoon. If you're looking for a read that can take you on an adventure (where you also can laugh at our many…MANY mistakes), this is it. As of writing this post, it has over 150 5-star reviews on Amazon.
---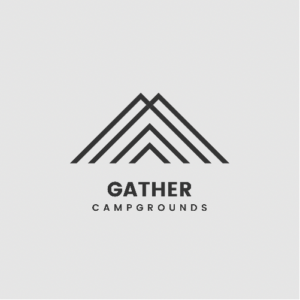 Gather Campgrounds
When: 2021
What: We bought an old school house and acreage in southwestern Colorado with the intent to build a modern campground for nomadic entrepreneurs. We oversaw the renovation of the property, rezoned it through the county and hosted our annual conference here. Shortly after buying we became pregnant with baby #2 and decided to put a pause on the project. We sold the physical location and gave away the IP of our Gather brand to my former business partner who is launching his RV Park near Austin.
Articles written documenting our campground journey: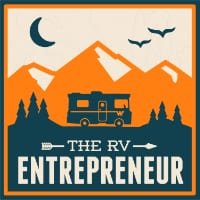 The RV Entrepreneur
When: 2016-2022
What: A podcast Heath launched to document how different RVers made money on the road. The podcast also turned into an annual conference for nomadic entrepreneurs that we hosted for five years. After we left full-time RV life, we sold the podcast & conference to RV Life.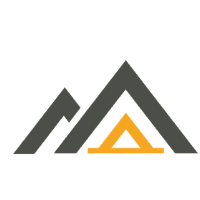 CampgroundBooking.com
When: 2016-2021
What: A SaaS business Heath co-founded to help modernize campground bookings. We bootstrapped to our first fifty B2B customers before raising a seed round from Greater Colorado Venture Fund. Four years into the business we were acquired by Camping World. The booking system we created is still supporting RV parks & campgrounds across North America.
Articles I wrote while building Campground Booking: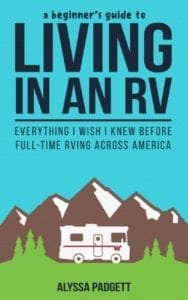 A Beginner's Guide to Living in an RV
When: 2017
What: Alyssa's first book answered the more practical questions we often heard about full-time RV life. Over the last five years, this book has sold over 40,000 copies and due to demand, is updated annually. It has over 1,000 5-star reviews and continues to be the #1 resource for new RVers.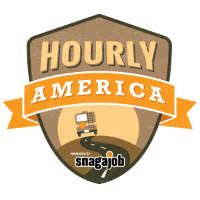 Hourly America
When: 2014-2016 (filming ➡️ premiere)
What: A documentary we filmed where Heath worked an hourly job in all 50 states. This was Alyssa's and my first big project to do together and we were fortunate to not only premiere the film in multiple cities, but also receive quite a bit of national media coverage. You can watch it in its entirety on Youtube.
Popular articles written during this time:
---
If you want to stick around…
---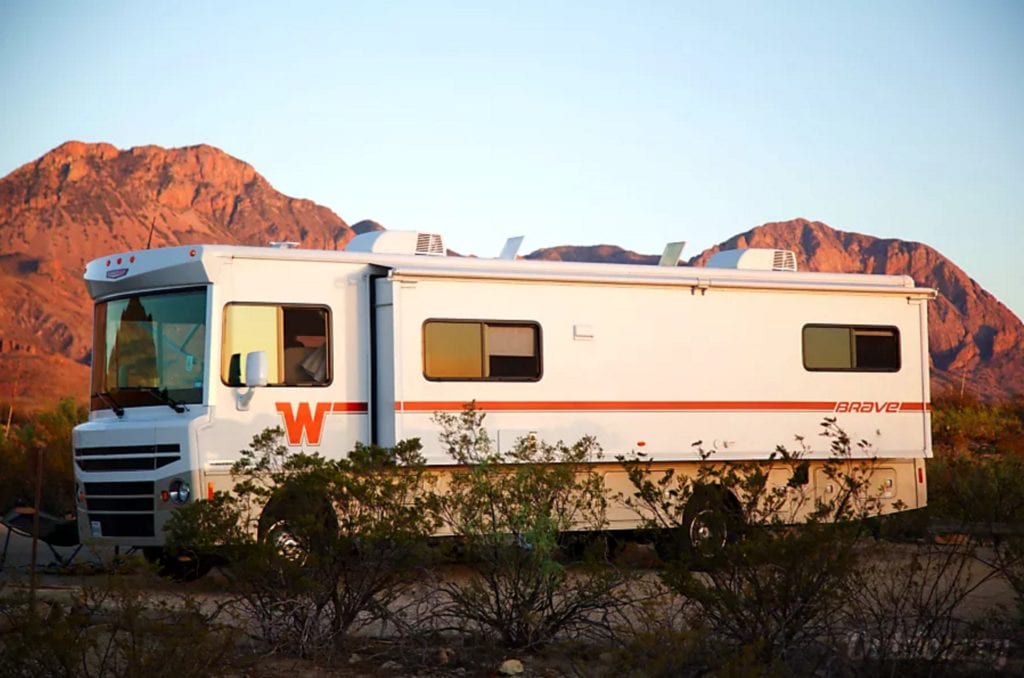 Learn How to Travel on $2k/month
This is a free 7-day email course we created to help you get started traveling without breaking the bank. It's everything we learned about traveling cheap during our first year on the road.

---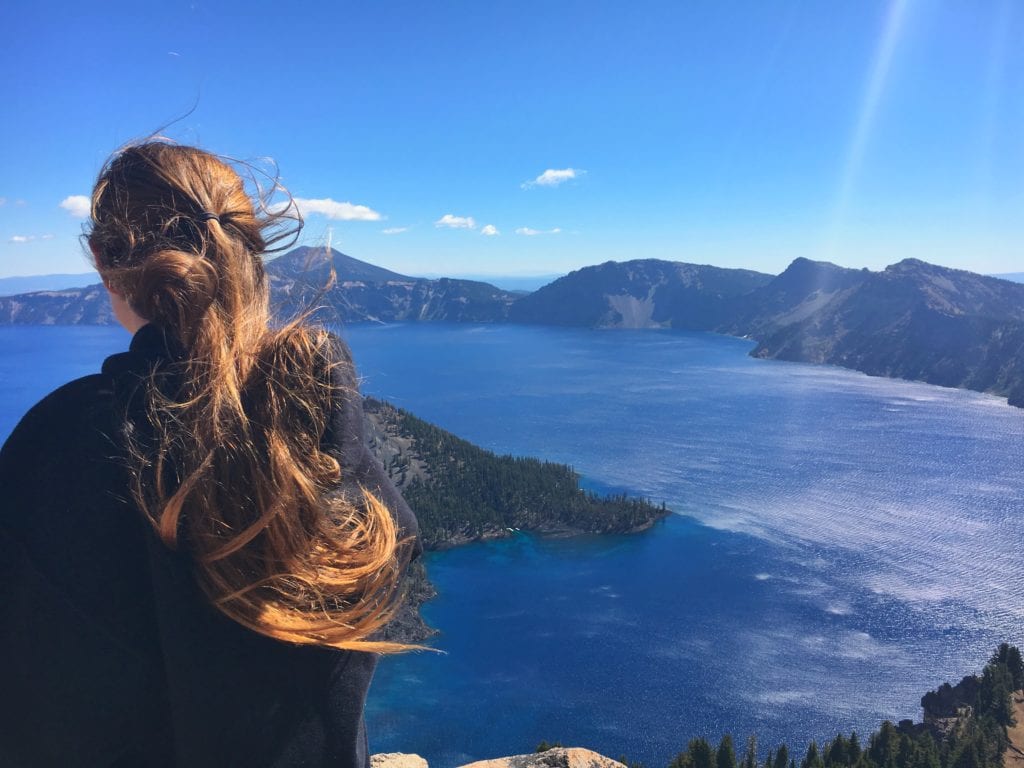 Read the Best of The Blog
21 common questions about RVing?
That one time Heath locked Alyssa in the shower?
---
Disclosure
Information presented on HeathandAlyssa.com is intended for informational and entertainment purposes only.
Neither RV Entrepreneurs LLC nor its members make any representations as to the validity, accuracy, completeness, or suitability of any claims made here. Neither RV Entrepreneurs LLC nor its members assume any liability with regard to business results based on the use of the information provided here. Furthermore, advertisers, commenters, and linked sites are solely responsible for their views and content – which do not necessarily represent the views of RV Entrepreneurs LLC or its members. You can read our full privacy policy here.