This post may contain affiliate links. See our affiliate disclaimer here.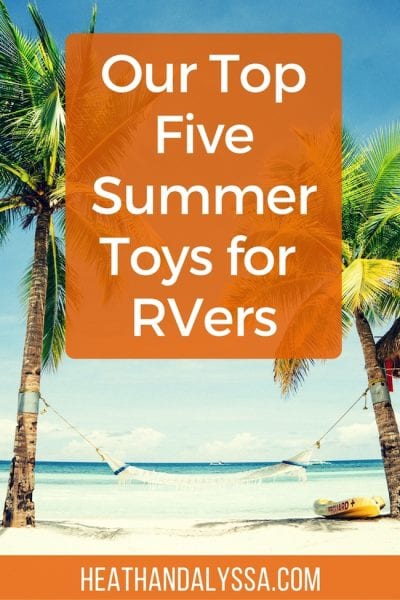 Summer is here! (Or if you've been in the South like us, summer has kind of already been here for a couple months.)
That means more sunshine and more chances to get outdoors.
I didn't spend a lot of time outside before we started RVing, but now it's weird if I don't go outside every day. This is one of the many perks of RVing, if you ask me. I've never been an outdoorsy girl, but now some of my favorite days are spent hiking or out on the water.
Here's my top five summer RV accessories that help get us outside and exploring every place we visit:
1. Kayaks!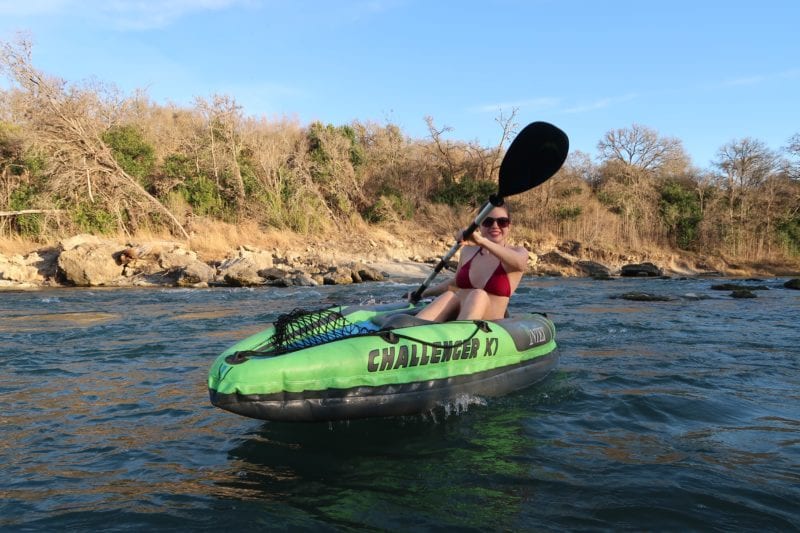 Two years ago while spending our fall in Austin, we went kayak shopping for Heath. He wanted a gym membership, but since I knew we wouldn't be in one place for long I wanted to buy him something that would provide a work out that we could take with us on the road.
We ended up buying two inflatable kayaks for the cost of one hard shell kayak! We didn't intend on buying kayaks for both of us, but after one adventure on the lake, kayaking became my favorite form of "exercise" (plus a great way to work on my tan).
I had never kayaked before we bought our inflatables and I was pretty skeptical about our purchase. What if one got a hole and deflated in the middle of the lake? We would be stranded!
However, my fears were misplaced, because our kayaks have survived two years of lakes and rivers and being stored in our bays during winter months. No holes (knock on wood) and we've never had an issue with the kayaks keeping us afloat. We did however borrow a friend's hard shell kayaks when we had company over once, and the two hard shell kayaks SANK. So inflatable might actually be the safest option!
We have the Intex Challenger K1 kayaks, which fold up and store easily in a bag. They weigh about 20 lbs so it's best to inflate them on the edge of the water, so you don't have to carry the cumbersome load.
My only regret with our purchase is that we didn't buy a two-person kayak. It's so much less work to sit in the front while Heath paddles! 😉
2. Hammock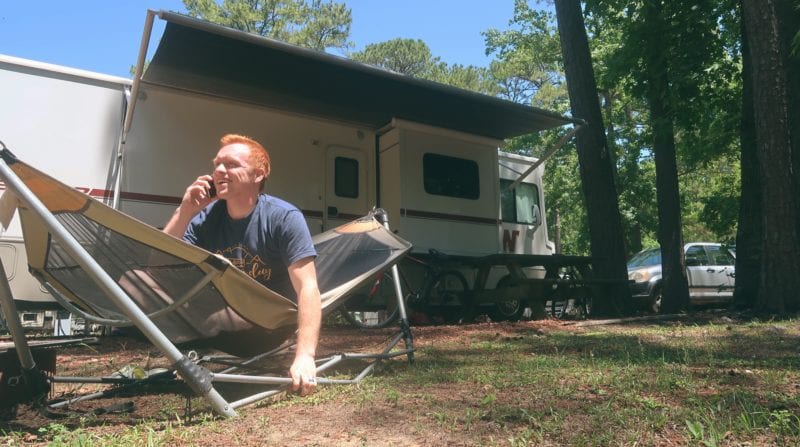 If you've ever listened to the podcast, you know that nap thirty is a real time in the Padgett RV. And few things are better than napping in a hammock!
We use a hammock with a collapsible stand that we found on Amazon. I think we've had this guy for nearly three years now and aside from a small rip in the fabric, it's held up well. The stand is really sturdy and folds up into a bag just like a lawn chair. We can take it anywhere and never have to worry about finding two perfectly spaced trees.
Plus, this is a better option than other hammocks because many campgrounds will not allow you to hang hammocks from the trees. This can be frustrating if it's nap thirty and you don't have a hammock stand!
Our current hammock has a max weight of 250 lbs, which means Heath and I can't sit in it together…although sometimes he tries…probably where the rip came from… But the same company now makes a slightly larger size rated for 350 lbs, which I'll probably buy if our current one ever breaks.
3. Bicycles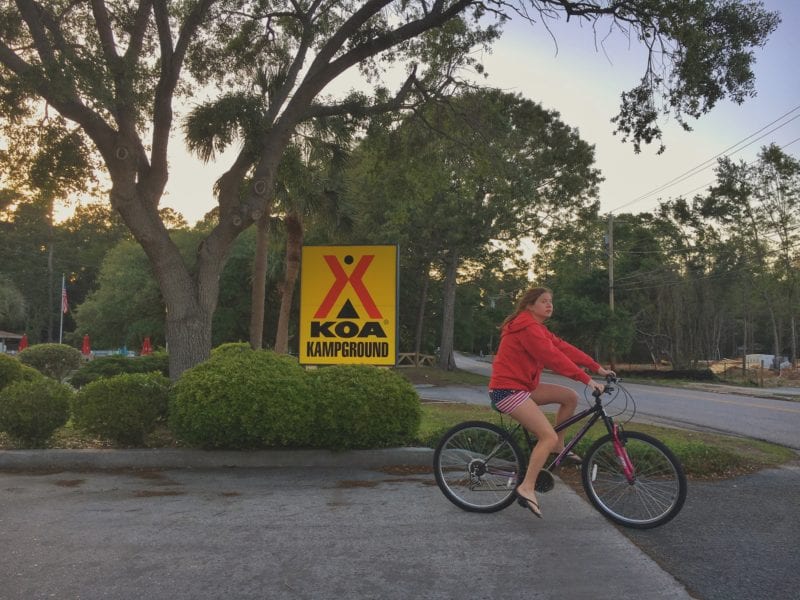 To keep ourselves active, Heath and I try to walk at least two miles a day. But that usually doesn't get the blood pumping or the heart racing in a way that could be considered real exercise.
So last year for our anniversary (we celebrate our three year wedding & full-time RVing anniversary next week!), I bought Heath a bike. Heath then promptly bought me a bike as my gift so we could go biking together, and supposedly not at all because he had zero other gift ideas.
Hands down, this has been the easiest way to get us more active. Especially camping near the beach this month in Myrtle Beach, we take the bikes out almost every single day to bike to the water, walk in the waves, and then bike back. I told Heath it's the closest I'll ever get to a triathlon.
I really regret not buying bikes as soon as we moved into an RV. They make it so much easier to get to know the area you're visiting and really comes in handy in larger campgrounds when the pool is a mile away!
We bought our super cheap bikes for $79 at Academy and other than replaced the hard plastic seats with something more comfortable, they've been great!
4. Anti-Gravity Chairs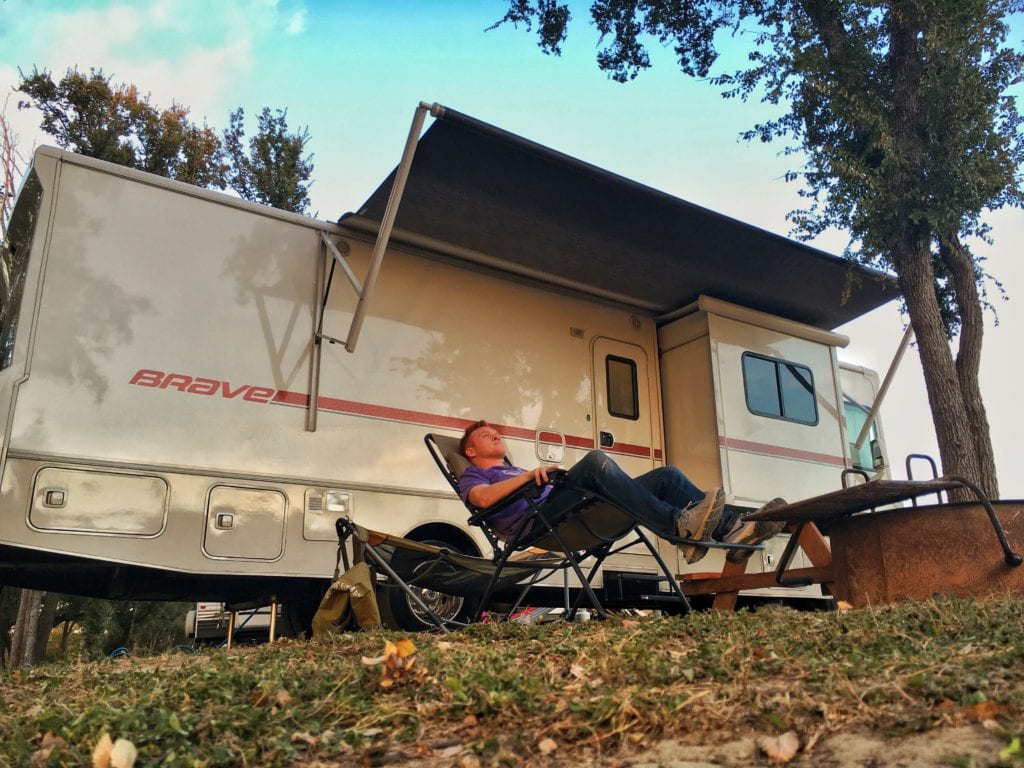 Heath saw our neighbors whip these chairs out once, watched until they left, and went and sat down on their chairs to test them out. He's sneaky that way, and he told me he needed an anti-gravity chair in his life, STAT.
This chair is super comfortable, and my favorite way to work outside. Reclining in a lawn chair > sitting at a picnic table. Of course by working, I really mean bringing my lap top outside and falling asleep, because it feels like you're floating.
5. Point-and-Shoot Camera
We have a fair bit of heavy duty film equipment for our production company. But it's a pain to lug around a big, heavy DSLR camera on hikes and adventures. Plus, since our company hinges on it, we are always extra careful and never bring equipment into situations where it could be broken.
Which means we needed a more lightweight, inexpensive camera.
Enter our new best friend (and the camera we use for our Youtube videos): the Canon G7x Mark ii.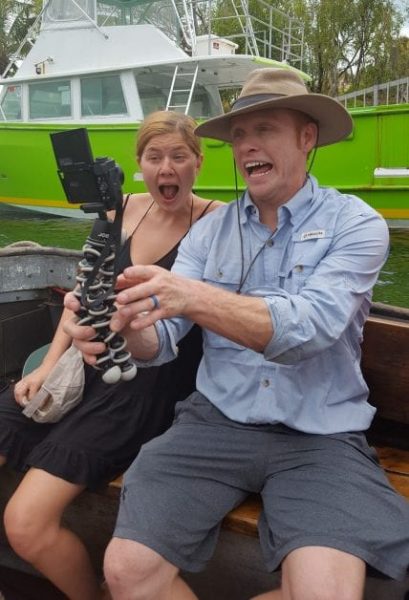 I'm obsessed with this powerful little guy. He's shoots incredibly high-quality footage for such a small camera, and he can fit in your pocket. Also, not sure why I'm referring to our camera as a he.
We keep ours on a JOBY Gorillapod, which as a bendable tripod that can attach to tree limbs, bike handle bars, and street lamps…well, that's just a few things we've tried so far. Or you can use it like a regular tripod. It's been great for stabilizing the camera when we're filming and it gives us way better selfie shots for our vlogs.
I was pretty against buying a new camera. We'll just use our iPhones, I argued, they shoot in 4K. But here's a good example of the difference between the Canon and the iPhone.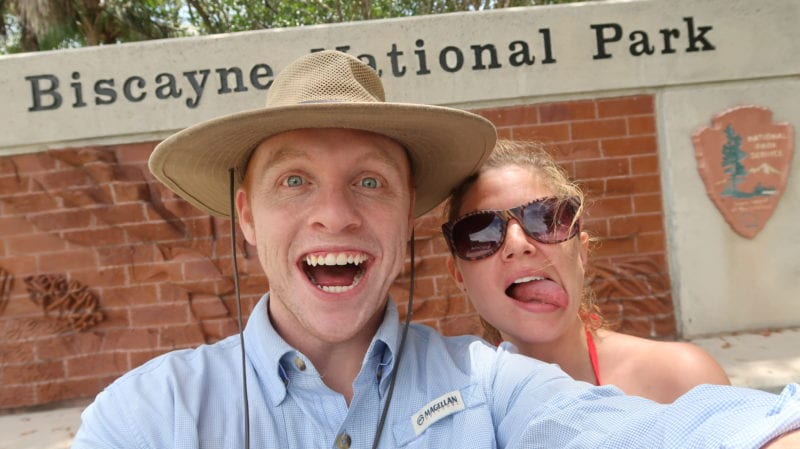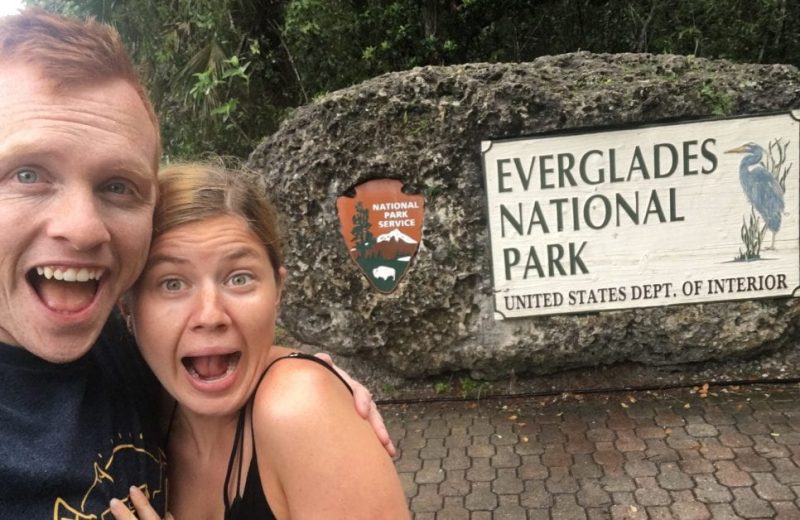 The iPhone takes great photos, but you can see how the light blows out different parts of the picture and how much more color comes through on the Canon shot. (A good example of this is looking at the blues of Heath's eyes.)
One my goals this year is to better document our lives on the road. Not just for our blog or for our readers, but because I want to have a million photos and videos to capture all of the memories we are making during our travels. If there's one thing to splurge on that, in my opinion, is totally worth it, it's a good camera.
Summer is here and it's time for more outdoor adventures! What are your must-have fun items for life on the road? 
Looking for what you actually need in your RV? Here's our 13 RVing Essentials, including recommendations for dump hoses, mattresses, and drinking water hoses!