This post may contain affiliate links. See our affiliate disclaimer here.
Heath here, currently writing from Winnebago HQ in Forest City, Iowa where outside there are a couple of layers of fresh powder on the ground.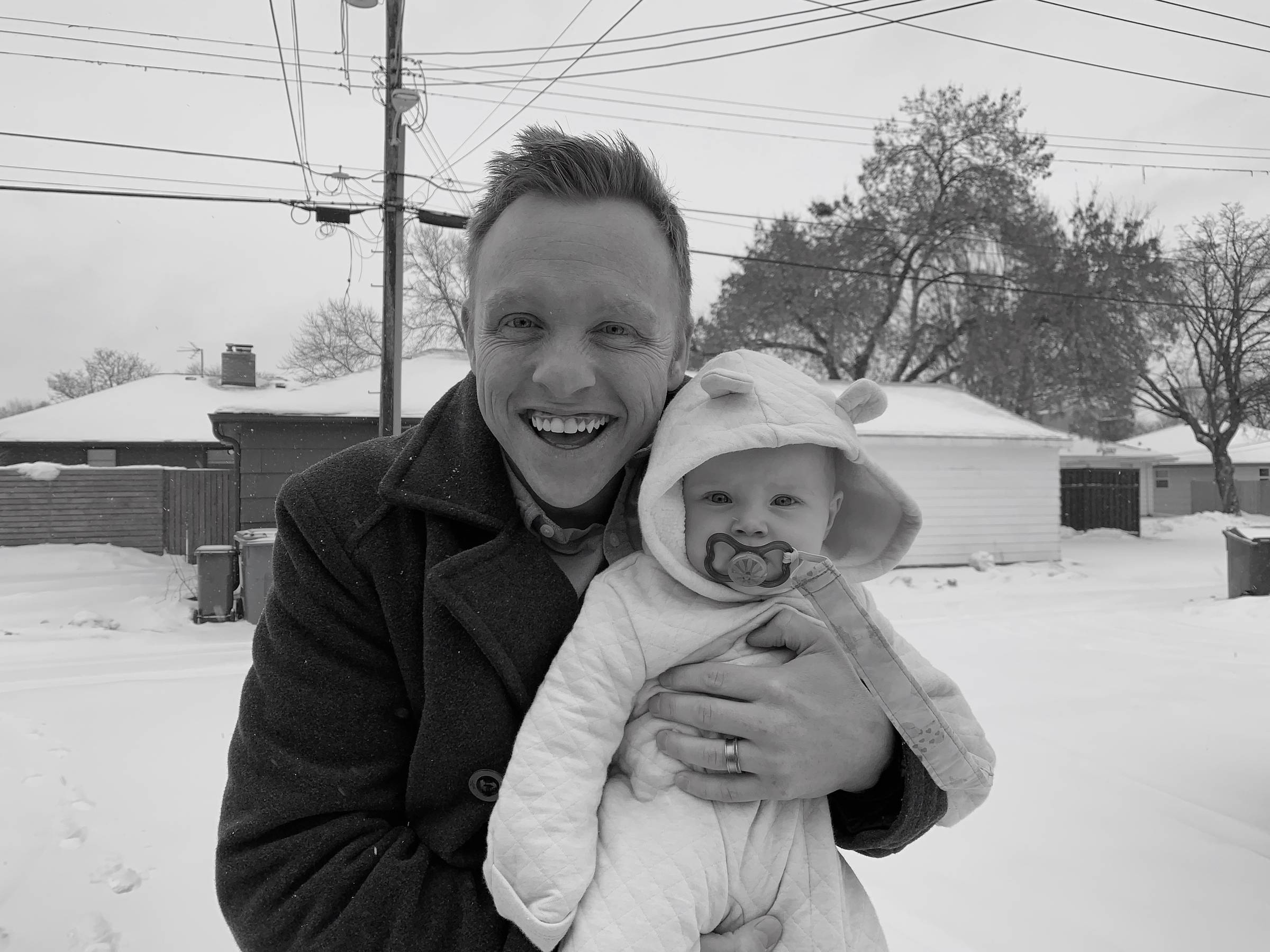 2019 has been an interesting and amazing year for our family in a lot of ways. One reason (other than our daughter being born!) is that it was the first time Alyssa and I lived together in one place for an extended period of time.
When we found out Alyssa was pregnant we signed a one year lease on an apartment in Alyssa's hometown. This way we could spend time near family and have a few amenities we've not yet enjoyed in our marriage (like a washer/dryer set which I've learned is incredibly helpful when your six-month-old ruins several outfits on a daily basis).
However, our one year lease is up in a few weeks, and lately, we've been trying to rack our brains for what's next.
One idea we had was to travel to every country in the world where RVing is a thing. Another idea was to beach hop around the world because we love the ocean and it sounded like fun (though I'm sure this option would leave me extremely sunburned).
Most ideas revolved around travel.
Ultimately, one dream won out over the others and I'm excited to share more about that today in this email.
But first, another major life update.
Meet Our New RV! (sort of)
If you've been following along on our Instagram this week, you may have noticed that we're at Winnebago HQ.
We've shared a little about why we're here but I'm excited to say that this afternoon we'll be moving into a new RV and hitting the road after Christmas!
Cue Heath being overly excited to have his own RV again 🙂
The coach shown above is not the exact RV we are getting, although we will be in a Winnebago Forza 38D (same model, different floorplan than above which is why I said sort of). We get the keys to our new home today, so you can follow along on Instagram stories to see it first 🙂
Of all the things I could tout about this particular RV, one of the features that sold us was the dual work station in this unit.
I'm. So. Pumped. We will have a legit desk in our rig!
The more personal reason this RV was meaningful for us was that in 2018 we actually hosted two Winnebago product managers at our RVE Summit for a "Winnebago Lab". The whole idea with the lab was to get feedback from our group of RV Entrepreneurs on how to improve the working space inside of RVs.
I remember the product managers sharing pages of notes but one key takeaway they heard was "we want more workspace".
Two years later and the Forza 38D (to the best of my knowledge) is the first time there is a dual workstation available in a Winnebago product off the line.
While Winnebago does a lot of feedback sessions like this both internally and with other organizations, it's so cool to think that some of our RVE Summit attendees helped give input that was actually implemented in a coach and now that is our new home! (You guys rock)
Over the course of this next year, we will continue to partner with Winnebago in a much bigger capacity in order to continue pushing the envelope forward with RVs. We've loved working with Winnebago in the past and they are doing so much to push the industry forward. We're excited to keep working with them on some awesome projects!
Looking Foward to 2020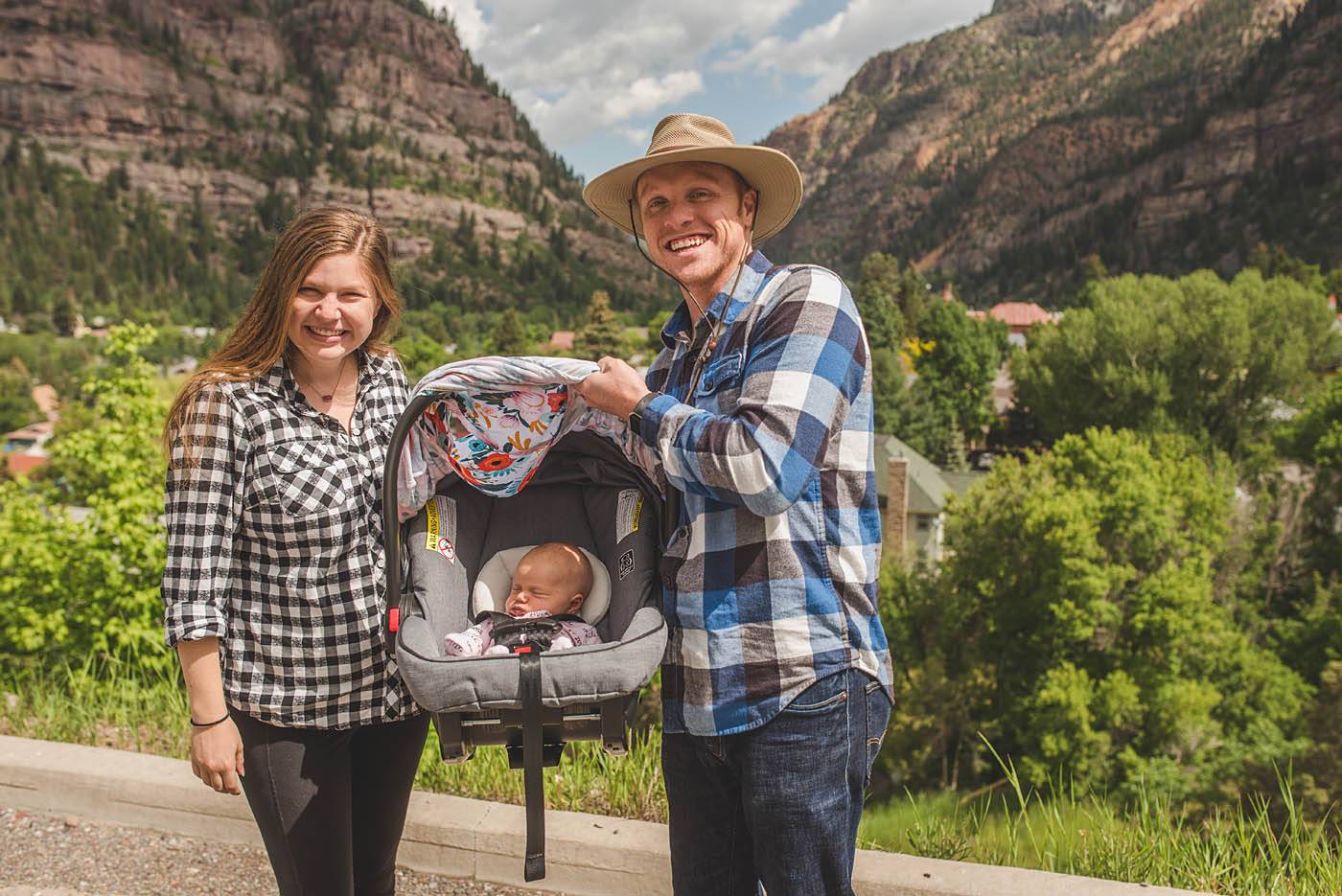 As we talked about what we wanted the next phase of our lives to look like, the dream that kept coming back was buying a campground that we could convert into an epic park for nomadic entrepreneurs.
So in 2020, we've decided to make it our goal to find and buy a campground by the end of next year.
Cue Heath being both excited and terrified.
This is something we've talked about a lot on the podcast, with friends and in our Facebook group. Now that Ellie is in the picture, we can see this vision even more clearly. Being able to have an in-person business (in addition to our online one) is something we really value. We love the idea of her being able to see us physically creating value versus sitting behind screens all day. We also love the idea of being able to merge our love of the outdoors with hosting events and travelers.
While we're still fine-tuning details, our plan for 2020 is to spend time looking at properties for sale in places we'd like to build or buy an existing park (top of our list is Tennessee and Colorado).
In addition to looking at parks for sale, we want to spend this time on the road learning from other hospitality professionals and campground owners so we can be more equipped when we pull the trigger on our own place (we sourced a list of recommended parks to visit from our Facebook group that you can see here).
Along the way, we'll be sharing updates of our property search (more on this later!) and hopefully by end of the year we will have signed paperwork on our first campground (which honestly feels crazy to even write down).
How I Feel About 2020 Plans
Terrified, but very much excited.
As much as I believe in our vision for a campground, the idea of putting our savings (and taking investment from others) into this business is scary. The idea of buying a piece of property that will require so much of our heart and attention for a long period of time is also scary, as we've enjoyed a lot of freedom over the last five years and now we'll have a physical tie to a location.
Fears aside, there are a few things that have tipped us over the edge in chasing what feels like such a big and crazy dream.
We believe there's a need for a better hospitality experience at campgrounds. We've stayed in so many campgrounds and RV parks across North America and most of the time we feel incredibly underwhelmed at the facilities and experience provided. I know this is true for many other campers too. In our ideal world, we'll be able to provide a lot of the amenities and experiences that we wish were available at more parks now, such as super-fast high-speed internet, gyms, coffee bar, coworking space and even meeting rooms for conferences and events.

We love hosting people. Prior to beginning our full-time RV lifestyle, Alyssa was in charge of hosting thousands of overnight guests for a nonprofit in New Orleans. She would check them in, show them to their room, and create itineraries of things to do in the area. Also, each year we've hosted hundreds of people for a week at our RVE Summit and we absolutely love it. While a campground won't be the same as a week-long immersive conference, these experiences have taught us that we truly love creating experiences for others and having our own place to host people would be awesome.

It sounds like fun. This is may not a rational reason for making such a major life decision, but this is the idea that we've had time to process, think through, talk with others and still stay actively excited about it.  I've found that in areas where I lean into this excitement is where I have an opportunity to do really well because I'm willing to put in lots of work (because it doesn't feel like work, it's fun!).
At this point, there's quite a bit more I'd like to talk about, but I'm going to leave it here as I could go on for a while 🙂
Also, I just want to say thank you.
Over the last few years, Alyssa and I have been able to work on some really fun projects like RVE Summit, her book, a podcast, and other things because amazing people (like you) who follow our blog. I know there are a lot of content creators out there and a seemingly overwhelming amount of noise, so the fact that you took a few minutes to read this does not go unnoticed.
Over the next year, we're excited to share updates as we pursue this next big project together.