This post may contain affiliate links. See our affiliate disclaimer here.
The small town of Akaroa is a quick drive from Christchurch. It's a popular day trip for travelers and is known as the one place in New Zealand settled by the French.
We visited in 2018 and found the town to be quaint and beautiful. It's set on the water and surrounded by mountains with plenty of cafes and restaurants with views of the sunset.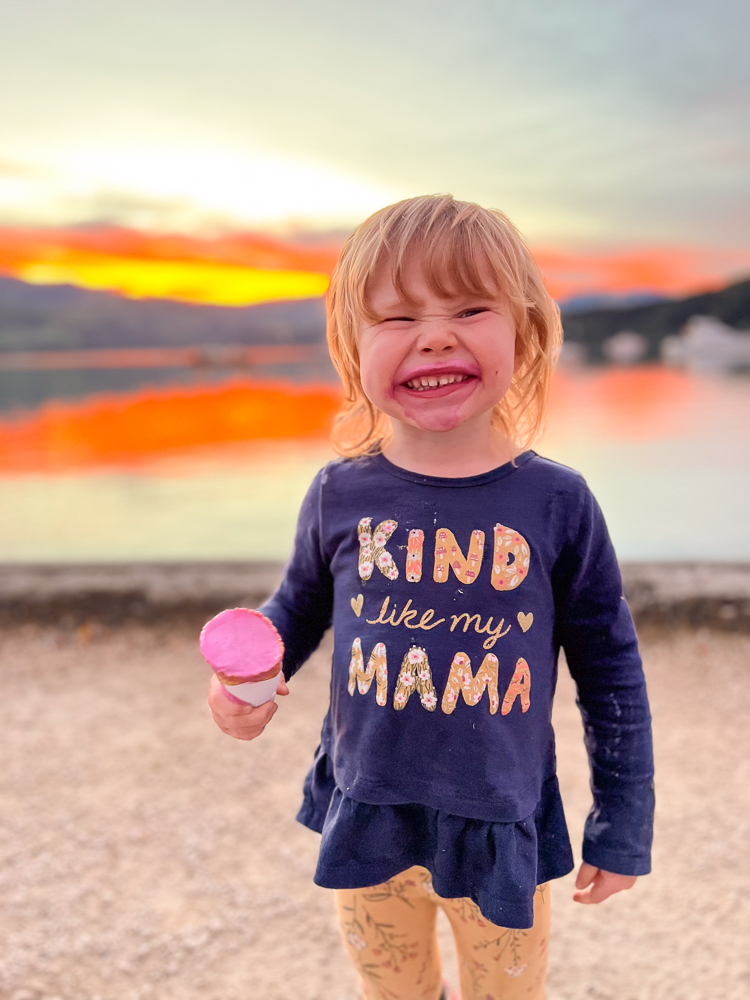 But what we missed on our first visit to Akaroa is perhaps what Akaroa is best known for—the water.
For this visit we booked a boat tour with Black Cat Cruises with a guarantee that we would see dolphins (or your money back). With such a claim, the kids were excited to see some wildlife. The cruise is costly, but kids under 5 are free!
Check out our experience in this video: 
This video is part of our series motorhoming across New Zealand in our Wilderness Motorhome rental. Check out the full series here. 
We were thrilled to quickly see many Hector dolphins, the smallest dolphin breed in the world. They have a unique body and fin shape that makes them instantly recognizable.
The real spectacle of this tour was once we made it past the harbor. We were surrounded by cliffs, jagged coastline, and hidden caves. The water turned an unreal shade of blue. We discovered waterfalls, seals, and even found a lone penguin!
This was a particularly great day in New Zealand and one of the most beautiful places we've ever traveled. Add it to your bucket list!
---
*I'm in no way affiliated with Black Cat Cruises. Akaroa is beautiful and a boat is a great way to experience it!