This post may contain affiliate links. See our affiliate disclaimer here.
Have you ever rented an RV?
It's advice that we've given to wannabe RVers before:
rent an RV before you buy so you can see what type of rig you want, experience RVing if you haven't before, and learn a little about how the hookups work.
And while Heath and I have rented plenty of RVs over the years, this past weekend we rented an RV here in the States for the first time!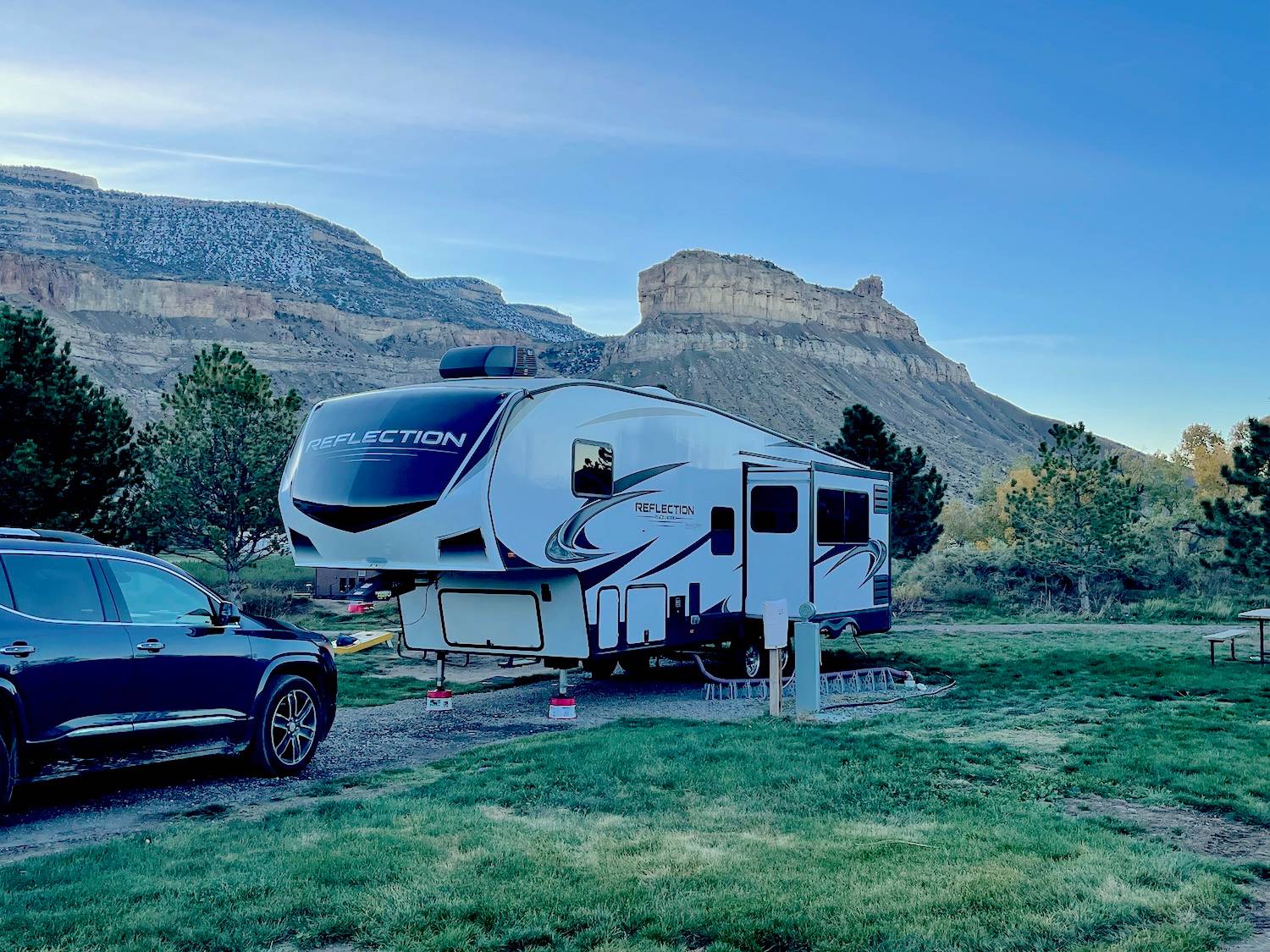 We rented a Reflection by Grand Design.
First impressions of camping in a fiver:
SO.
MUCH.
SPACE.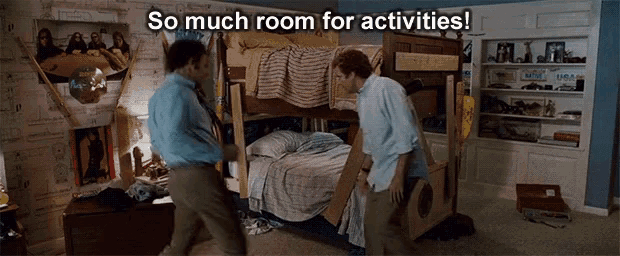 This was our first time to ever camp in a non-motorized rig. We've always owned and rented motorhomes.
I now know why every full-time family you see on the road tows a giant fifth wheel. We had two bedrooms on opposite sides of the RV and room for the kids to play.
We could even host our friends for dinner: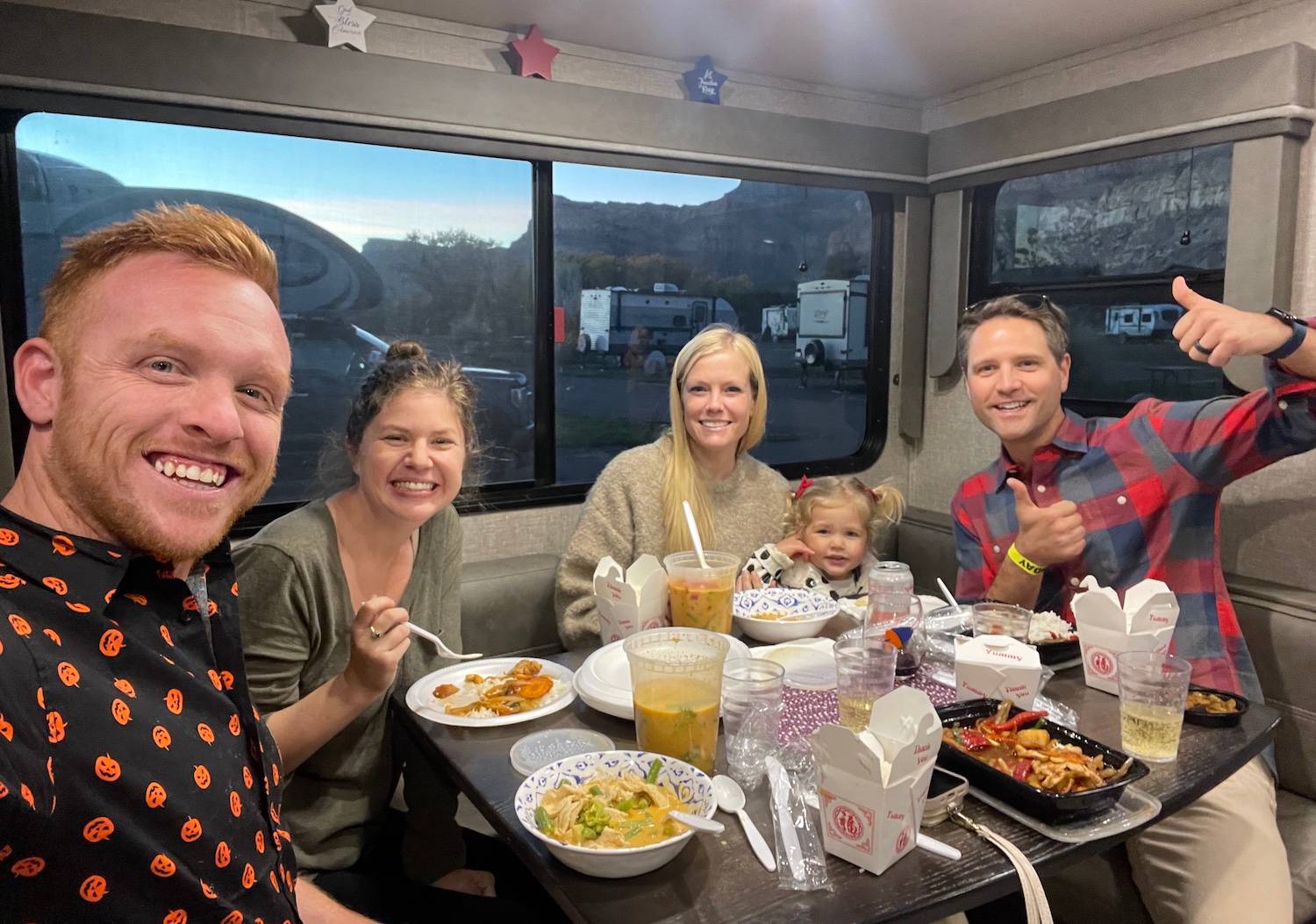 Our rental came with everything from sheets and towels to coffee and shampoo. More importantly, it was delivered straight to our campsite and set up for us, so we didn't actually have to haul a fifth wheel anywhere. We don't own a truck, so that would've been problematic!
The only con: the cost.
We had a $500 credit on Outdoorsy to rent an RV that has been burning a hole in our pockets for years. We obviously didn't need it when we were full-timing, so we have been saving it for a fun weekend away.
Thank goodness for the credit, because a two-night rental for the rig + insurance + taxes and fees was over $700! 😱😬
(That's about the cost of renting an RV for a week in Europe for comparison.)
Kind of crazy.
It reminded me that once upon a time when we were paying off our student loans, we rented out our Winnebago on Outdoorsy over the holidays and made a few thousand dollars. I had totally forgotten about it!
Now that I've rented an RV myself, I'm reminded that it is not a bad side hustle if you've got an RV you're not living in full-time. 🤔💰
(You can read our experience renting out our RV here)
We spent Halloween weekend in our rented camper at Basecamp in Palisade, Colorado. We've camped there before and it is one of our favorite campgrounds:
big campsites

on a river

surrounded by mountains

walkable and bikeable to a dozen wineries
And close to one of the best pumpkin patches in Colorado where the kids had a blast: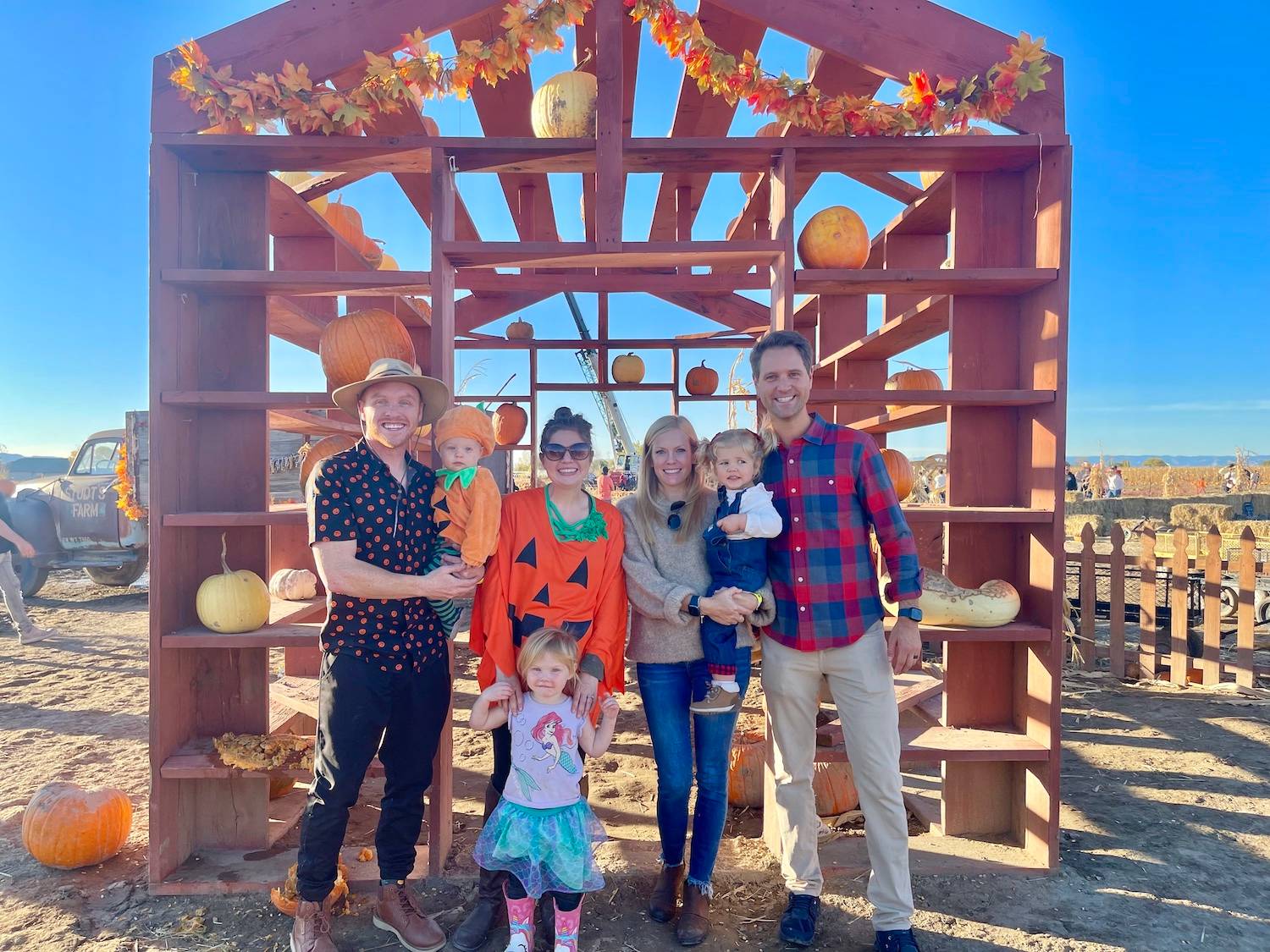 Heath and I haven't RVed in the States in nearly two years now (What can I say? The coffee is better in Europe ☕️🚐). It was so nice to explore our own backyard again and the perfect end to camping season!
Where are you camping before winter comes? Comment and let us know. We always need more travel suggestions! 🙂