This post may contain affiliate links. See our affiliate disclaimer here.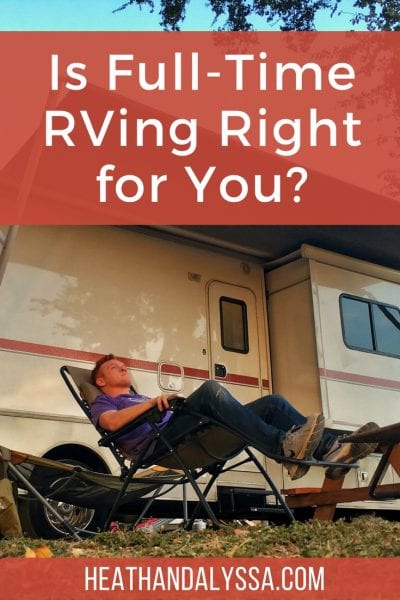 It's been almost three years of full-time RVing and one thing remains very clear: this lifestyle is not for everyone.
First things first, I'm very biased when it comes to this subject. I tend to air on the side of the over optimistic guy who thinks everyone should quit their jobs, buy an RV and travel the country. However, the practical side of me knows this lifestyle isn't for everyone.
So, how do you know if full-time RVing is right for you?
It depends on a number of factors. Is this your retirement? Are you taking your family on an 18 month trip around the US? Are you ditching your 9-5 to become an RV entrepreneur? All of these situations warrant a different answer. That being said, the best advice I can provide is from my own experience for why we chose full-time RVing.
We chose to live in an RV (at first) as a temporary means of transportation while traveling to all 50 states. We then decided to keep living in an RV to pay off a bunch of student debt. Then, after paying off a bunch of debt we decided to keep full-time RVing because loved the lifestyle.
For us, it wasn't really the upfront choice of "whether or not full-time RVing is right for us?".  It was more of an experiment that slowly grew into a lifestyle. We didn't buy our first RV and think it was going to become something we blogged about and advocated for, it was simply a means to an end.
All this aside, I came up with a few questions to consider before jumping into the full-time RV lifestyle.
How to Know if Full-Time RVing is Right for You

1. Can you get by with less?
This one is pretty obvious, but all RVs have a limited amount of space available. If you're someone who is overly attached to their things, this lifestyle may be tough.
One way we've seen people combat this issue is to place their things in storage for a year to see if they miss them while they are gone (spoiler: most of the time they don't).
Side note: I think paying tons of money for a storage facility to hold extra stuff is not a smart financial or life decision. A few people I know have found that it's more expensive to store furniture and personal items during their travels than it is to buy new things when transitioning back into a sticks-n-bricks.
I've seen people jump into full-time RVing and still continue to buy things like they did when they were in a house. It's simple physics, but soon they reach capacity for how much they can fit in their RV. Again, full-time RVing might not be the best fit for you, if you can't get by with less.
After all, the best part of full-time RVing is learning to value experiences over stuff.
2. Can you deal with uncertainty?
There can be a lot of uncertainty while full-time RVing.
Half the time we don't know where we will be in two weeks (or two days). Each time we haul our RV through the mountains or down a dirt road, there's a chance we could slowly crawl to a permanent stop (happened once in our old RV).
I think the biggest source of uncertainty is with the RV itself. RVs constantly need work, just like a house. If you find an unbearable amount of stress in these situations–like earlier this summer when both of our slides stopped working at the same time–RVing may not be a great fit for you. I've been known to throw a stress fit every now and then when our RV doesn't obey, but learning to take these problems in stride is key.
In fact, full-time RVing has really helped me find more gratitude in road trips. The pre-RV version of Heath 100% believed he would always make it safely to his destination. Post-RV version of Heath fully expects for something bad to happen along the way (i.e engine malfunction, shattered brakes, insert-disaster-here). This mindset of anticipating disaster has helped me cope with disaster when it comes our way. On travel days where we conveniently make it to our destination, I feel gratitude for a safe trip. If you can't handle the stress and uncertainty of travel, fulltiming may not be right for you.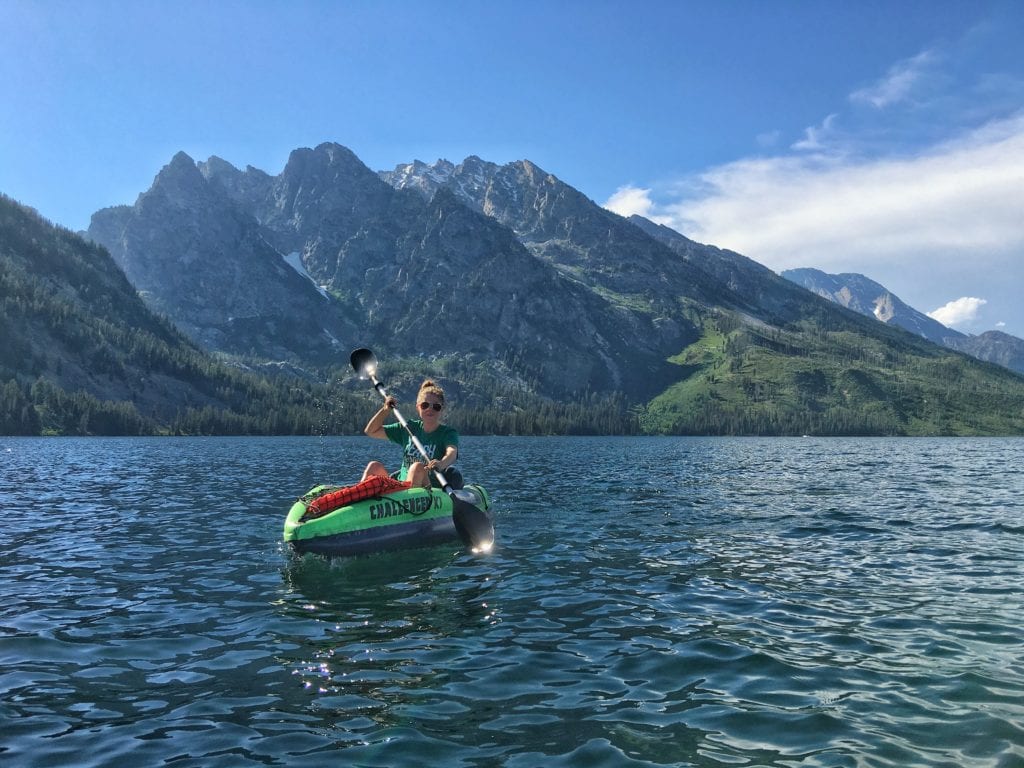 3. Do you love adventure?
Full-time RVing has been a constant source of adventure in our lives. We've driven the road to Alaska, camped along the Pacific Coast Highway, and watched the leaves turn in the north east. We've also camped in strangers' driveways, random farms, parking lots and beautiful national parks all over the country.
If you love adventure, being outside your comfort zone, and constantly seeing new places, I think you'll love full-time RVing.

4. Does everyone in your family also want to go full-time?
Alyssa and I both wanted to hit the road and travel. We both had a goal of visiting all 50 states and were excited about the idea of making it happen. We had no idea that we'd end up buying an RV, but that's what worked best for our situation. Knowing it was our best option for sustainable travel, we agreed to jump into #RVlife.
I couldn't imagine if I had to drag her along (or vice versa), but I know it's a common worry for wannabe travelers. If you spouse is dead-set against living in an RV, then this type of travel might not be right for you. If you or your spouse are uncertain about RVing, try renting an RV and taking it on a trial run to see if you like the lifestyle and can handle the small space together.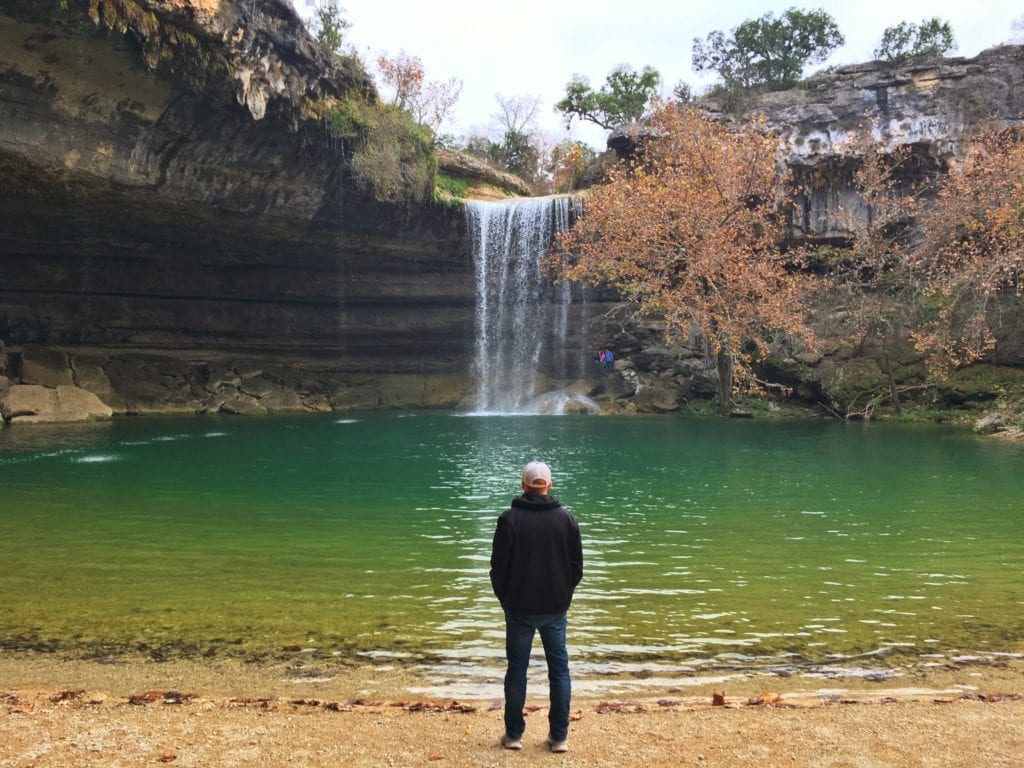 5. Do you appreciate nature and beautiful places?
This is a given, but some of our favorite moments have been camping and exploring national parks. Parking our RV on national forest land and going for a hike in the Tetons is probably my perfect day.
Full-time RVing provides more access to national parks and beautiful places than just about any lifestyle. Living in an RV, you can explore these areas for longer periods of time and experience them in a more natural setting than if you were staying in a hotel or AirBnB.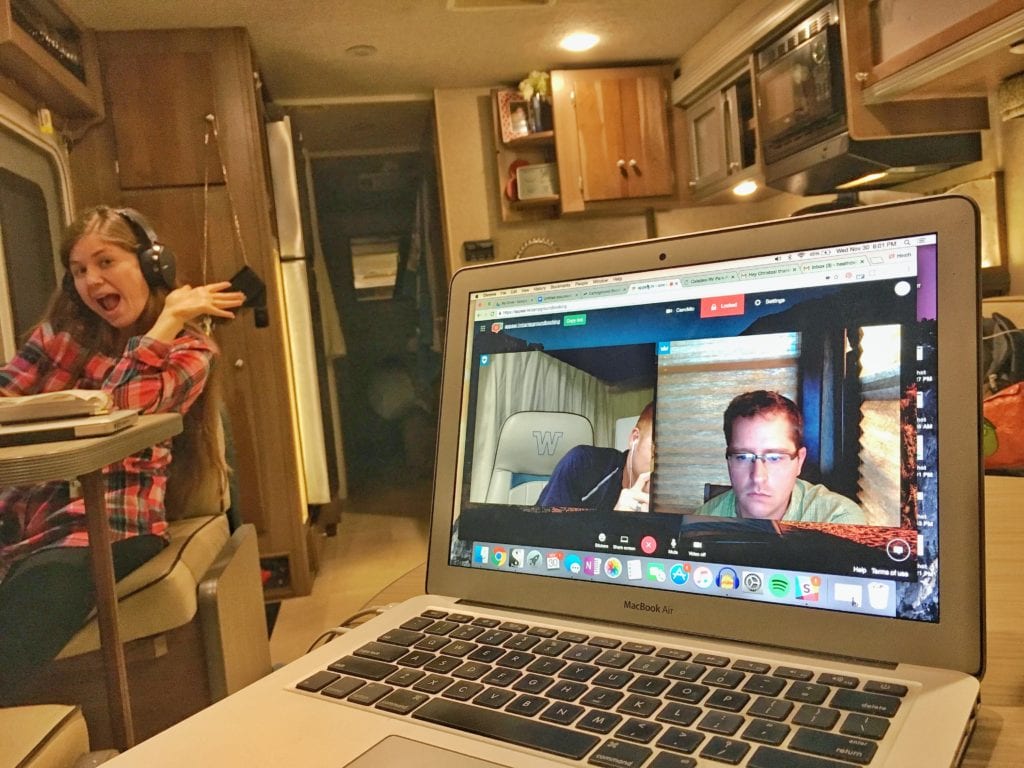 6. Can you get along (or willing to try and get along) with your significant other while in an RV?
"I could never live in that small of space with anyone, not even my spouse." <– something we've heard 4,523,125 times since we started full-time RVing.
After getting over how depressing this statement was, we realized it's a real issue for many couples. Alyssa and I work together and are in each other's presence for 24 hours a day, 7 days a week, 52 weeks a year. That being said, we actually like spending time with each other. If you're hesitant about spending that much time with your spouse, full-time RVing might not be the best option for you.
In our experience, RVing has 100% brought us closer together. Granted, we've been living in an RV for the entire duration of our marriage, so it's all we know. But I feel being in such close quarters has given us a solid foundation to our marriage in so many ways. When we go through RV breakdowns or trials, we face them together. When I eat ice cream (and am lactose intolerant), we face the results together (sorry, babe).
Full-time RVing also means being around your significant other full-time.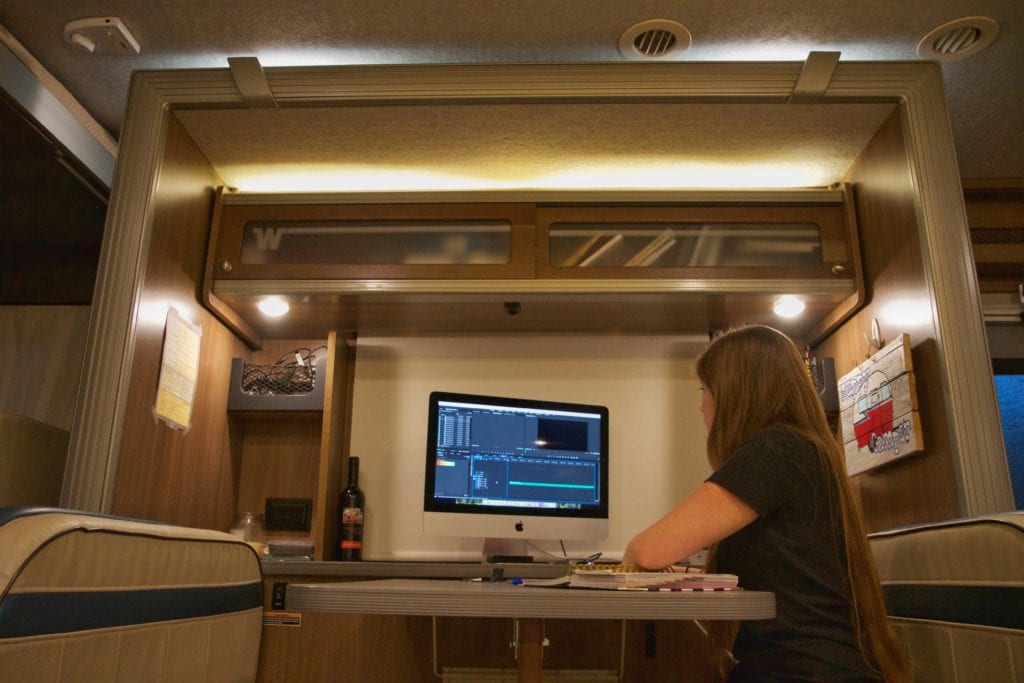 7. Are you financially able to pull it off?
Gas is expensive, especially when you're getting a whopping 7 mpg (yes, it's painful to even say out loud).
Our first year on the road, we traveled to all 50 states and spent $6,000 in gas alone (see rest of our expenses from that road trip here). Being able to financially cover the lifestyle removes a ton of burden and allows you to enjoy your travels.
In the beginning, we hustled to keep our expenses around $2,000/month so we could continue traveling. Over time, we've allowed our expenses to grow a little as we've found ways to make more money on the road.
Note: If you're still trying to figure out how to earn an income on the road, check out my new eBook, The RV Entrepreneur. The book documents everything we've learned while creating our income and full-time RV lifestyle, as well as key insights from over 30 other RV entrepreneurs.
To get really practical, most families and couples we've spoken with have had at least $10,000 saved before taking off for a road trip of six months or longer. This all depends on your lifestyle and monthly spending, but $10,000 is a number I've heard come up many times as the baseline when it comes to full-time RVing for an extended period of time.
---
Essentially, these are surface level questions and won't be 100% indicative of whether or not full-time RVing is right for you. For instance, when Alyssa and I first met, she wasn't great with uncertainty in her life. She valued plans, details, and a direct course of action. Over time, she's adapted to the RV lifestyle and has embraced more of the flexibility.
Another example is that neither Alyssa or I grew up camping. In fact, we still aren't super outdoorsy. In almost three years of RVing we've only slept in a tent one time while on a glacier in Alaska (and it was miserable). Yet, we still love the RV lifestyle.
It's fully possible that your answers to the questions above point toward full-time RVing not being right for you…but you may still love it.
If you really want to know if full-time RVing is right for you, my best advice is to simply try it out. Rent out an RV through a peer-to-peer RV rental service like RVShare or Outdoorsy. Go on a two week cross-country trip and pretend like you're doing it full-time. Obviously this will just be a test run, but it's the only real way to see if you have a draw towards full-time RVing.
What did I miss? Are you a full-time RVer? What other advice would you give for people who want to know if full-time RVing is right for them?