Let me be totally honest for a second, there was a minute during our travels when our bank account hit $67. It was September 2014 and we had no idea how we would finish our trip to all fifty states. Heck, we had no idea if we would be able to buy groceries.
The biggest hurdle to traveling is universal: finances.
We don't know how much travel will cost, how we will make money on the road, or if we'll max out all our credit cards along the way. Trust me, we started RVing full-time at age 23 and we had absolutely zero ideas on how to make it happen.
That's why I created this seven-day completely free course.

We cut back on travel costs out of necessity. We were flat broke, but we were far too stubborn to give up on our dream of visiting all 50 states. Fortunately, we found ways to pinch pennies and cut expenses on the road. Eventually, we made it to all 50 states (in our first year of marriage!) and ended up only spending $3K of our savings.
In this course, I'll unpack how to save money on the road, plus a few tips for setting yourself up for success before your road trip–like buying the right RV and finding ways to make money while you travel.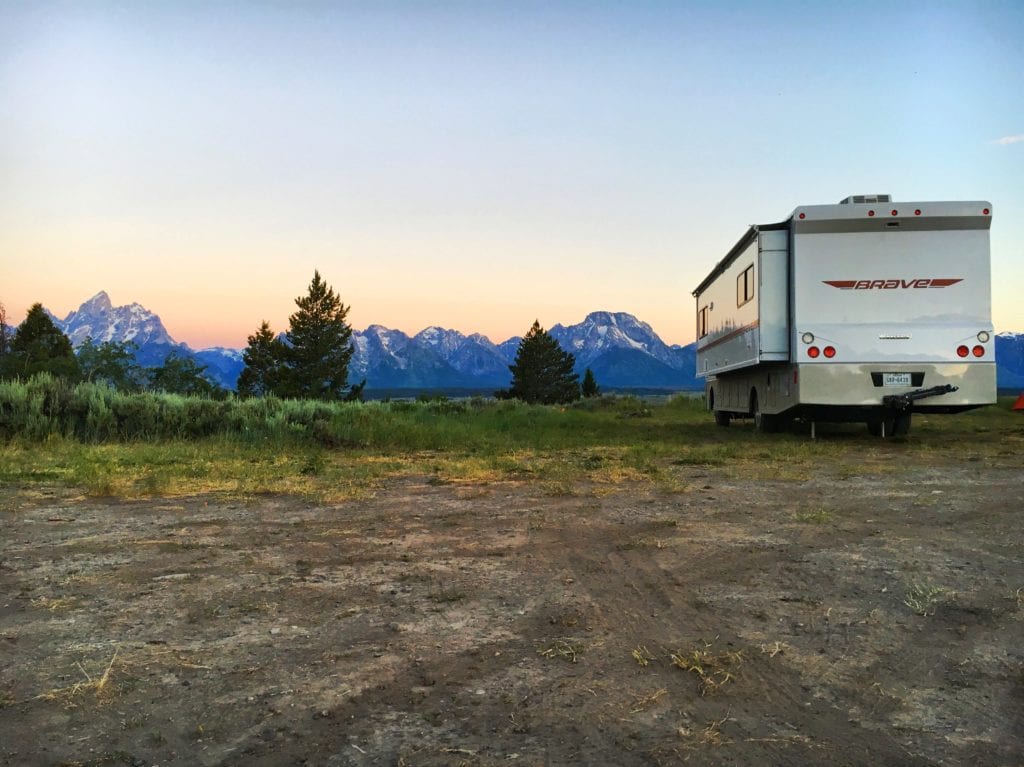 Who is this course catered toward?
1. People who want to go on awesome adventures.
2. People who aren't afraid to live outside of their comfort zone (get ready…).
3. People who are new to full-time or extended travel and want practical tips on how to save money and travel on a budget.
Full Disclosure: This course is catered towards RVers and full-time road warriors. While I include money-saving travel tips for everyone (like people who travel hack, travel internationally or take extended road trips), RVers will definitely get the most out of this course.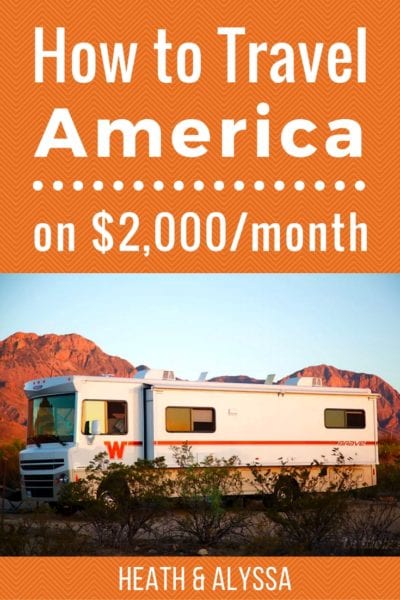 How will I receive this course?
This course comes in a drip email format, which means you will receive seven emails over the next 10 days.
In the introduction email, there will be a link for instant access through our RV Entrepreneur School, in case you're like me and prefer to binge everything (like I binged Homeland on Hulu last week).
Course Curriculum
1. Changing Your Mindset from "Vacationing" to Full-Time
2. How to Find Cheap (Decent) Lodging
3. How to Save Money on Food (Without Compromising Your Health)
4. Cheap Luxuries We Loved On The Road: Gym Memberships, Massages, Free Tootsie Rolls, and Awesome Showers
5. 10 Questions to Ask Before Buying a Used RV
6. Pulling Back the Curtain: Our Actual Expenses from RVing to 48 States
7. How to Make Money on the Road
Community
When you sign up for the course, you'll also get the link to join our private Facebook community of full-timers and soon-to-be RVers. This community is a place to ask questions, meet like-minded RVers, and share stories and experiences traveling across the country.
How to Sign Up
Enter your email below and you'll get the introduction to the course in your inbox immediately! 🙂