This post may contain affiliate links. See our affiliate disclaimer here.
After two months in Europe, we are finally home! 💕 (Well, home until Sunday, and then we are off once again!)
Heath and I have been traveling together for ten years and we've experienced all the ups and downs that come with it—running through airports, getting lost in train stations, boarding a bus and realizing we hadn't bought tickets, attempting a tight turn and pinning our RV and tow dolly against each other…
It's all made us a great traveling team.
But getting stateside from Europe was a saga.
It all started the day before we left the US when I realized that the kids and I were booked to return to the states on June 18th…
And Heath was booked on the 17th.
I kid you not, we talked to TEN different agents at Delta over the course of two weeks before someone could get us all on the same flight home. It was insane and stressful and cost $1,000.
Once we finally got that flight sorted, we looked at our calendar.
Fly from Italy to Texas on the 18th, drive back to Colorado after a few days visiting family, Heath flies to a business conference on the 22nd, and we leave for Mexico on July 3rd…
On paper, all of our travel plans worked, but it didn't give us much time at home to reset before our next international trip.
So we rescheduled our flights to June 9th, which magically saved us $600 of the $1,000 we just spent and gave us back 50,000 miles. Brilliant!
(For the record, we had actually tried to do this earlier when rebooking Heath's flight, but the Delta agent that day said "there are NO days in June that can fit all four of you on the same flight." 🤷🏻‍♀️)
Flying is crazy right now.
You've probably heard that on the news or seen it from friends' posts online or maybe even experienced the crazy yourself.
We experienced so much crazy as we just tried to book and reschedule flights. It made us that much more ready to just get home.
On the morning of June 9th, we woke up with everything packed. All we needed to do was fold up Eli's travel crib and carry his car seat out to our rental car.
Home was two flights away.
I saw Heath's phone light up on the nightstand as I walked toward the bathroom one last time to check one last time if we were leaving anything behind.
"Delta: Your flight has been canceled. See app for more details."
I stopped in my tracks and groaned.
I had just enough diapers and baby food left for one day. We were ready to be back in our own home after hopping around Airbnbs and hotels across Italy. We were so close.
In a flurry, Heath and Ellie headed for the airport since we still had a deadline for returning our rental car while I stayed back in the hotel with Eli. We booked another night to give us a place to stay while we figured out when we could get a flight home.
After an hour of limbo waiting for America to wake up so we could talk to customer service, we got the notification that we were automatically rebooked for the following day…
ON DIFFERENT FLIGHTS.
And once again, no one at Delta could get us on the same flight.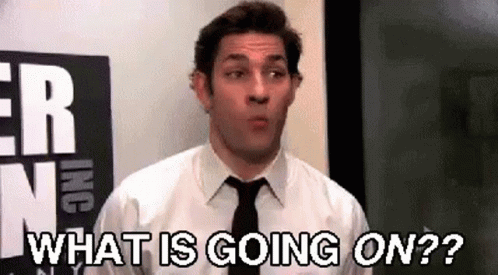 Heath and I were sitting on the floor of the hallway outside our hotel room with my purse propping the door open. The kids napped in the room while we balanced laptops on our knees making travel plans. Our suitcases were piled up next to the door waiting to go somewhere.
Multiple hotel employees came by asking if we needed a luggage cart or help to get somewhere.
Yes, we could use help getting somewhere.
Kind of seems impossible at the moment.
It was readily apparent that there was no way to get us home any time soon. In between replies from Delta, Heath and I started thinking about our options.
We could muddle through more frustration in rebooking return flights, or we could change our approach.
"You know what?" I texted Delta—which is the one perk of dealing with flight trouble in 2022. You can just text agents. "Just cancel all four tickets."
We were already in Europe. We had already endured so much flight drama. We needed a new approach. A clean slate.
We decided our new travel rule was that if our flight gets canceled leaving us semi-stranded in a foreign country, we extend our travel and do something fun to make up for it.
I quickly found cheap last-minute flights to London and used hotel points to grab a free three-night stay near Big Bend on the River Thames.
Heath was thrilled when he found out you can train to Paris from London AND fly directly from Paris to Dallas, so he booked us train tickets to France.
And with our new last-minute travel plans, he found a room for two nights at Disneyland Paris on Expedia.
Fish and chips. Curry. Hyde Park. Eiffel Tower. Pain au chocolat. Disney. Macarons.
Heath and I obviously travel with food in the forefront of our minds 😂
For the next week, we went full tourist mode exploring London and Paris before spending three days at Disney.
(Three days because in the Uber halfway to the Paris airport we got the alert that our flight was delayed 12 hours, so why not go back to Disney Village and explore for one more day? The flight drama never ends.)
That last, spontaneous week was the highlight of our trip.
When our flight out of Italy got canceled, we were at max capacity with stress.
We'd already been through the wringer with travel drama that week—like how the rental car company gave away our car and had zero cars left leaving us stranded in a small town with no cabs and a thirty-minute walk to the nearest transit station. (A 30-minute walk with a three-year-old, a baby, a car seat, and all our luggage, mind you.)
Travel was kicking our butts big time.
Sitting in the hallway of our hotel in Florence, we knew that even if we magically got on the same flight home, we would be leaving on this sour note of everything going wrong.
That extra week cost us more money. It was hastily thrown together and a little stressful with us booking hotel nights the same day we needed them and booking flights home 48 hours before boarding.
But we ended on a high note after a really fun week.
It feels so good to be home!
At least until Sunday, when we head off to the Pacific coast of Mexico.
Our son will have visited 4 countries before he's even a year old. Heath says if we keep it up, we can get him up to 100 countries before he graduates high school 😂
Who knows, maybe our flights home from Mexico will be canceled too and next you hear from me we'll be exploring Central America, making lemonade out of lemons 🍋