This post may contain affiliate links. See our affiliate disclaimer here.
"I would never live in a trailer." – What I indignantly told Alyssa once after listening to a Dave Ramsey audio book about saving money.
I've learned to never say never (not quoting Justing Bieber). Every time I say I'll never do something, it ends up happening.
Just like RV life.
Since 3 years on the road is something I never thought would happen, I wanted to share a few of the overarching themes and lessons from each year of living on the road. Our travel and focus has changed so much, it's fun to look back on our time traveling.
Side note: Alyssa wrote her own 3 year "nomad-versary" post here a month ago, I'm a little late to the party per usual.
Year #1: The Adventurous, What the Hell Am I Doing Year That was 1% Planned and 99% Flying By the Seat of My Pants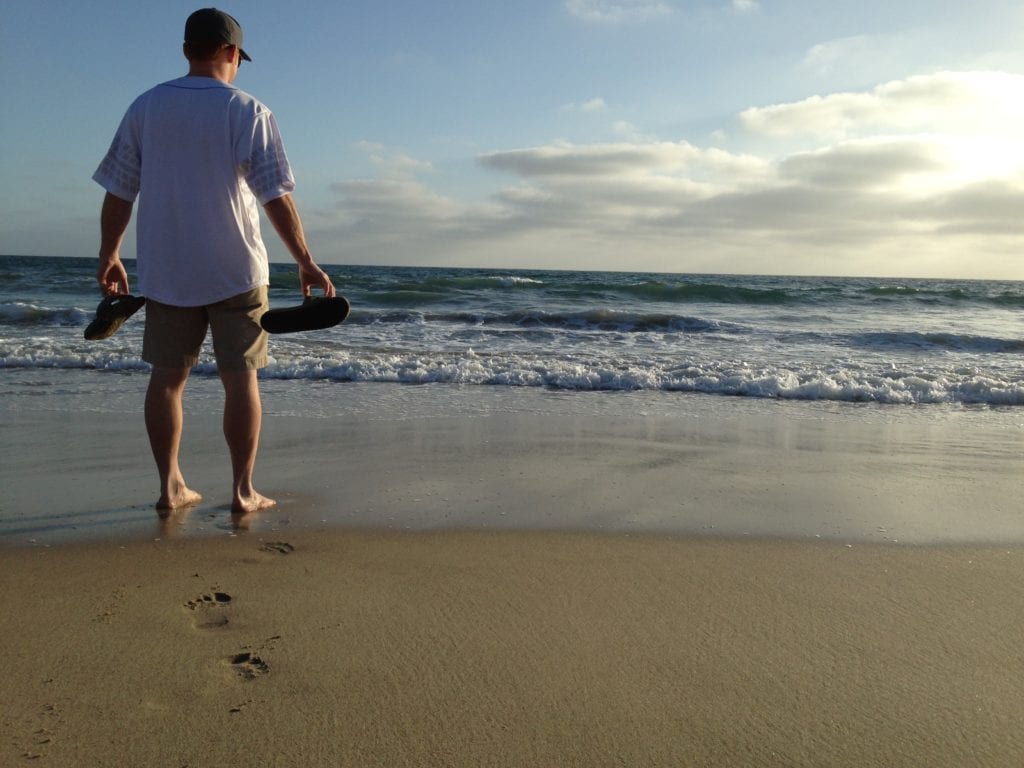 Our first year on the road we had one singular goal: travel to all 50 states for our documentary.
Being a new husband, living in an RV, and working hourly jobs across the country was all a bit overwhelming. Looking back on those days and rewatching some of our early video footage, the words I hear most often are: Excited. Exhausted. Amazing. So tired!
It was a year of highs and lows.
Highs like driving the Pacific Coast Highway, being featured on national TV, and sleeping on a glacier in Alaska for our 50th job.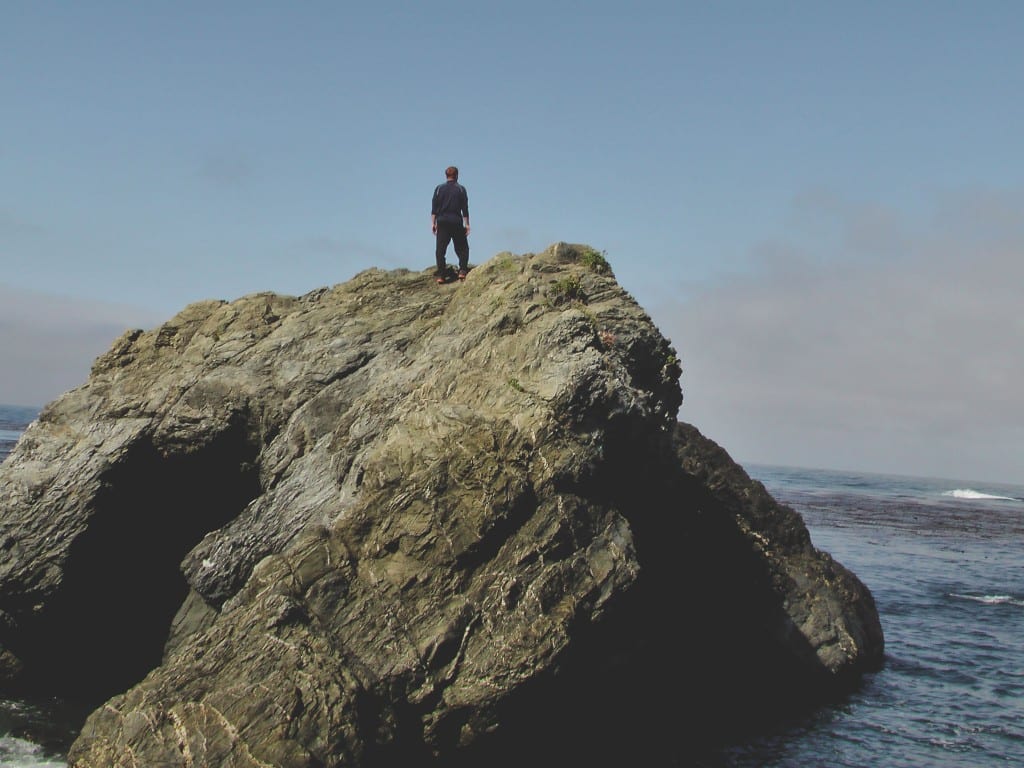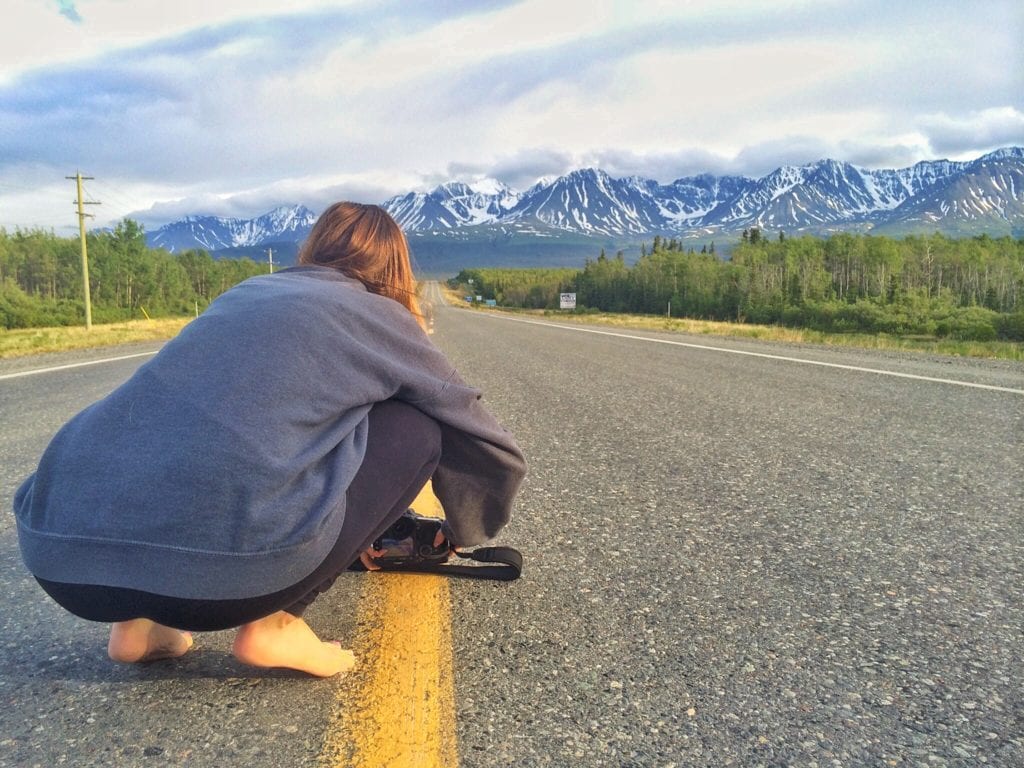 Lows like almost running out of money, breaking our sewer hose, having our fridge blow up because we parked on an un level driveway and the time we almost died because of carbon monoxide poisoning.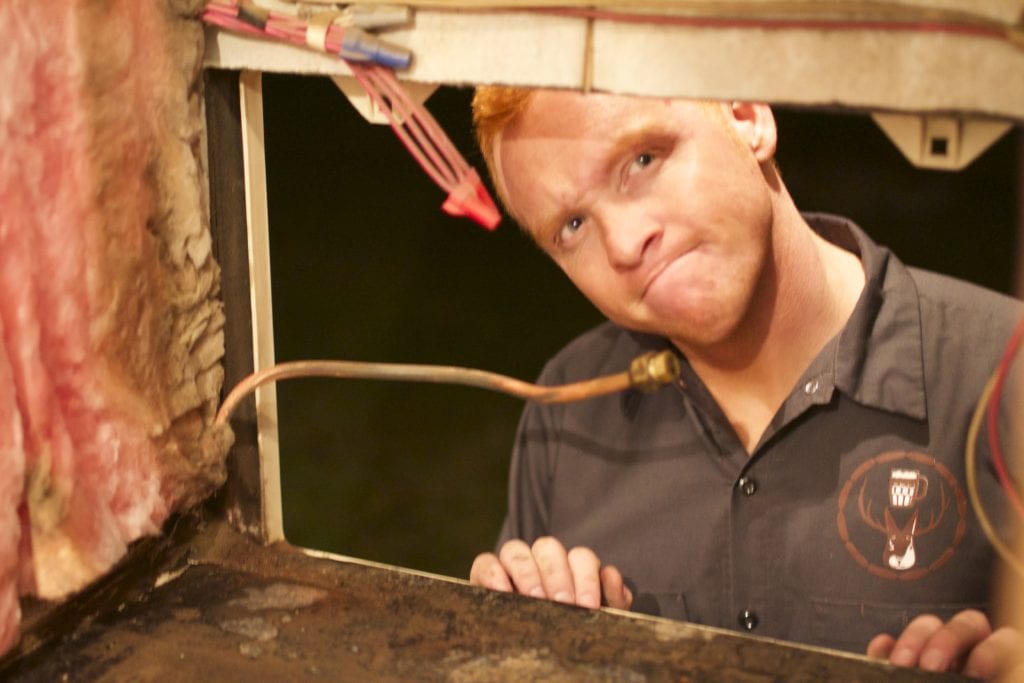 If I had to pick one word to describe our first year on the road it would be: adventurous. 
My definition of adventure is living in a world where you break against the status quo, push yourself into uncomfortable situations and work towards a goal that terrifies you at times. At the end of an adventure you come out a different person, more rounded, and you have perspective.
By all personal measures, this first year of travel was pure. freaking. adventure.
Mistakes made:
After moving into the RV, I forgot to open the grey tank and promptly flooded everything in the RV while shaving.
One time while trying to kill a spider I accidentally ripped open our blinds and the entire campground saw me naked.
Backing into a parked car in a Portland grocery store parking lot.
Lessons learned:
There's never a "right time" to travel. There will always be sacrifices.
Don't stress out about the GPS or when you can't find a campground and it's late at night, those times make for the best memories.
Year #2: The How-in-the-Heck-Do-We-Continue-Traveling Year?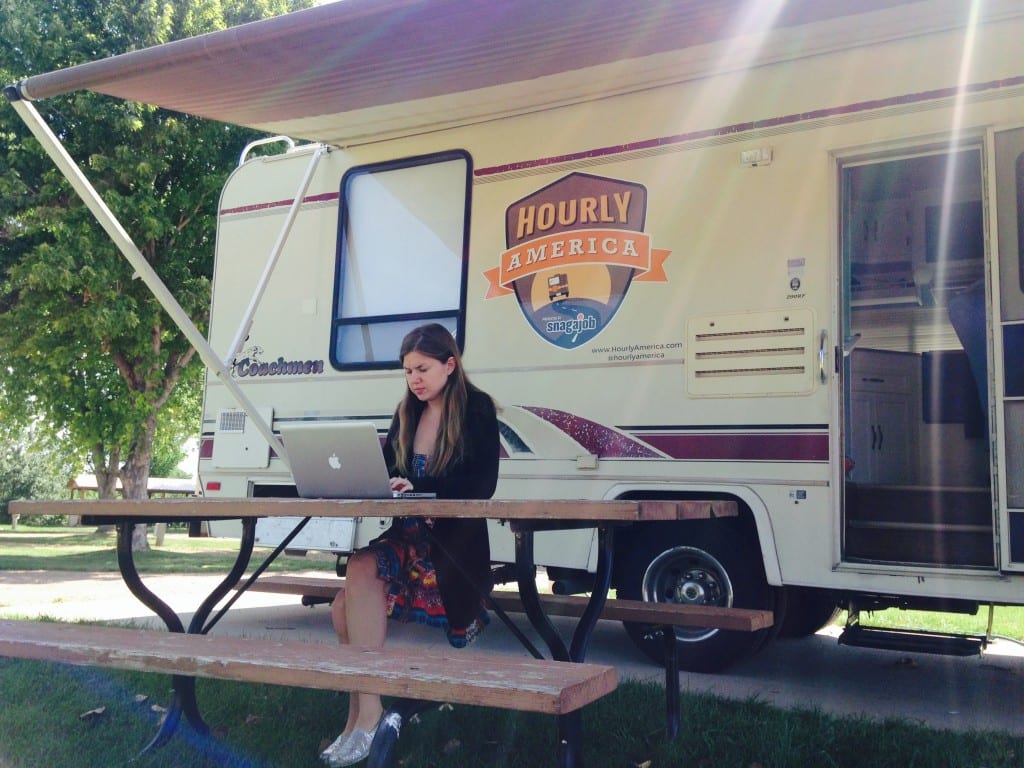 We caught the bug. The travel bug. The RV bug. The digital nomad life bug. We caught all those little buggers. Our time on the road was supposed to be a "trip". It was supposed to be a one time thing, an adventure to start our lives together.
But the taste of freedom and the open road was too inviting. Even more inspiring was the realization that it could be possible on an ongoing basis.
The dream in the back of our minds was simple: keep traveling as long as we can support ourselves on the road.
But that meant two things:
We had to pay down some student debt.
We had to grow our income.
Up until this point our income had been mostly been through Snagajob, the company who sponsored the Hourly America road trip (you can read about that sponsorship here).
After our sponsorship came to a close, we needed a new source of income. Seeing as we'd just spent a year learning how to operate a camera and shoot half-way decent video, we started shooting for paid clients.
One of our first clients was Jia Jiang, a Random House author and TED speaker.
Jia and I worked together on his book launch, I shot his video course, and we traveled the country together to promote his Rejection Proof book (which ended up becoming the overall #1 best seller on Audible.com for several weeks).
After working with Jia, we started filming more freelance video projects. We filmed weddings, video courses, conferences, and even went on some shoots with my old college roommate, James.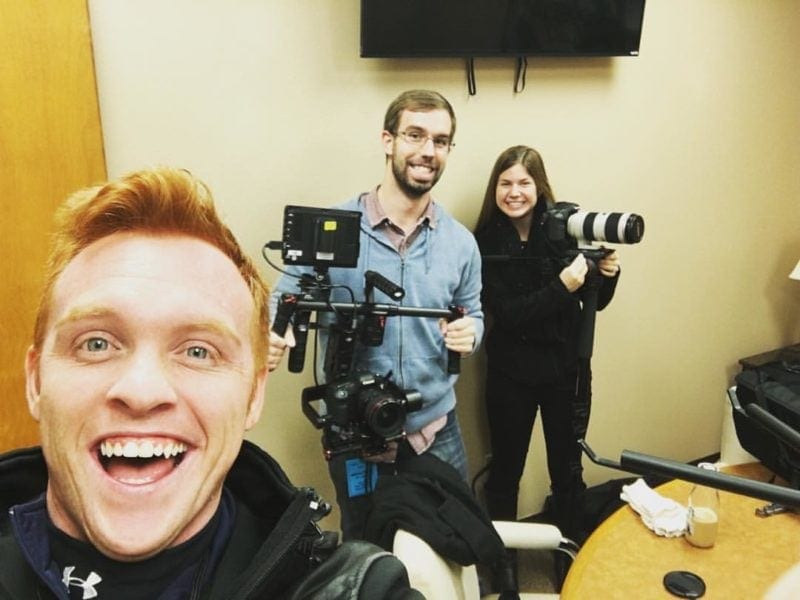 Through our videography work in 2015, we were able to paid down $14k of student debt (it also helped that we stayed in the same campground for six months to save money).
Our original goal was to pay off all $27k of my student debt, but didn't quite accomplish it.
One word to describe our second year on the road: sustainability. 
I know this word is typically used for eco-friendly products or efforts, but for us it meant to sustain the RV lifestyle. We loved travel and the freedom. Our year was heads-down focused on finding a way to make this life sustainable. Which, for us meant less debt and the income to support both of us while on the road.
Here are a few of our client projects from year two on the road: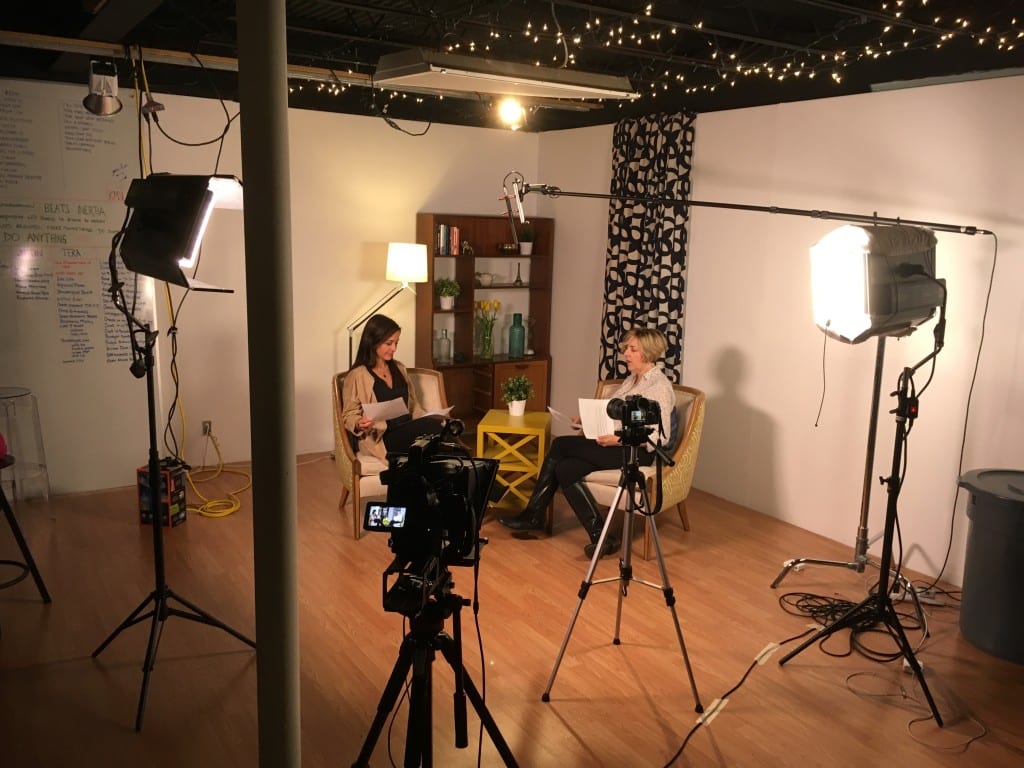 Weekend Resume Makeover with Job Jenny
Behind the scenes of a course we shot in January of 2016 with Jenny Foss of JobJenny.com. Jenny has been a professional recruiter and resume writer for the past 10 years. Her service business is booming and she decided to create a course to serve a group of clients she hasn't been able to serve until this point (people who want to learn how to create an engaging resume in 3 days or less).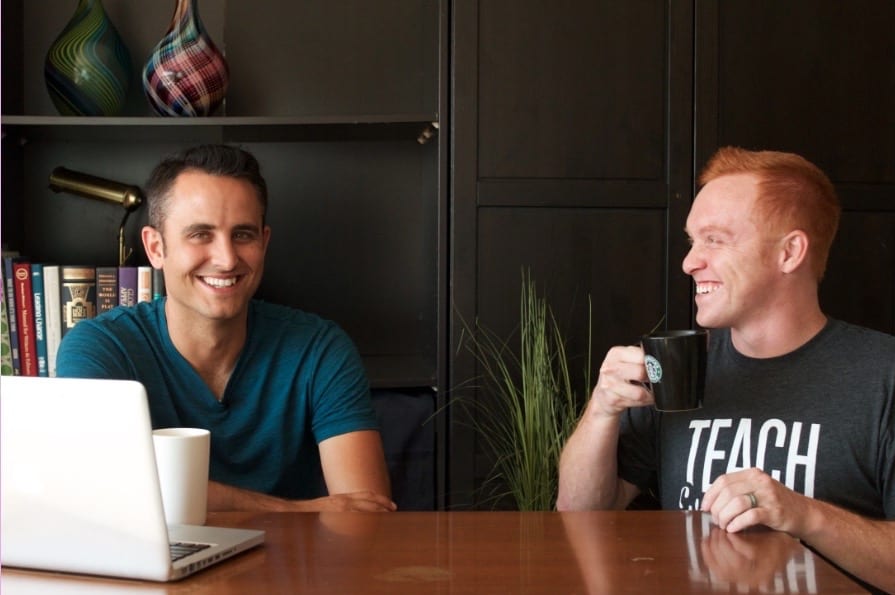 Signature Sauce Course with Paul Angone
Paul is the best-selling author of 101 Secrets for Your Twenties and All Groan Up. Paul started writing books after his hilarious blog, All Groan Up when viral a few years ago.  We worked with Paul in the fall of 2015 to launch his brand new course "Find Your Signature Sauce", geared towards helping people navigate job opportunities in their 20s to find more meaningful work.
Big Lessons from Year Two:
Slow travel isn't sexy, but it's practical. Slowing down our travels and sticking around Austin for most of the year gave Alyssa and I the financial runway we needed. We were able to pay off over $14,000 of debt.
Business is baby steps. One year to learn how to operate a video camera, make connections and then begin landing paid gigs. Another year to pay down debt and grow our income. I tend to be incredibly impatient, but there's no way way to cheat the learning process.
Year #3: The Finishing-What-We-Started Year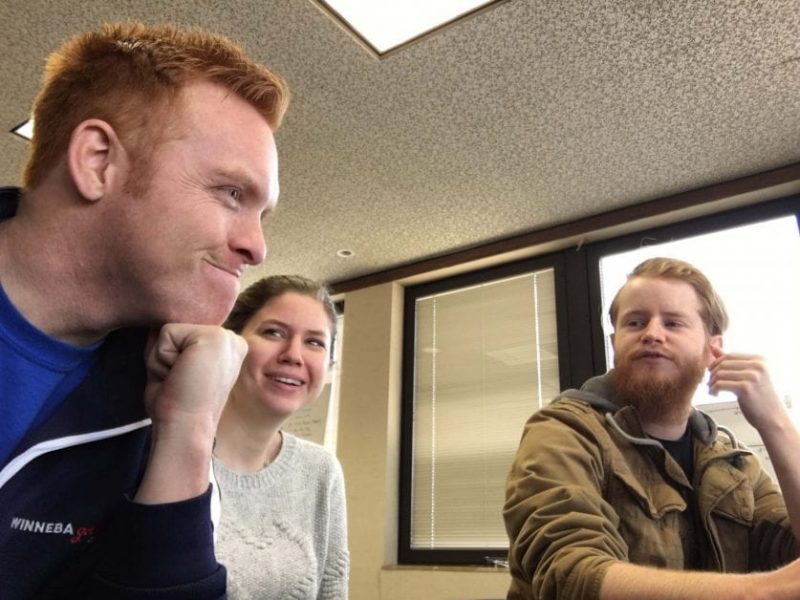 Alyssa, Tate Hipps (an editor we hired), and I sat together in an office for the first two months of 2016. With no previous experience in documentary editing, we hired Tate to help us finish our documentary.
For most of 2015, we hadn't done much with our Hourly America footage. Our focus in 2015 was honed in on paying down debt, remember?
Anyway, it was time to sit down and actually edit this darn thing. The whole process of watching yourself on film is incredibly awkward. I said a lot of really dumb things on camera, but at least we were going to finish what we started.
The process of editing our documentary made me realize that I had a lot to learn as a story teller. I wished I could go back and change a lot of the filming process, our message, etc. However, given the fact that we had zero film experience prior to starting, I should probably cut us some slack.
We finished our documentary one year after we originally intended and premiered it in front of a packed theater in Portland, Oregon. Chris Guillebeau, who hosts the annual World Domination Summit, invited us to premiere the film as part of his conference.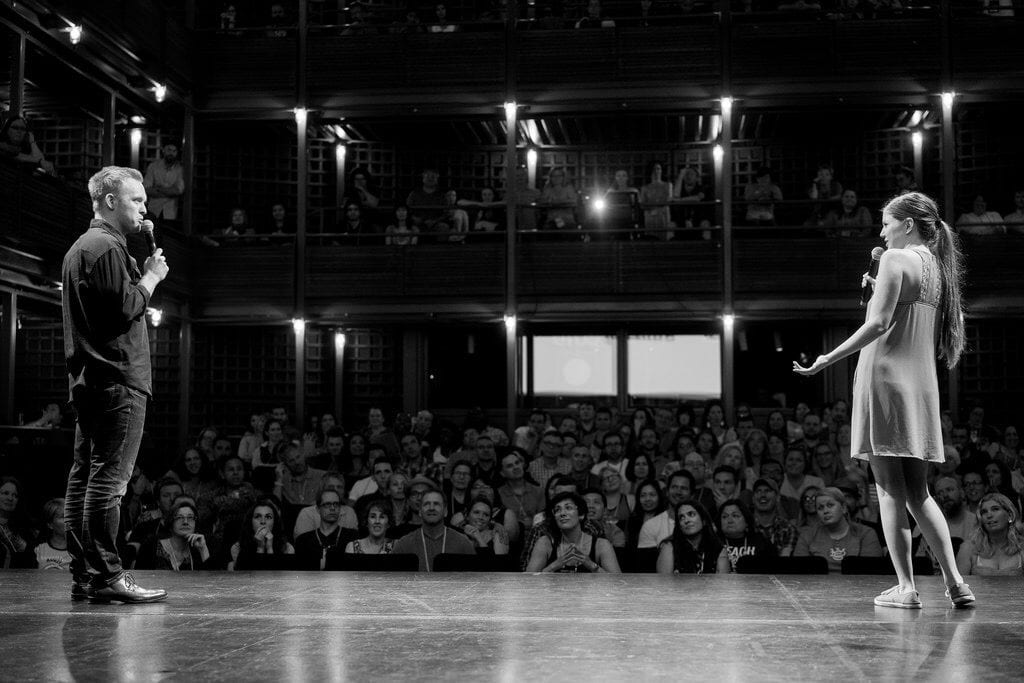 [You can watch the film free here]
Premiering Hourly America felt like closing the book on a chapter of our lives. Two years of work, travel, adventures and stress all packed into 45 minutes. People laughed, gave us hugs and told us our message had inspired them. It was a surreal and incredible feeling.
After finishing the film both Alyssa and I were ready to move on to other projects. We knew that Hourly America wasn't going to be "the thing we did forever". We also knew that doing another tour to promote the documentary sounded exhausting.
Instead, we spent last summer traveling up to Banff National Park and through Glacier, Tetons, and Yellowstone. We caravanned with RV friends, met up with both our families on the road, and explored more remote boondocking locations, something we hadn't really done much before.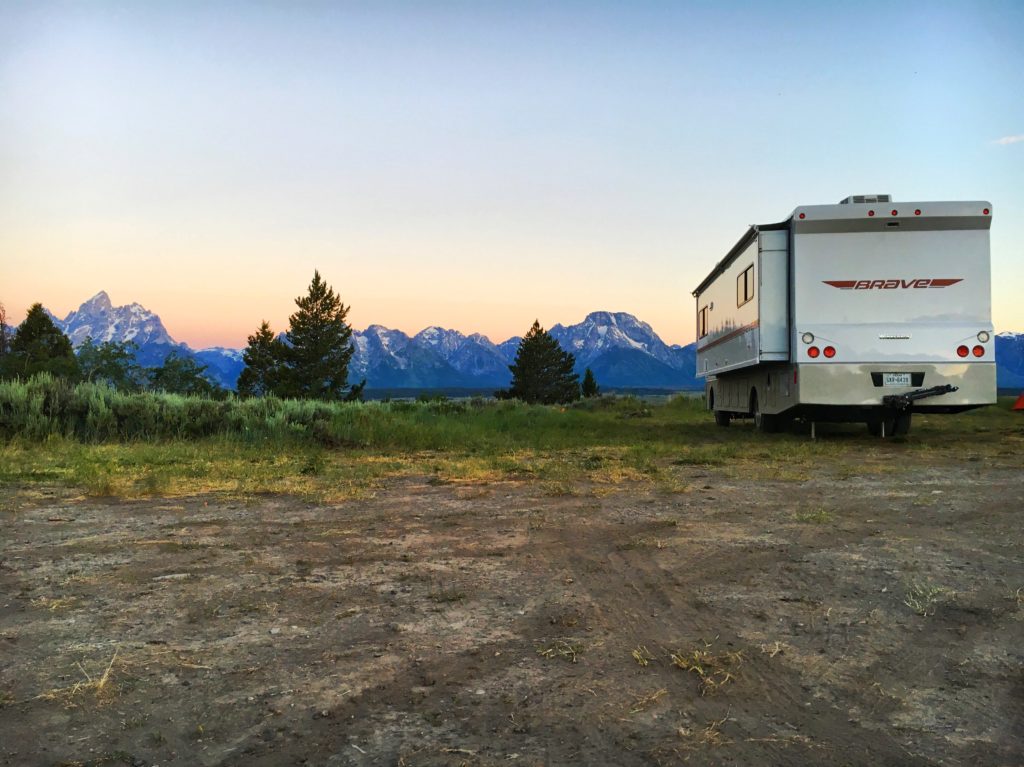 Work wise, Alyssa and I focused on client projects and starting to scale more of what I call our "personal brand", such as The RV Entrepreneur podcast, this blog, and our Facebook community.
One word to describe year 3 on the road: Closure
When I think back on this year of travel, our biggest personal highlight was crossing the documentary off our to-do list. We set out to do this big, audacious goal of traveling to all 50 states and turning that adventure into a documentary. Premiering our film felt like closing one epic chapter and then turning the page.
Mistakes:
Terrible balance of life/travel/work. While we'd worked hard in 2015 on building up the income to continue traveling, we were far from "set". While traveling up to Canada last summer, I remember very little of our travels. I was killing myself to finish The RV Entrepreneur ebook I was working on, crank out podcast episodes, and still work with our clients. I did a poor job of stopping to smell the roses, which I regret.
Not spending more time in Canada. The Canadian Rockies were AMAZING and I fell in love with the town of Banff. I wished we'd have spent at least a month up in Banff and the surrounding areas (we stayed for two weeks).
Lessons:
Caravanning is awesome. Before last summer, Alyssa and I had never RV'd with anyone else. As it turns out, it was a blast. We want to make caravanning with RVer friends a larger priority moving forward.
There's no point in RV travel if you rarely look out the window. This is me trying to tell myself to quit working so much and enjoy what is around me. In my mid-twenties, I see this phase of my life as the ideal time period to hustle, work long hours and go all-in to my business. But this heavily contradicts how we decided to spend our lives. I'm learning how to force myself to slow down…
Everything is going to work out. I can't tell you how many hours I stressed over our documentary. I was worried it would be terrible, people would boo, and a million other irrational fears. However, when it came to the night of the premiere, nobody booed. People laughed, some cried (kidding, I don't think this happened), and people told us we'd inspired them in our journey. This was a great feeling in the moment. Yet, I'd had nothing but fear leading up to this? Instead of being afraid, I could have been looking forward to a very cool moment in our lives. Fear has a way of sucking the joy out of life. I'm trying not to let it.
Year #4: The Year of Community & New Ventures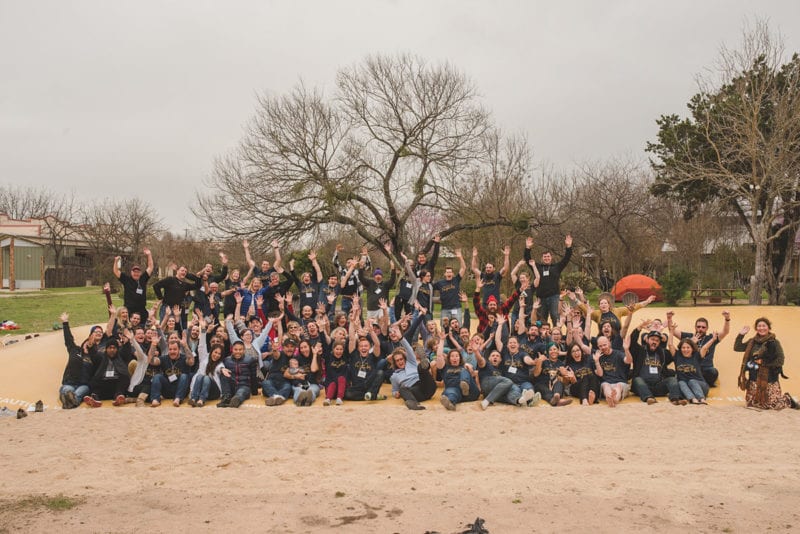 We recently crossed into our fourth year of RV life and so far this year's theme has been community.
After we started traveling full-time, I felt a big gap in our community. Back in Austin we had a pretty tight knit group of friends, and then it was just Alyssa and I. While I love that girl, I also missed having people I could call close friends.
After 3 years of bouncing around the country in an RV I finally feel like we've rebuilt our community. Of course half of those people are also traveling around in RV's, but some of them are new friends we've met in various parts of the country. This year, starting with our RV Entrepreneur Summit, we've constantly been meeting up with new and old friends while on the road and I love it.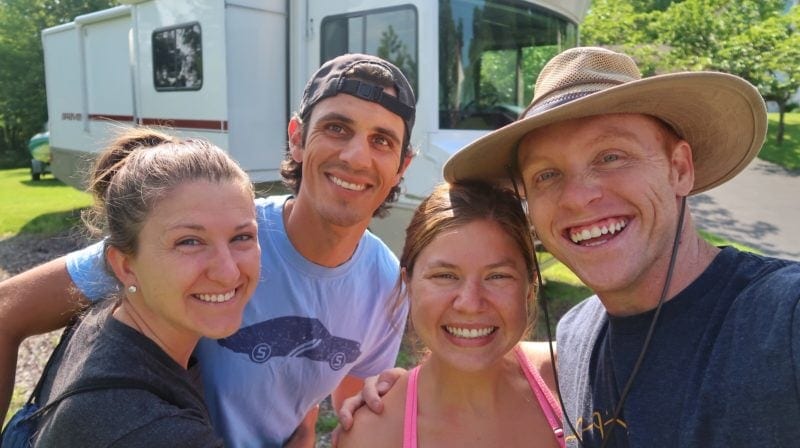 Aside from a stronger sense of community, this year I've also started pouring more time into CampgroundBooking.com — a modern campground software a couple other RVers and I are building out to help RV parks.
Alyssa and I are currently traveling up the east coast. We brought on Jellystone Parks as a client and we're shooting videos for their parks along our route We plan on to spending our fall up in the north east (and I'm so excited to watch the leaves change!).

Since this year isn't over yet, I'm not going to include lessons or mistakes yet. However, I will say that I want to do a better job of enjoying our travels this year. I know how easy it will be for me to tune out what's outside my window and focus on Campground Booking or other projects.
The goal is to find that very fine line of elusive balance that people are always talking about. Even if balance doesn't quite exist, I think we can strive for a blended sort of life.
If you've been following along here on the blog, the podcast, Youtube, our Facebook group, or Instagram (holy social media) I wanted to say thank you. It's cool to messages that say our story has played a small part in inspiring or informing someone about this lifestyle, which is why we've spent so much time documenting it all.
Hope to see you on the road,
Heath
P.S Our next big adventure is RVing Europe. We've done all 50 states, several Canadian provinces, and I've traveled very little internationally. The tentative plan is to host another RV Entrepreneur Summit next February and then go spend some time RVing abroad in Europe, New Zealand and Australia.
There are a lot of logistics to figure out before this happens (like what we will do with our current RV, whether we will rent or buy overseas, etc), but international RVing both excites and terrifies me. This is something that has been a big dream for both Alyssa and I. If you've spent time RVing (or "campervanning") across Europe and have any helpful tips, would love to hear from you in a comment below).