This post may contain affiliate links. See our affiliate disclaimer here.
Three months ago I made a cold email that would radically change the next year of my life.
Alyssa and I decided we wanted to make our honeymoon an epic adventure. We came up with the idea of traveling to all 50 states and along the way I would work a different job in each state. We started planning away. Alyssa worked on our route, and I started buffing up my resume.
While researching jobs for my first gig in New Mexico, I found a company called Snagajob on the Google. They help hourly employees find part-time and full-time jobs. If I was a cartoon, this is where the light bulb would have went off.
What if Snagajob could help me find jobs along the trip? This way, I wouldn't have to make fifty cold calls for every new city I land in.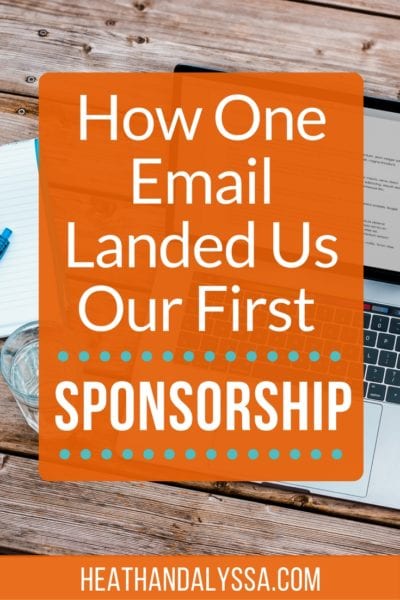 It never hurts to ask, right?
I started writing the email. I shared my vision for the project and more importantly, why I was doing it. I told them I'm young and still trying to figure out what I want to do with my life. Part of this journey is my passion for wanting to explore different jobs and see what all opportunities are out there.
A few hours later I received a phone call from Snagajob, excited to hear about this 50 state road trip and 50 job extravaganza. Who was this crazy kid? A few days later, they flew me up to Virginia to meet the team. We had a similar vision for the impact we could make through this project. We both wanted to highlight hourly workers and find great stories. Plus, we both thought it would be epic for one person to do fifty jobs in seven months. So we came up with a plan that can be summarized in one sentence.
I would work a different job in all fifty states in order to learn from and share the life stories of hourly workers.
What did I learn from sending the email?
Dream Big
People respond to big requests. They can sense that you aren't scared of failing. It's infectious. The best way to go unnoticed is to land somewhere in the middle of the road. If you're boring, nobody cares. Live outside of your comfort zone and people will take notice.
Sometimes it's better to collaborate than go at it alone.
I'm an entrepreneur and sometimes that means I take too much pride in my work. I want to hog it all myself, but by partnering with Snagajob I've been able to bounce ideas off of them and ultimately our work has impacted way more people. Hourly America has already been so much more than I could have ever imagined and it would have never happened going at it alone.
You never know whose life you can change in the process.
I sent the cold email only thinking of myself. I was hoping they were willing to back my project. Little did I know this project would have a ripple that would affect other people's lives.
My second job was in Prescott, AZ at Buffalo Wild Wings. I worked alongside a manager named Carlos who is currently in flight training school. Carlos is only 18 years old and one of the nicest people you could ever meet. I told the team at Snagajob about Carlos and his dream of becoming a pilot.
Last week they flew from Richmond, Virginia to Prescott, AZ and surprised Carlos. They walked into a meeting at Buffalo Wild Wings and announced they were taking him off the clock for the day, handed him a back pack with RayBan aviators, a Citizen pilot's watch, and then walked him outside where a pilot was waiting for him. They spent the day flying over the Grand Canyon and then handed him a $1,000 scholarship for pilot training school.
I can't take any credit for this, as Snagajob was the team that planned it all up. However, Hourly America was a small catalyst for Carlos receiving this incredible day.
It's Your Turn
If there's anything I've learned from sending a cold email it's this:
The worst that can happen isn't bad at all, and sometimes the best that can happen is better than you could have ever imagined.
There's no reason to hold back. Take risks. Make the call.