This post may contain affiliate links. See our affiliate disclaimer here.
It finally happened.
We found the PERFECT campsite.
It's free.
It's beautiful.
You get to listen to the waves and watch the sunset over mountains.
What else could you possibly want?!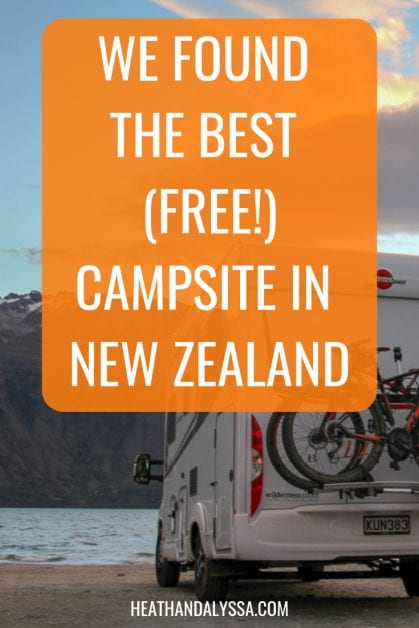 This is just one amazing campsite here in NZ. You can see every place we camped here in this post about our New Zealand campsites.
This site is called 25 Mile Stream (we stayed there on nights 7, 17, and 18 as listed in the above-linked post) and is nestled on Lake Wakatipu halfway between Queenstown and Glenorchy. There is a four-night maximum stay (I accidentally say minimum stay in the video!) in a 30-day time period.
For our wifi signal that I mentioned, we purchased wifi as part of our campervan rental with Wilderness. You can see the wifi set up and tour our RV in the video here! The wifi cost us $10/day and was 100% worth it! I highly recommend investing in this purchase if you rent from Wilderness.
Oh if you always want to fangirl over Bo Bridges with Heath, you can follow him on Instagram: @bobridges.