This post may contain affiliate links. See our affiliate disclaimer here.
Today's guest blog is from Elizabeth Seney. A former teacher, Elizabeth has found multiple ways to take her experience writing curriculum and create multiple mobile income streams. We see questions in our Facebook group often about how teachers can make money on the road, so we asked Elizabeth to share her expertise! Enjoy!
---
Are you a teacher, staring out at a sea of faces but dreaming of life on the road? Perhaps you've always thought you were stuck in the classroom due to your career choice. Perhaps you've even asked questions in camping groups, such as the RV Entrepreneur, about how to change your career to something more mobile.
If this were 10 years ago, I might agree and give you some easy options for new careers. Today, though, your prospects are much better. Your skills are in high demand and increasing all the time.
In this post, I'll give you 5 different and viable options for turning your teaching career into mobile income.
1. Online Schools: VIPKID, K12, and Test Prep
Online teaching companies have begun to organize online schools for the benefit of students and parents. VIPKID is an English tutoring site for students in China learning English and has become a popular way to make money on the road. This site requires you to create your own profile to attract students, but does the work of gathering them for you.
K12 is more like a true school, hiring general and specialty teachers for online courses. Much like a physical school, you would have to wait for an opening and interview. But, you could then choose the "Teach Anywhere" position.
Test Prep site such as Kaplan, and tutoring sites such as Tutor.com, offer students small courses or one-on-one tutoring. Sometimes this is for skills requested by students and sometimes it is to prepare for exams such as the SAT and ACT.
Pros:
These sites help you find students and with a bit of work you could be making a livable salary within just a few months. Often you can make your own schedule, though the sites may require peak scheduling (such as VIPKID and the time difference in China). Sites like VIPKID, Kaplan, and Tutor.com are entirely virtual and therefore you are free to travel as long as you have internet access!
Cons:
There is an extensive qualification process for all three of these types. In the case of Kaplan, you must show your ability to pass the ACT and SAT with flying colors. VIPKID has multiple interviews and K12 is just like being hired for a real teaching position. None of these sites pays as much as you would get if you were teaching full-time and Kaplan and VIPKID do not offer benefits as you are considered a contractor. K12 does require that you are able to travel between sites and see students in person sometimes, despite being mostly virtual.
Tips:
Choose the one you think you'll do best and stick with it! Especially in the case of VIPKID, teachers report that at first you are new and not well known but the more reviews you get, the faster your bookings will increase. This may take a little bit of time, but only a few months and it's worth the consistency.
Just like starting a business, working for Tutor.com or Kaplan may take a while to build up a body of clients. The best way to transition is to start with these companies during one summer off and build a repertoire. Then, work as much as you can in your last year of teaching until you have an income you can live with before quitting your current job. You will be burning the candle at both ends, but you can typically transition smoothly into a new salary and your bonus money can be saved for future travel.
2. Start Your Own Business: Teachers Pay Teachers
Teachers Pay Teachers is an online shopping site where teachers can buy and sell classroom materials and lessons. Teachers who love to create their own projects and lessons may refine them, create a shop, and sell them to other teachers. The community of this website is fabulous and even if you don't sell through TPT, buying products saves so much time!
Pros: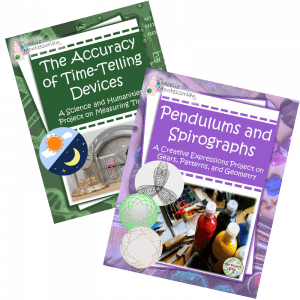 You can turn products you already have into sellable items. This type of work can be done in the evenings, weekends, holidays, and summer while you are still teaching. It can be viewed as supplemental income which could eventually become primary income over the years.
Unlike starting a storefront business, TPT already has the clientele, marketing, and tools for you to attract customers. Connecting with other teachers has never been easier and this community is making a huge impact on teaching in America. This type of income is entirely remote and you have full freedom to schedule yourself in any way you'd like.
Cons:
Like all business start-ups, this takes time, consistency, and effort. It may take years to gain enough traction to earn a living income. It's estimated that 70% of teachers who create a shop never earn more than $100. It takes a lot longer than you'd first imagine to turn a lesson plan into a sellable product. The more you learn about online selling before you begin, the better you will do. The more you know about social media, the better you can promote your shop.
Tips:
Don't give up! Often more products = more money in this market (assuming they are good products).
Find a clear niche and go for it. Before finding your niche, research similar products to see what's already out there and how you can create something unique and useful to teachers.
Use TPTs marketing analysis, notes to followers, and freebie newsletter to help get your name out there.
Bonus Tip: Use PowerPoint (not Word or word processing programs) to create your products. It sounds silly, but here is a great website showing you the power of using PowerPoint (pun intended).
3. Start your Own Business: Outschool
Outschool is a relatively new website with a community feel similar to Teachers Pay Teachers. On this site, you can create any class you'd like to teach, start your own classroom, and advertise your course with your desired pay. It's just like owning a shop that provides a service rather than a product. Parents and students choose to enroll if your course sounds exciting and Outschool does all the advertising for you.
Pros: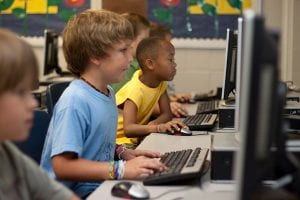 You can truly set your own schedule and your own salary, though you still need to consider your audience like any business. Since this is not an accredited school, but caters mostly to homeschool and summer school kids, you do not need a teaching license to teach. You can also teach literally anything. Some examples are piano lessons, walking around a farm to learn about farm animals, or Algebra. The sky is the limit and so you can teach your passion!
Cons:
There is an extensive hiring and training process. This is both good and bad—Outschool does this to weed out wacky people and make sure they are offering high-quality teachers, but it does take some time. Just like any other business, this may take quite some time before you are earning enough to replace your salary. You will need to take care in the descriptions, the times offered, the fees, etc and then make sure to deliver a fun, engaging course! Like VIPKID, the more references you have, the bigger your return clientele will grow.
Tips:
Stick with it! Constantly browse and learn from other teachers who are having success.
Find a niche and stick with it. Just like anything, the more unique you are the more you stand out.
Read the "Course Request" emails that come from Outschool to get great ideas on courses that parents are asking for. Design a course, or revamp a similar course, to try to match their marketing survey. This is invaluable information; use it!
4. Adjunct Professor
An adjunct professor is one who works for a university on a part-time basis. Sometimes these are face-to-face classes but today there are more than ever online degrees and colleges. Typically, you need to have a Master's degree in your field of study (in this case education) and you need to have 5-10 years of experience. It helps if you have experience with online learning systems such as Blackboard, Brightspace, or even Google Classroom. As with any teaching position, the maths and sciences are in higher demand so if you're experience is with math education or high school biology, you may have an easier time finding a position.
Pros:
Often you make your own schedule and about 50% of the time no lectures are required. This means that assignments may be sent and received each week without any schedule necessary. Office hours can generally be your choice. When you do need to put together a group chat or live lecture, there are choices given by the university. There are many schools for which this would be entirely virtual.
Cons:
Adjunct professors notoriously don't make great money and they often have large classes with a lot of work. Since it is on a part-time basis, you won't qualify for retirement or insurance benefits. If you are just starting out, it may be difficult to get your foot in the door though as online degrees continue to expand, so will the job opportunities.
Tips:
Choose a college near where you are teaching right now. This way you can start your relationship with them face-to-face. Consider teaching a face-to-face course as an adjunct professor first, then pivot this to an online role later.
If you need professional development courses or continuing education credits, consider well known online education schools such as Grand Canyon University or Regent University. These are also schools where you could obtain a Master's Degree while still teaching. This way, when you complete a course or graduate you are already an alumnus. Later, applying to teach at one of these schools you will have a foot in the door by already knowing their online teaching system.
5. Online Licensed Teacher
This is a teacher who holds a current license in the state they live and wants to teach online classes through a school district. It helps to already be teaching within this district so that you are pivoting your current career into an online career. Be cautious, though. If you are looking for true traveling freedom, carefully read the description for the position. Many of these positions require you to give students an in-person end-of-course exam, which would hold you back from traveling 3000 miles away.
Pros:
Often these are full-time positions with similar salaries and benefits as any other teaching position. If you already work at a high school, it may be very easy to pivot to another school in the state that has an online program. In some cases, the material is already generated for you, so you have fewer lessons to plan and can focus more on helping students. If you check states for whom your license has reciprocity, you may also be able to apply there.
Cons:
Sometimes these courses are attended mostly with students who are failing and the passing rate in your class may be very low. These are challenging students to work with. Also, you may be required to give an in-person exam at the end of the class which would limit your travel. Most online high school teachers I've talked to seem tired and burnt out. They love the flexibility of online, but they are disheartened at their student body.
Tips:
Ask a lot of questions from your district. Find teachers in your area who are already teaching online and connect with them to learn more about the experience.
Everything Else
The previous five suggestions are if you'd like to continue in the field of education, but travel often or all the time. You have much more flexibility if you research the list of things you can pivot to (ie. changing your career using your current skills).
If you are a math teacher, online math tutors are in high demand and you may be able to simply start a math tutoring business with students you are already teaching. If you are a language arts teacher, you may be able to pivot to writing articles and editing for a company that needs articles.
Anything that is related to human resources, marketing, or public relations is something you've basically been practicing every day by dealing with students and parents. You definitely have the skills and creativity to be a virtual assistant. If you love social media, you likely have the passion and skills to specialize in Pinterest, Instagram, Facebook management for companies.
In these cases, my best tip is to start doing these and find what you love before you quit teaching. At first you may only supplement your salary. Over time, you may find that your teaching is getting in the way of your real career and this is when you know to hit the road!
---
You can connect with Elizabeth on her website, The Mobile Montessorian.