This post may contain affiliate links. See our affiliate disclaimer here.
During our visit to Lourdes, France, we stumbled upon a hidden gem, the Parc Animalier Des Pyrénées (in English: the Animal Park of the Pyrenees).
This was one of our favorite stops on our monthlong motorhome trip across France. We've visited a handful of zoos with our kids, but this one was the favorite for several reasons. If you're in France and visiting Lourdes, this is a place you must visit with kids.
Where is the Parc Animalier Des Pyrénées?
The Parc Animalier Des Pyrénées is located just a 10-minute drive from the town of Lourdes, France. We used Lourdes as a home base for visiting both the Animal Park of the Pyrenees as well as the Pyrenees National Park. This is an absolutely gorgeous area that we spent several days exploring.
What We Loved About the Parc Animalier Des Pyrénées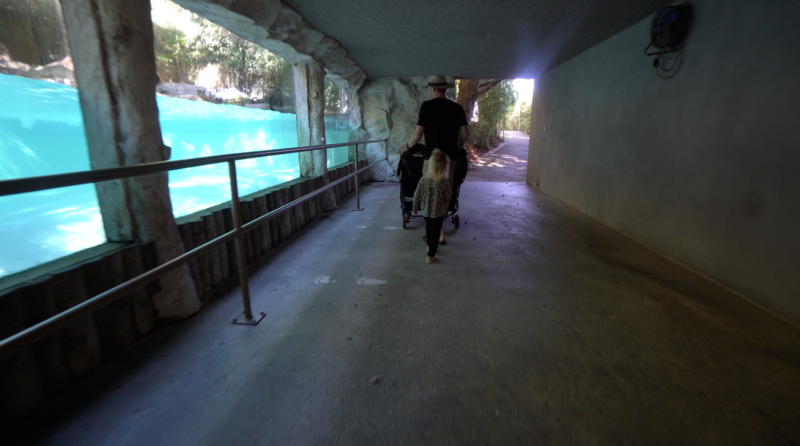 1. The intentional layout of the zoo. 
A lot of zoo layouts are similar to theme park layouts. You walk through the entrance only to be bombarded by ten different possible routes. Which path is the best? If we go see the giraffes first will we still make it to the sea lion show at 11 AM?
This wasn't a conversation at the Parc Animalier Des Pyrénées because there is only one path.
While this might sound limiting, it was actually great. We never had to question if we were missing out on another area of the zoo, we just simply enjoyed each exhibit along the way.
2. The subtleness from the road.
If you drove from Lourdes into the National Park of the Pyrenees, it would be very easy to miss the Parc Animalier Des Pyrénées. From the road, you can mostly see a large, well-designed building nestled right up against the steep hillside. However, once you're inside it feels the opposite of small. There's plenty of room in the exhibits and way more animals than we expected inside.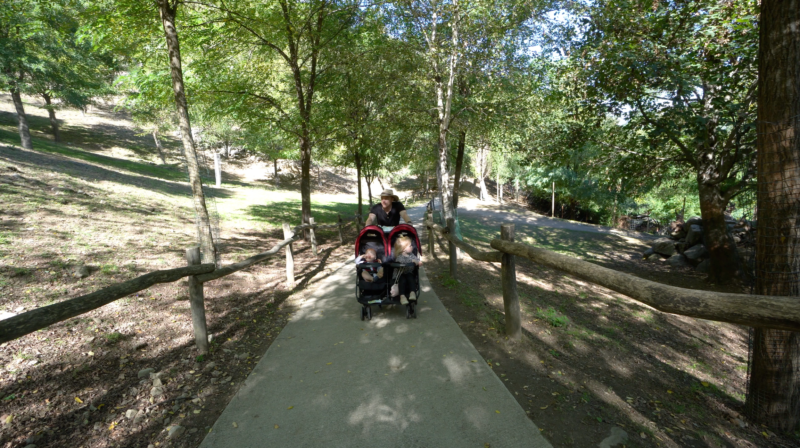 3. Your zoo visit will double as a workout. 
While this was our favorite zoo we've ever visited, it was also the steepest (by a LOT).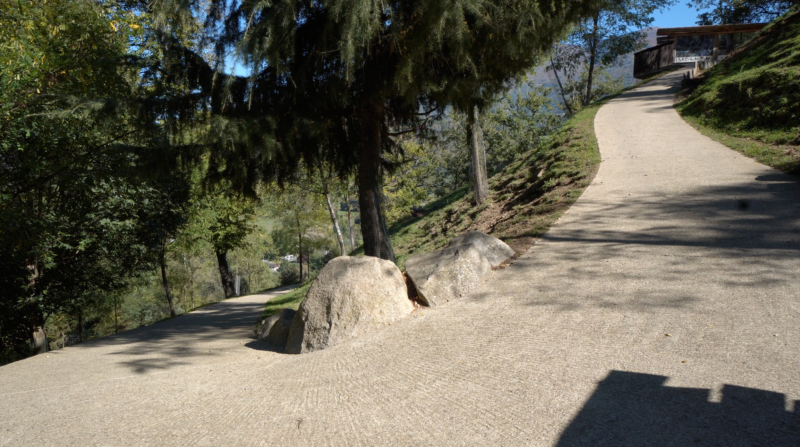 By the end of the day I greatly regretted wearing my flip-flops. We brought a double stroller (a very good idea) as it allowed us to easily transport the kids along. If we hadn't, we would have ended up with a double workout from carrying the children.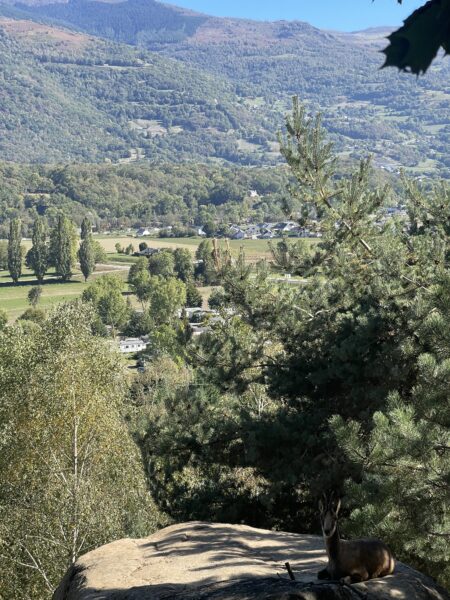 4. The most amazing views from a zoo.
Because you climb so high, you have an incredible vantage point throughout much of your zoo visit. You'll be able to see out for miles once you reach the top of the zoo before winding your way back down. (We also loved the views we got from some of our campsites in France, if you're visiting in a motorhome!)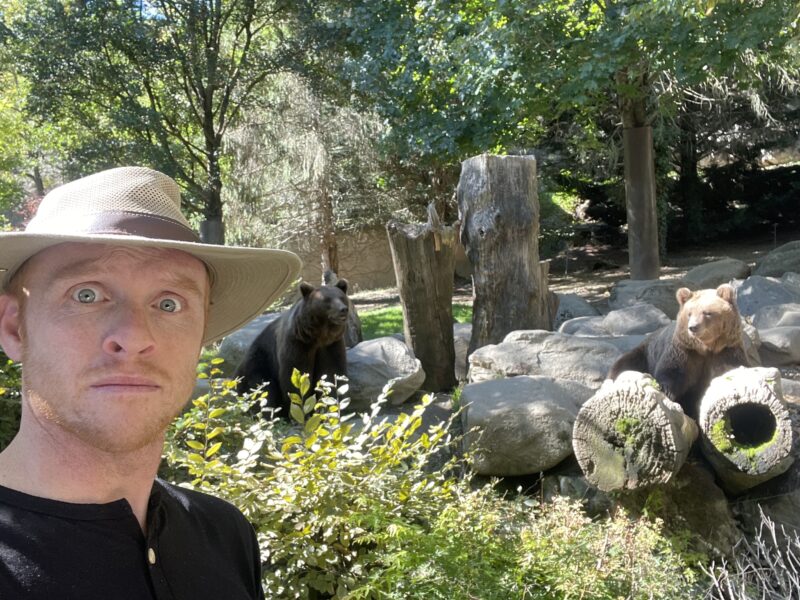 5. The BEARS were insane.
I've never been so close to a bear in my life. EVER. It was a little alarming at first, but the bear exhibit was exhilarating. You get up close and personal. Fast. I had to do a double glance to make sure there was enough barrier between us and them. They were shockingly close!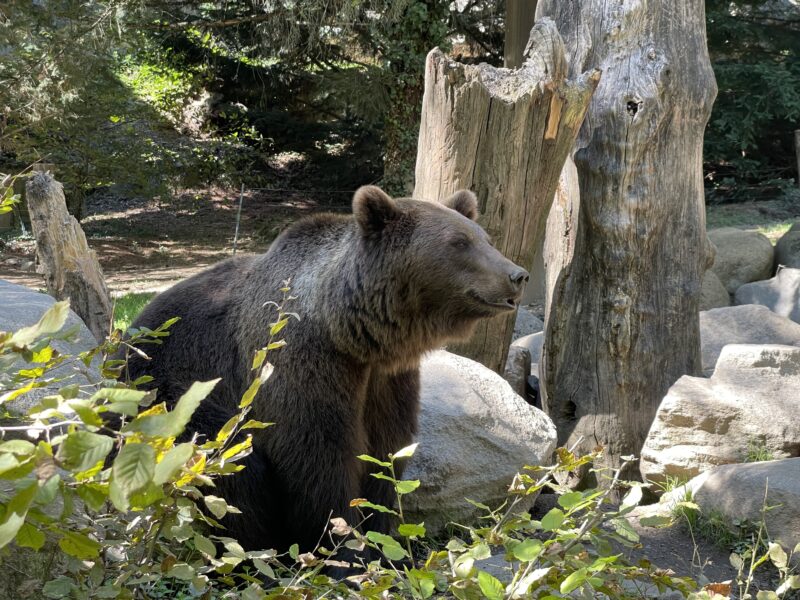 As an added bonus, if you aren't in a hurry you can actually stay the night with the bears (or wolves) in lodging provided by the zoo. If we hadn't been in our RV I would have seriously considered doing this. Opening your window to a few bears in the morning sounded like a fun adventure.
How Long Does it take to Visit Parc Animalier Des Pyrénées?
We spent roughly three hours walking around the zoo and felt like we'd seen everything we hoped to see. We could have easily spent more time there, but we visited in the off-season and the restaurants were closed. We had to leave for lunch!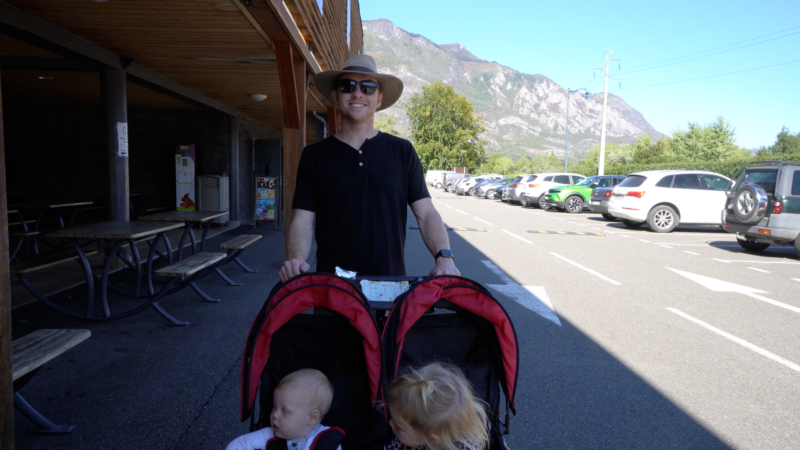 What are the food options?
When we visited, the restaurant at the front of the zoo was open, but the dining options inside the zoo were not. We visited in October during a weekday so I assume if you go on a weekend or during summer you will have multiple options for dining. The restaurant at the front of the zoo had several hot food options or easy morning snacks, depending on the time of day you visit.
Traveling to Parc Animal Park of the Pyrenees
It was a very easy 10-15 minutes to the Parc Animalier Des Pyrénées from our campground in Lourdes. We weaved through some beautiful and winding mountain roads before arriving.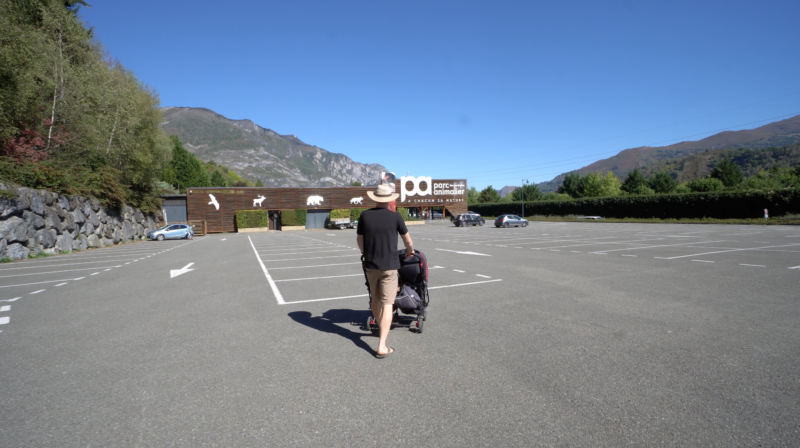 Parking at Parc Animalier Des Pyrénées
The parking lot at Parc Animalier Des Pyrénées was very large. They even had motorhome parking for two RVs near the back of the parking lot.
Planning a Visit to Animalier Des Pyrénées
You do not need to buy tickets ahead of time or reserve a time to visit. We visited in late fall and it wasn't crowded at all and the weather was perfect. Remember to wear walking shoes, bring a stroller if you have young kids, and bring water and snacks. You'll be hiking uphill for most exhibits and be grateful that you prepared!