This post may contain affiliate links. See our affiliate disclaimer here.
Last week I shared one major hurdle Heath and I faced before we could start RVing: Heath leaving his job.
But even though it felt impossible, we still pressed forward on our plan to RV to all fifty states because we knew we wanted to start our marriage off by conquering this big goal together.
Last week I asked you to share why you started RVing. Here are a few of your answers:

As a parent, this is huge for me now too! Can't wait to make more memories traveling the world with my kiddos. ❤️

Way to turn a negative into a positive! I'm glad we aren't the only ones who said "We'll RV for a year" and then still lived an RV for years and years and years. The lifestyle is addictive!

No HOAs—that's definitely an RV life perk.

There is nothing better than waking up in a national park and having my whole house with me. (And by whole house, I obviously mean my coffeemaker.)
If you have kids, having your whole house when you travel makes it only like 2387683 times easier to travel too! No more packing and unpacking. No more hunting for snacks. The entire fridge is right there always!

This was a big goal for us too!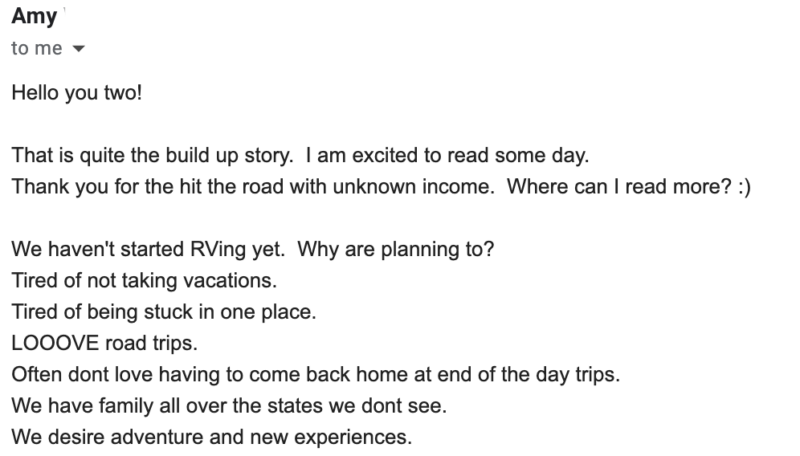 Yes to all of the above 🙌

When cleaning the whole house takes 20 minutes because you live in 200 square feet: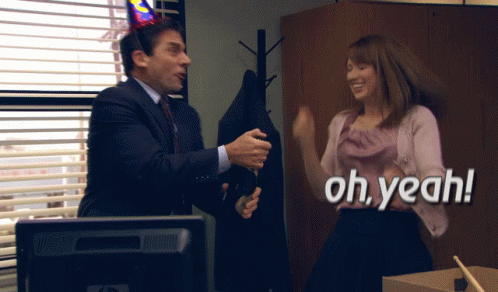 And one more:

Are you really RVing to all 50 states if you don't encounter 739 setbacks along the way?
In our experience, nope!
All the breakdowns are just part of the journey ❤️
I loved reading all the emails I got this past week and being reminded of what it feels like to jump into the unknown world of full-time travel!