This post may contain affiliate links. See our affiliate disclaimer here.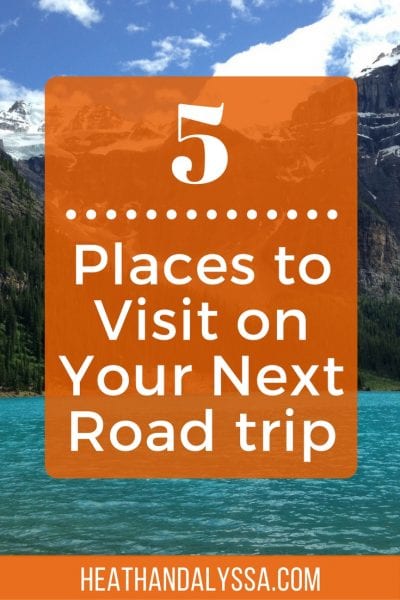 With 2016 wrapping up, I've been spending a good amount of my time scouring Google maps nailing down places to visit in 2017.
Somehow, even after visiting all fifty states, it seems my list of places to visit gets longer and longer! I guess that's one of the side effects of travel.
Last year, Heath and I toured the west coast, spending a good portion of our time exploring the Rockies, from Colorado up to Canada. We caught one small glimpse of the ocean in California as we routed back to Texas, but for the most part, we were total mountain people.
In 2017, our goal is to hug the coast—the east coast. When we drove our first fifty state tour, we rushed through the east coast way more than we would've liked. RV Parks and campgrounds in the northeast close as early as October 1st, so we had to move south quickly. We ended up staying at multiple RV parks on their last open nights and barely skated through freezing temperatures. (We did, however, meet 19-degree temps while boondocking in Nashville, where our entire water tank froze and—due to divine providence or legit magic—somehow didn't burst.)
So this year is all about the beach! Warm weather and white sand beaches from Texas all the way to Maine. I suppose we will be forced to move inland more than once, but I'm sure we will manage. Our goal is to enjoy Acadia National Park (in Maine) during the month of August or September, and spending the end of September and early October taking in the sites of the fall leaves in the northeast. We cannot wait!
If you haven't yet made your travel plans for 2017, here are five places that we've visited in our RV travels that we absolutely LOVED (and that you should definitely add to your bucket list).
5. Pacific Coast Highway, California
When people ask what my favorite state is, I'm quick to say California is the most beautiful (if we're talking the continental US, at least).
Driving the Pacific Coast Highway is one of my all-time favorite memories of RVing. Mountains + Ocean = Perfection. It is the perfect road trip if you want to slow down and surround yourself with beauty.
We took the highway from Los Angeles up the coast, through San Francisco, through the Redwoods, all the way up Oregon (you have to stop and check out Thor's Well by the way). We took a little over two weeks and it was not enough! Nothing beats camping right next to the ocean and the mountains, all at once.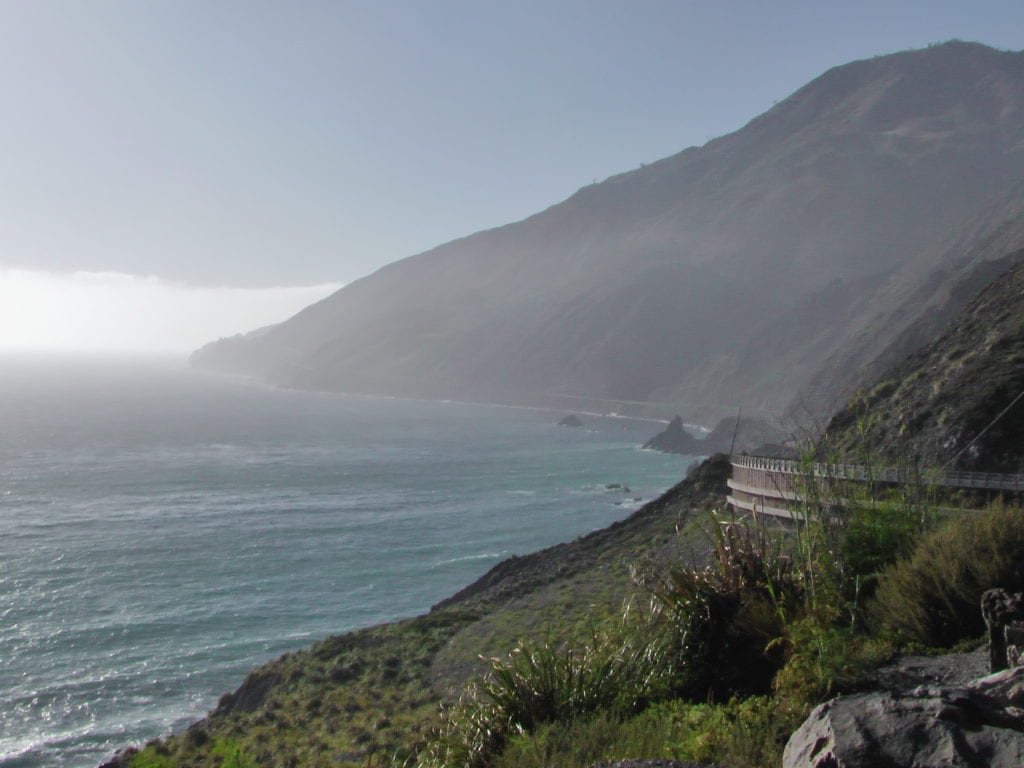 There's only one problem here: the vehicle length limit for the PCH is 30 feet. So no big rigs or tows will work. We did the road in our 29-foot rig and it was definitely stressful. I wouldn't do it again in anything bigger (although we did see some bigger rigs breaking the rules).
4. Grand Teton National Park
Too few people in this world know about the Tetons and I have taken it upon myself to rectify this problem. Don't waste your time fighting the crowds at Yellowstone and drive a little further south to a park that, in my opinion, is far better: Grand Teton.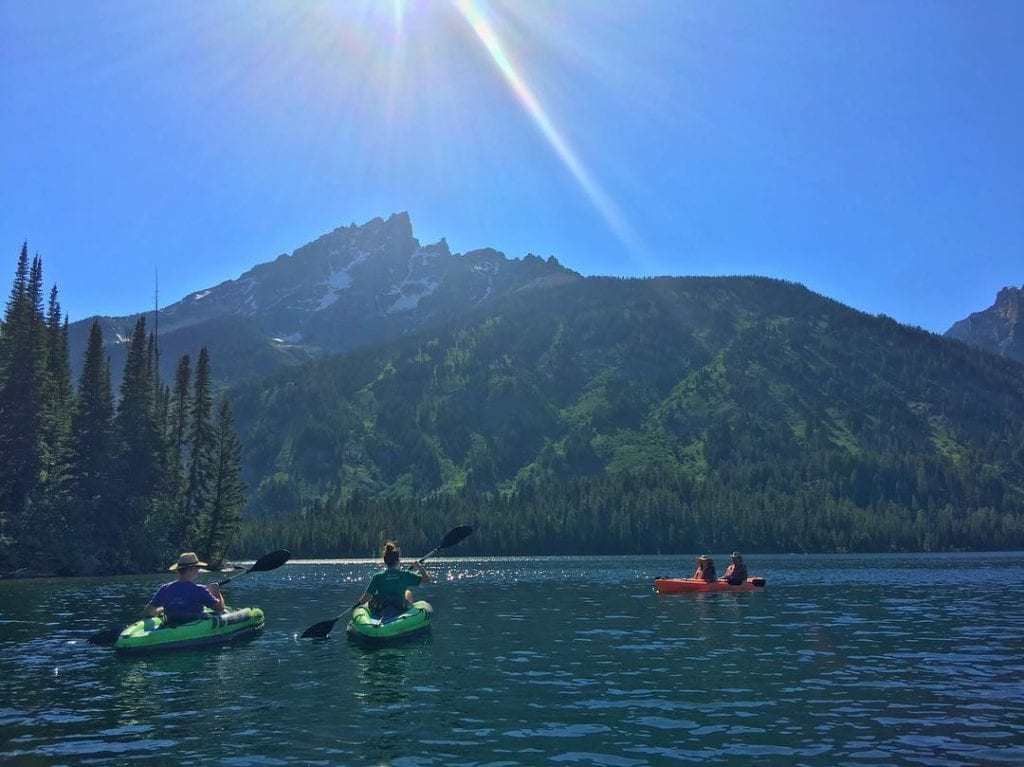 I stumbled across the Tetons on Pinterest, back when I was planning our fifty state road trip. (Read more about how I use Pinterest to plan road trips) I had never heard of the park, but the photos online were stunning. On our first visit, we learned why: the Teton range is a rare mountain range in that it does not have any foothills. That means you can stand in awe of the massive 13K ft peaks without obstruction. Plus, there are two large lakes at the base of the mountains, which makes for epic kayaking views.
We camped in the Tetons for free using Campendium, which makes the park about 1000 times better. I mean look at that view!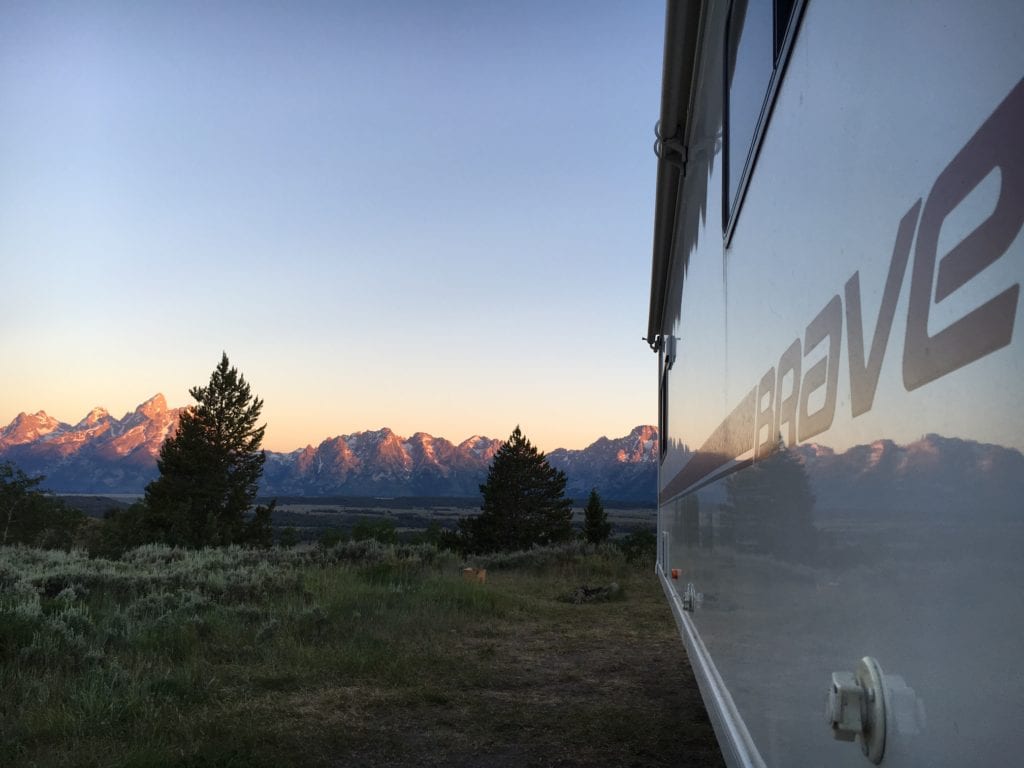 If you've never visited the Tetons, add them to your list now!
3. Spend October in the Northeast
Ever since our first trip through upstate New York and Vermont, Heath has not stop talking (begging, really) about us returning to watch the leaves change in the northeast.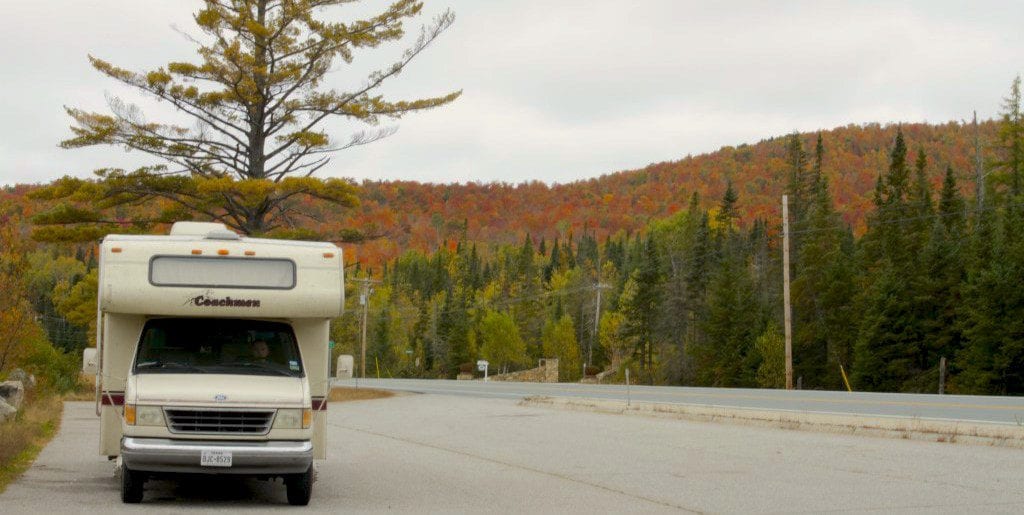 During Hourly America, we hit crossed the Adirondacks in upstate New York on September 30th. It was magical. Coming from Texas, I have NEVER seen trees look like that. I mean seriously, who knew these types of color were possible?!
Of course to make it even better, this area of America is known for adorable small towns, winding country roads, lush mountains, and apple cider donuts. I think it's mostly the apple cider donuts that Heath wants to return for.
The only challenge here is getting south fast enough to avoid winter!
2. Road to Alaska
Once, while sitting in a hot tub in Las Vegas, an old man told me that if I ever RVed anywhere in my life, I had to take the road to Alaska. I had no idea it was even a thing, but tons of travelers each summer pack up their rigs with spare tires and empty gas cans and head north for Alaska.
After hearing this man share his stories from driving to Alaska, we decided to ditch our plans of flying to Alaska and opt to drive instead. And it 100% lived up to the hype:
If you're into mountains, rivers, getting caught in a snowstorm in June, seeing bears and moose up close, glimpsing a ocean full of icebergs, and visiting the tallest mountain in North America, you need to take this road trip. It will take a minimum of two weeks (one way) and you'll want to plan on sticking around Alaska for a while, but it is totally worth it.
To make your trip easier and more enjoyable, you must buy The Milepost guide that will tell you everything you need to know about making the trek. Locations for gas, food, RV parks, rates, tourism info, etc. It was hands down our biggest asset during our drive. (I'm not associated with whoever writes the Milepost, it was just REALLY helpful!)
1. Banff National Park
2017 is the centennial for Canadian National Parks. And whereas America celebrated the centennial where offering a couple days of free admission to parks, Canada is upping us and offering free admission to all national parks for all of 2017. Woo hoo!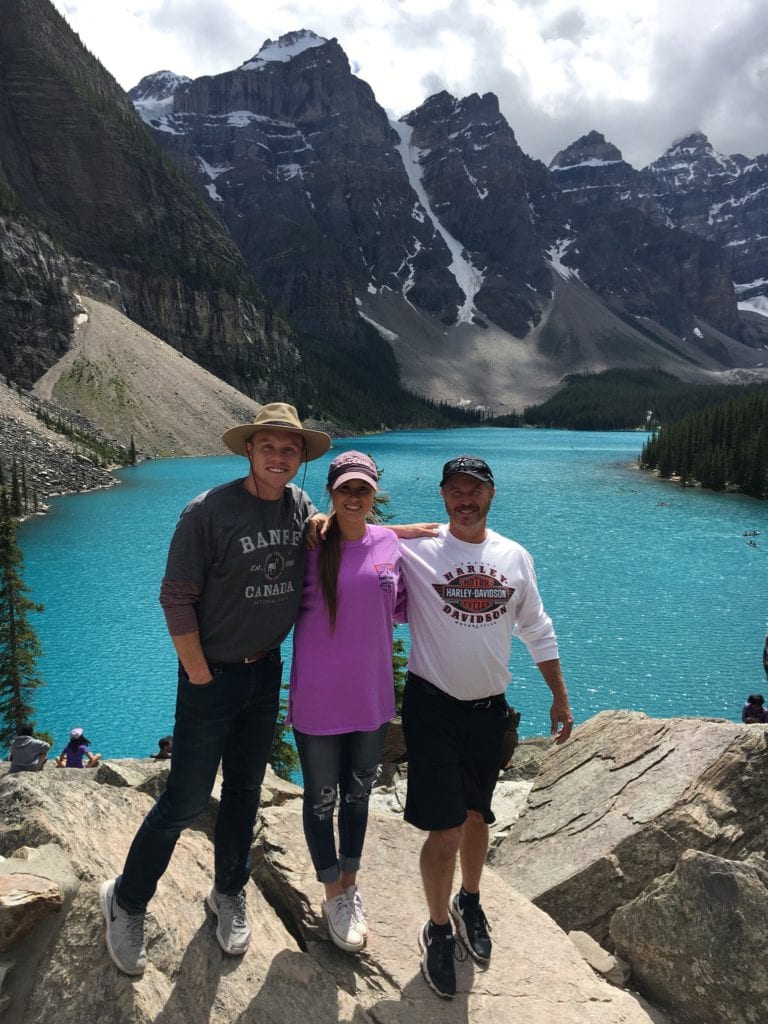 The USA is beautiful and all, but Canada has us beat here. (They also have us beat with the Road to Alaska. Seriously, the Yukon is incredible and don't waste your time in Fairbanks, AK.)
I've never seen water this blue, glaciers this massive, or such gorgeous panoramic views. Everywhere you look is another giant peak, another waterfall, river, lake, or bear to ogle. Banff is unique in that it's a national park (connected to three other national parks) that includes two small towns: Banff and Lake Louise. So if you want to visit a national park and still get your Starbucks latte in the morning, this is the national park for you!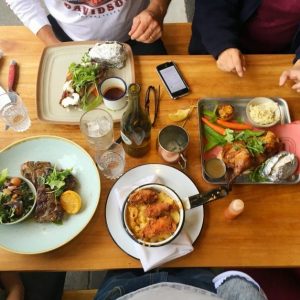 [To learn more about Banff, read Six Things To Do In Banff That We LOVED.]
Okay, those are my recommendations, what places are you most excited to visit in 2017? Comment below and share your travels 🙂