We give away a TON of free stuff all over our website. Here's a few things you may have missed…
The RV Entrepreneur School
---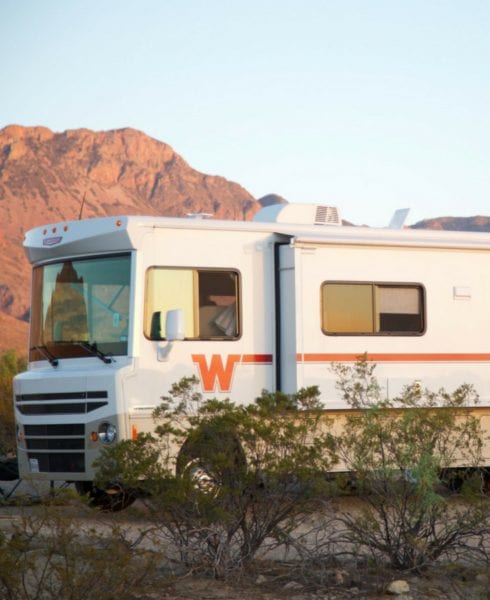 A free seven-day course on how to travel full-time on a budget.
We quit our full-time jobs in search of an epic adventure and spent a year traveling to all fifty states in our 1994 class C motorhome. During our journey, we camped in national parks, toured scenic highways, visited major cities, and experienced life in an entirely different realm than we had ever known.
The best part is we did it for cheap, really cheap.
The goal of this course is to walk you through exactly how we budgeted for our trip, from basic travel expenses to what you can cut back on, and some custom rules we've learned to live by while on the road.
---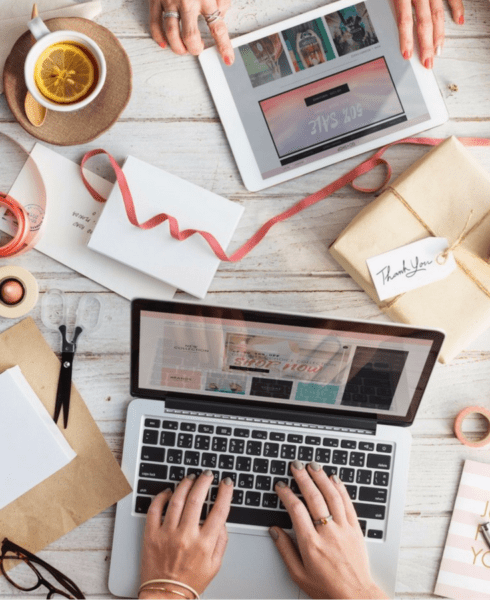 A free three-part course on how to downsize and transition to RVing.
Before you can move into your RV, you must complete one dreaded task…DOWNSIZING.
Garage sales, Goodwill, passing your favorite things off to unsuspecting family members…this is your future.
But don't worry! This course is designed to help you prepare for the task at hand.
This free three-part course is designed to help you overcome the mental hurdles associated with downsizing, like changing the way you view your stuff and opening yourself up to what is truly important in life so that you can leave the house behind and start exploring the world.
---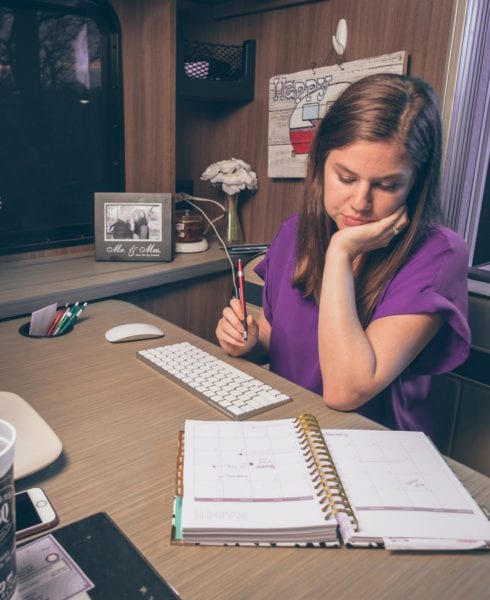 A free five-day course to help you start your first blog.
Starting a blog is a big dream for many people, but the tech side of things can be overwhelming! There's a lot of unknown factors and confusing jargon like "hosting", "domains", and "SEO".
In this course, I give a tutorial on how to start a blog, plus how to create amazing content and grow your email list.
Whether you want to write about your RV travels, parenting, gardening, antique cars, bodybuilding, or whatever your interests are, this course will walk you through how to get started.
See all our free courses in the RV Entrepreneur School here.
---
Free Downloads
---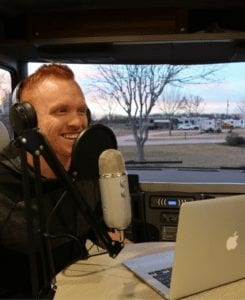 Our Top Resources Guide
Learn our favorite products, services, and tools for running our business from the RV.
---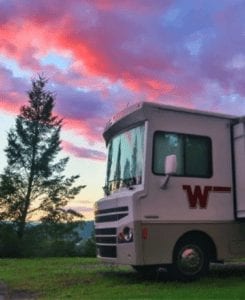 Pre-Launch Checklist
Jumping into RV life is scary! This checklist will help you know what to do next.
---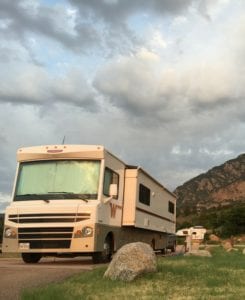 What RV Is Right for You?
A free ebook to help you decide what RV is right for you.
---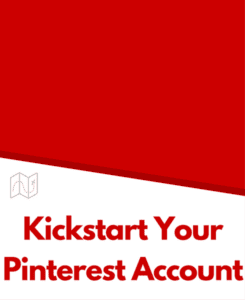 Pinterest Starter Guide
Trying to grow your blog? This guide is written by our Pinterest consultant to help you get more web traffic.
---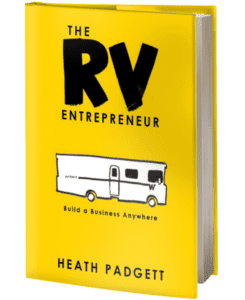 The RV Entrepreneur: Build a Business Anywhere
The RV Entrepreneur documents how a new generation of tech-savvy, location independent entrepreneurs are building businesses that allow them to travel anywhere.
---