This post may contain affiliate links. See our affiliate disclaimer here.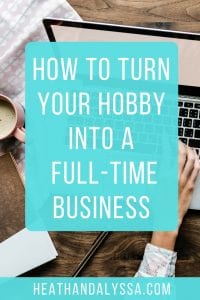 Today on the podcast, I am interviewing Paul and Caroline Lacitinola from Vintage Camper Trailers, a website, magazine, and community with a massive cross-country following. They host sold-out rallies all over the country and have personally restored over 30 vintage camper trailers.
A few things we talk about in this episode:
How to grow your hobby and turn your passion into a business
What to consider before going full time in your business
How to keep your business debt-free (and recession-proof)
What to look for when buying and restoring a vintage trailer
Links mentioned in this episode:
Today's episode is sponsored by: 
Passport
 America has saved Alyssa and I hundreds (if not thousands) of dollars over the past few years. Participating campgrounds will give you a 50% discounted rate for your stay.

To receive 3 extra months on your first year's membership, use the discount code RVE at checkout.
weBoost Giveaway!
Earlier this year Heath installed our weBoost cell booster while we were camping on a farm in rural North Carolina. Hands down, it's been the best investment we've made for getting better internet on the road.
That's why we're giving away a free weBoost cell booster! Entering to win is simple:
1. Click on this link: https://gleam.io/cpCVs/weboost-cell-booster-giveaway
2. Enter your name and email.
3. Complete challenges to get bonus entries.
4. Be really excited cause you will probably win cause you're super lucky like that.
Good luck! 
Thanks for Listening!
You're awesome. It's because of people like you that I get to sit around in my RV and record podcast episodes with really interesting people. If you've been enjoying the show and want to help others find it, I'd love a review from you in iTunes. Each and every review helps more people find the show (seriously, each one counts).
To leave a review, click here and then go to "ratings and reviews". It takes one minute and I read every one 🙂 Thanks!