This post may contain affiliate links. See our affiliate disclaimer here.
In this episode of The RV Entrepreneur Podcast I interview Eric Gertsman from Homegrown Trailers.
Until this point, all of the RV entrepreneurs I've interviewed on this podcast have been running their business from their RV. On this episode, I interviewed someone who actually started a company within the RV industry.
While Eric, cofounded of Homegrown Trailers, doesn't RV full-time. He is building an incredibly innovative company in the RV space.
Homegrown Trailers is a company I've had my eye on since last year. They came out with a new sustainable trailer that looks like a cross between a tiny house and a traditional trailer (although closer to a tiny house). They didn't reach out to me or pay to be featured on the podcast, I reached out to them (I feel that's important to note).
Why did I decide to interview someone who wasn't RVing full-time?
The main purpose of this podcast is to be a resource for people who want to travel full-time, but need inspiration and guidance on how to earn an income on the road. While Eric is not a full-time RVer, he still has a lot of entrepreneurial experience to share (hell, he started his own RV company).
Also, as I'm building a startup of my own in the RVing space with CampgroundBooking.com, I want to highlight other innovative companies who are doing cool things.
View the inside of a Homegrown Trailer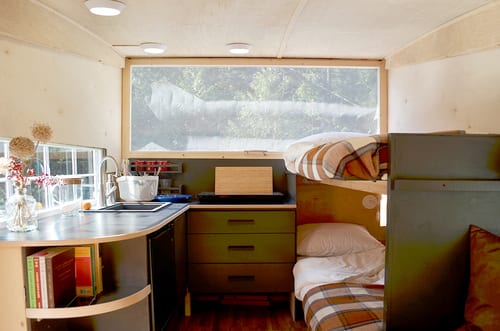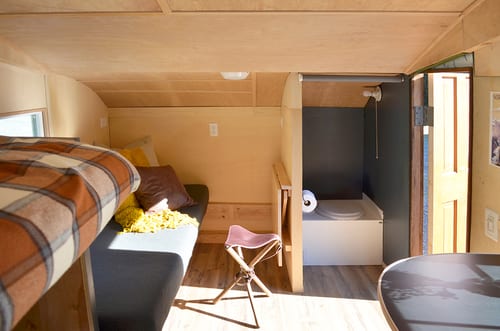 What we talk about in this episode:
How to validate and start your own RV company
How Eric and Corey built a prototype RV, got a ton of media attention, and built a passionate group of online fans via social media
Why Homegrown Trailers felt there was a huge need for sustainability in the RV industry
Links mentioned in this episode: