This post may contain affiliate links. See our affiliate disclaimer here.
What does it take to build a blog that reaches millions?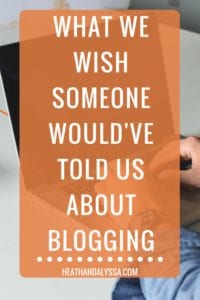 Eric and Brittany Highland are co-founders of The Austinot, a hyperlocal blog about the city of Austin, TX, which has a social media following of more than 83,000 and earned nearly 1.5 million pageviews in 2017. The duo actively runs a ridiculous number of other blogs and social media communities related to RV travel and Jeep adventuring.
Beyond The Austinot, they founded a boutique online marketing company in 2011, where they have a special passion for micro businesses.
All this has been done from a 40-foot diesel motorhome, ever since the Highlands sold everything in 2014 and began to travel full-time. The couple is blessed to explore with their one-year-old, #BabyNomad. The menagerie on wheels is complete with two rescue cats named Rhythm and Blues.
In this podcast, they share their blogging expertise and everything they wish they knew before they started their first blog.
What Eric & Brittany Teach in this Podcast
Why start a blog?
Credibility
Influence
Building a Tribe
Search engine Visibility
Income
Want to start your first blog? Join our free course: How to Start and Grow Your First Blog
How much does starting a blog cost?
Hosting: $4/month (this will go up as your traffic increases!)
Domain: $15
WordPress: Free
How to choose a theme
1. Mobile responsive
2. Navigation bar structure
3. Placement of social media buttons
4. Are there free, unlimited updates?
5. Does it offer tech support?
Branding matters from the beginning
What is your identity?
Go as niche as you can, while considering growth & potential changes
Choose your blog name carefully
How do I structure my website?
1. Long-term vision
2. Broad, shallow pyramid is better than a deep pyramid
3. Mindmap
4. Index card method
How to structure your blog posts
Title
Meta description
Lede (or your first sentence)
Featured Image

Visuals will make or break your article

Make sure you obtain them legally
Where to source images

Take your own (watermark)
With permission from the image owner: Facebook page, website
Unsplash.com
Canva.com
Creative Commons: Flickr, Google, Wikimedia
Instagram embed
Twitter embed
And of course, write great content!
Chat with Eric & Brittany
Ask Eric and Brittany questions about blogging and social media (at no cost!) on their Facebook page
Follow RV Wanderlust, Eric & Brittany's personal blog
Thanks for Listening!
You're awesome. It's because of people like you that I get to sit around in my RV and record podcast episodes with really interesting people. If you've been enjoying the show and want to help others find it, I'd love a review from you in iTunes. Each and every review helps more people find the show (seriously, each one counts).
To leave a review, click here and then go to "ratings and reviews". It takes one minute and I read every one 🙂 Thanks!
---
Want to start a blog of your own?
Join our free course, How to Start and Grow Your First Blog!