This post may contain affiliate links. See our affiliate disclaimer here.
When Alyssa and I first started traveling the US in 2014, this blog (previously HeathPadgett.com & AlyssaPadgett.com, respectively) was a primary focus for us. We wrote new posts several times per week and sometimes daily. Over the past year or so as we've focused time on a software company, a new daughter, podcasts and Youtube — I've found myself spending much less time here on our site, but I miss writing on here (so it's something I hope to change this year).
I thought it best to ring in the new year with a 2019 year in review (slightly late albeit ). Year-end reviews are something Alyssa and I have done since 2014. Some years we do this on the podcast and other years we do it individually, but it's always a great way to reflect on what went well (and what didn't go well) in any given year.
Here are our year-end reviews from previous years if you feel like taking a trip down memory lane:
Alright, let's get into 2019!
Major Highlights of 2019
Bringing Ellie into the world!
10X growth at CampgroundBooking
We got to spend a month in Italy with our good friends John and Peter
Quality family time in Texas
We sold our Winnebago Brave after moving into our apartment and then later moved out of our apartment and now into a Winnebago Forza (we move a lot)
Things That Went Well in 2019
Ellie.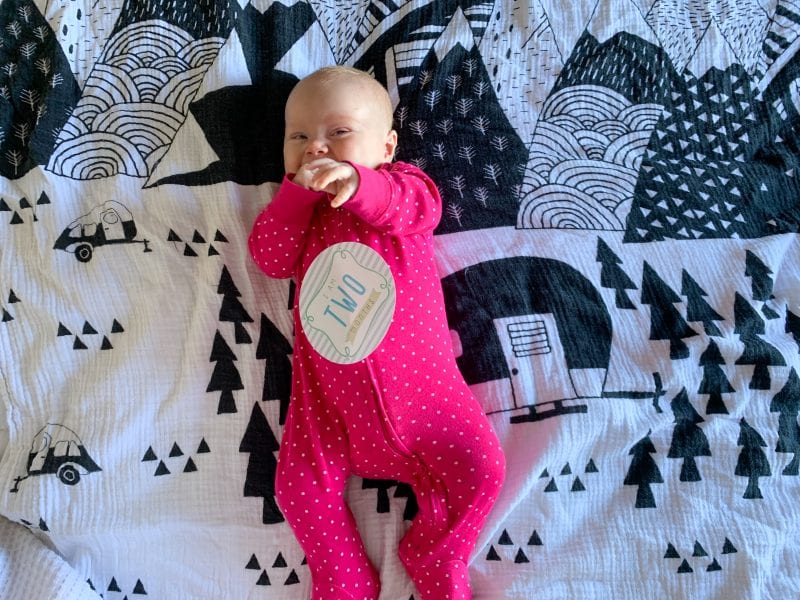 I have to start this list with our biggest win of all, our beautiful (now 8-month-old!) little girl, Ellie.
2019 was the year Alyssa and I set way fewer business goals than we ever had before. Looking back on this year, one of our primary objectives was bringing this baby into the world (Alyssa obviously had much more to do with this than me). However, once making her debut in May, Ellie has been a joy.
Before becoming a dad, I didn't really think about it all that much. I knew I wanted kids one day, but we've had a lot going on during the past few years. I haven't spent my evenings daydreaming about this moment. Now that it's here (and perhaps because I didn't have expectations), it's been pretty amazing.
One thing I'm grateful for is that Alyssa and I gave ourselves some space in 2019. We tend to add new things to our plate, which we did not do this past year (other than, you know, Ellie). My friend Chris, who recently had a baby of his own, gave us some wise advice, "Don't add anything new for at least six months after having Ellie."
At times I was tempted to ignore Chris' advice, like how when Ellie was one month old we took her on a road trip up to Colorado to look at buying our first campground.
In hindsight, Chris knew what he was talking about. Anytime you introduce something into your focus that needs a large amount of time and love, something else needs to take a backseat. Introducing more than one thing at a time that needs your love and attention is just a recipe for disaster.
Ellie is the only big thing we introduced in 2019 and I'm so excited that she's here.
10X Growth at CampgroundBooking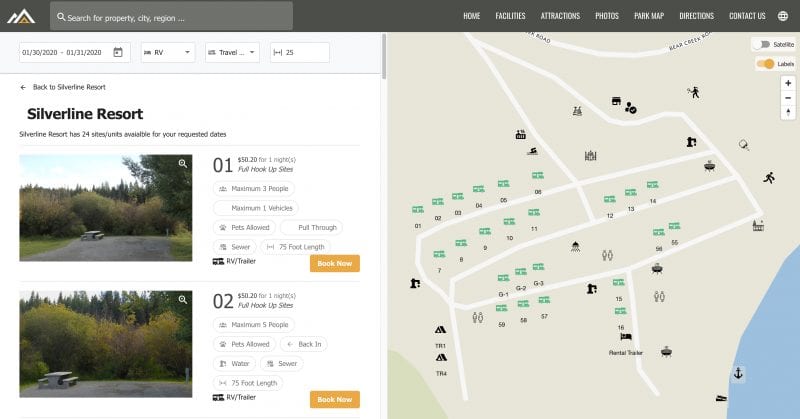 A big perk of us being stationary in Texas this past year was that I would be able to devote all of my business time to CampgroundBooking, and I did.
Since 2016 I've had a broad focus. I've blogged here (not as much as Alyssa), hosted RVE podcast & our annual Summit, dabbled in client work (which we mostly discontinued in 2018), and filmed Youtube videos of our travels. Any of these single projects could have been a full-time focus, but CampgroundBooking has slowly needed more and more of my time as we've added more customers.
At a certain point while traveling across Canada last year, I was hit with how spread thin I was. We were in Banff and trying to shoot vlogs and I had an inbox of unread support emails I needed to reply to. I was struggling to enjoy the moment and stressed about falling short in the business (plus Alyssa was sick during this time to add to the stress).
I like to think of myself as a serial entrepreneur. I can handle doing it all, I would tell myself. But I couldn't have been more wrong and the stress of trying to do it all was burning me out (big time).
In 2019 as we slowed our travels and created space for a baby, we also created time for me to solely focus on growing CampgroundBooking, which was definitely accomplished this year.
We entered into 2019 with just a few parks using our full reservation system and as of December we now have over 30 campgrounds. We grew 10X in customers this year as well as released a partnership with GoRVing Canada where we are powering their campground listings & trip planner.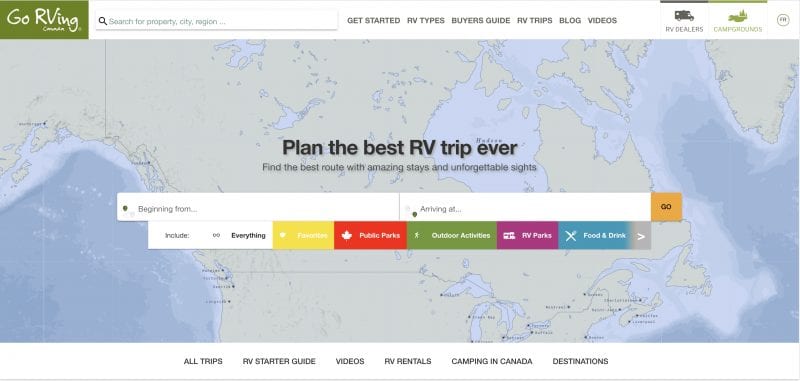 On top of growth, we've released a ton of new features and added two new team members in sales and support. Our support hire was actually someone who attended our 2019 RVE Summit and has been working with us since April (shoutout to Scarlett!).
Having time to build up processes in CampgroundBooking and a team to help with sales and support this year has made the business much more sustainable (which we talk about at length in our Start-Up Series on the podcast this past month). Now that we're back out on the road, I know we can continue growing without me being tied to my laptop 24/7.
If you want to check out some campgrounds who are using our system, here are a few:
Spending a Month in Italy!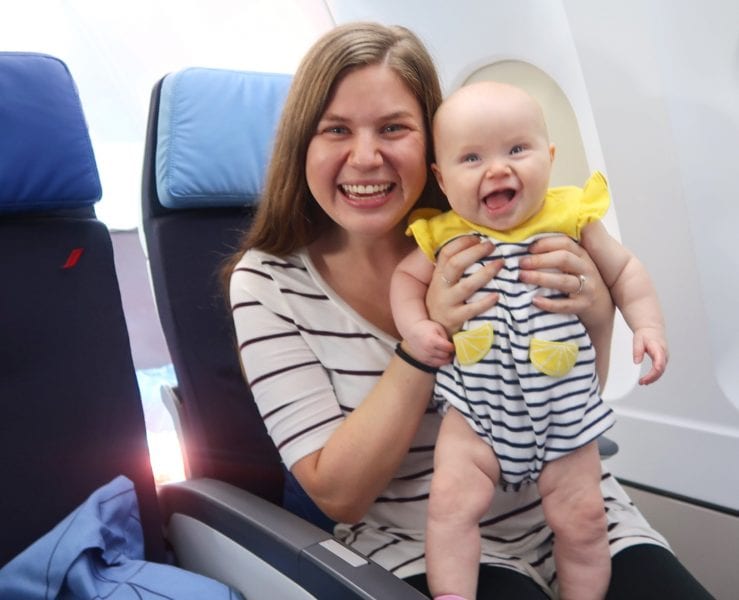 A big dream we've had since 2016 is to travel to Europe together. I honestly didn't think it would happen in 2019 with having a baby and all. However, earlier this spring I received a Faredrop email that had roundtrip tickets to Venice for $472 and I couldn't help myself. We snagged two and even though Ellie wasn't here yet, we planned to spend a month in Italy in October.
"Just give us a call once you know the baby's name and date of birth," the Delta agent said on the phone when we booked the tickets.
Looking back on this spur of the moment decision, I couldn't be happier that I put those tickets in my cart. During the sleepless nights and the first two months of sitting inside during the Texas summer, our upcoming adventure in Italy was a light at the end of the tunnel. It was a reminder that even though our lives were changing, a lot of adventure was still ahead.
As a major bonus, we invited our friends John and Peter of RVGeeks along for the trip and they said yes! We've never caravanned with anyone for an entire month and I'm happy to say that even after a month of being with each other all the time, we all still like each other. 🙂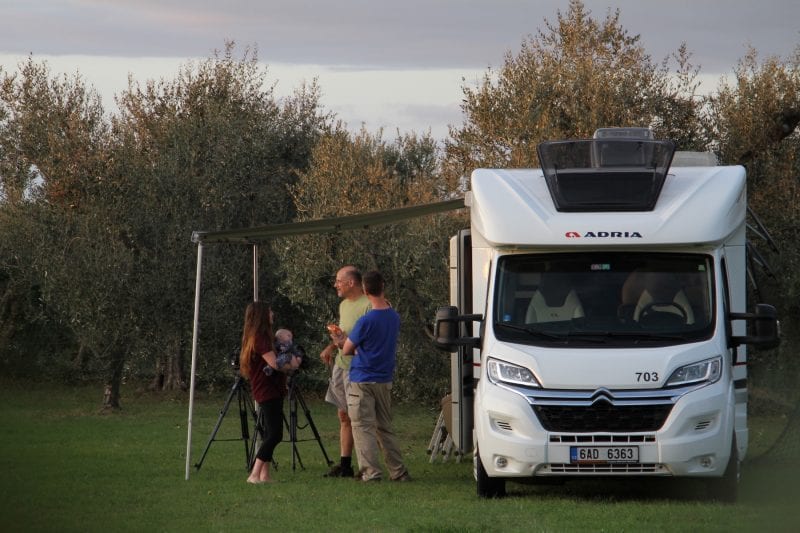 From a trip perspective, Italy was a dream. This was my first time to Europe and I was in constant awe of the history and the food (oh man, the food). Almost every day for the entire month we ate either an entire pizza (which is totally acceptable by the way), gelato, or some type of delicious pastry. And despite all of our excessive eating, Alyssa called me one day right after we got back from Italy and said, "HEATH! I am back at my pre-pregnancy weight goal!"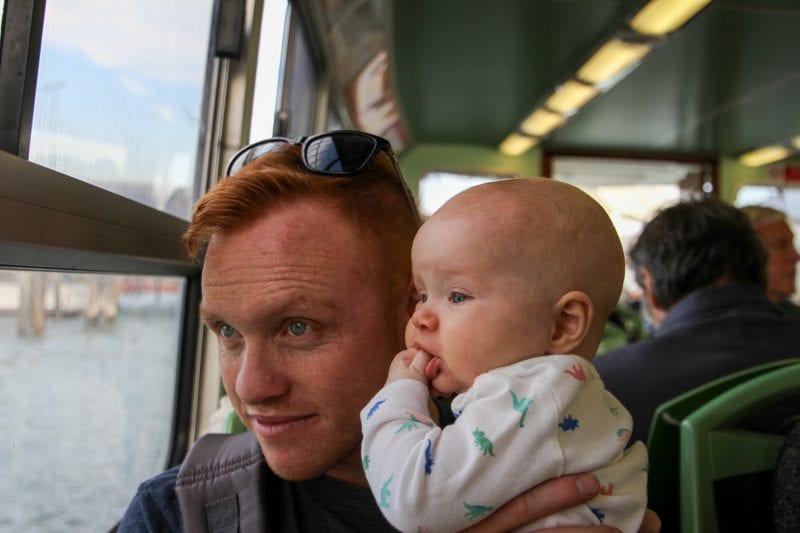 Neither of us could believe it. Alyssa was sure that because of all our extravagant meals that all her weight goals went out the window. However, because we walked a ton (with an extra baby weight strapped to us) and perhaps because Italian foods have better ingredients, she ended up losing over 10 lbs on the trip. (In case you need another reason to go to Italy!)
Here are a few of my personal highlights from the trip:
Our epic gondola ride on the top of a mountain.
On the second day of learning how to drive a stick shift, we drove up insane mountain switchbacks with no clue what was on top of the mountain. We ended up finding the most epic gondola ride ever and while terrifying, it was hands down one of the best days of the whole trip.
Learning how to drive a stick shift (thanks to Peter!).
One thing we realized after booking our flights was that several of the motorhomes in Italy (at least the ones we looked at) were manual transmission. I had no idea how to drive a manual and had never been in one before. I underestimated this challenge, but lucky Peter is an expert and helped me quickly learn so that I didn't drive off a mountain road in Italy. And now I know how to drive stick!
Walking around Venice with Ellie and Alyssa.
We listened to street musicians, ate gelato and pizza, and found ourselves getting lost on all the tiny side streets. It was a dream-like place and the coolest city to bookend our trip with.
There are honestly so many highlights it's hard to include all of them. I swam along the Amalfi coast, we randomly got to meet up with our friends Kara and Nate, and we toured the ruins of Pompeii.
If you want to see more of our Italy trip, Alyssa has been sharing those videos on Youtube here.
Quality Family Time in Texas
One big perk of coming back to Texas this past year was that after five years of travel, we were able to be close to family. I love that now our nephew knows who we are and that our families were able to spend time with Ellie before we hit the road again. This leads me to our last big update/win for 2019…
We moved out of our apartment and into a Winnebago Forza.
This is our new home on wheels. 🙂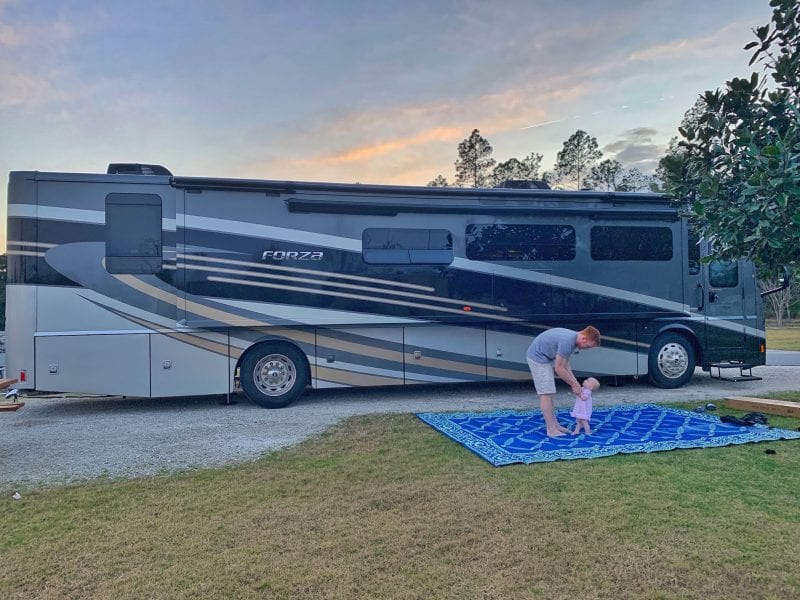 It's 40 feet of beauty with a dual desk for Alyssa and me, plus plenty of room for Ellie to roll around and play. We moved out of our apartment the day after Christmas and will be living in this rig for the next year as we hit the road in search of a campground to buy (you can see more photos on our Instagram!).
I wrote more about how all of this came about in a recent email newsletter, but we're already enjoying being back out on the road with Ellie. Also, we're excited to officially be partnering with Winnebago in a bigger capacity this year for our campground tour (which we'll share more about this coming week).
What Didn't Go Well in 2019
I don't have a ton of things that didn't go well in 2019. But one comes to mind.
Overall stress, overwhelm and trying to figure out life plans.
Explosive growth with Campground Booking, having to navigate the exit & buyout of one of our partners and also learning how to balance business with being a new dad—this year brought a lot of new and unknown challenges. All the while, we were trying to figure out what the next stage of our lives was going to look like—which was a challenge while adjusting to parenthood life.
I don't mean to sound like the entire year was a downer (because so many great things happened), but we had a lot of conversations around the question of "what's next?"
We tried our best to not let the unknown of the future cloud this in-between season, which I think Alyssa did better than myself. She took full advantage of us being stationary and taught herself to cook over 20 new meals this past year (if not more). I took advantage by pouring all of myself into CampgroundBooking. However, when we would go on walks and talked about the future, it was all a big question mark.
Would we travel full-time internationally? Would we continue apartment living? Would we buy a campground? Would we buy an RV?
As much as I'm all about living in the moment, I'm someone who struggles with knocking things off a to-do list if I don't know what direction I'm moving. This is one reason I like running a software business as the direction is clear: profitability. But when it came to this blog and our podcast, we spent months trying to figure out exactly what we wanted our next stage of life to look like.
Fortunately, we ended the year with a clear direction in mind.
How We Found Clarity
To help us get this clarity, we did something we'd never done before.
We reached out to some of our couple friends who have run a business together for over 15 years and asked if we could hire them to coach us through this process (and while this is not their main business, they said yes!).
Our primary goal going in was to look at all of our different businesses and where we were spending our time and make sure that Alyssa and I were aligned on what we wanted to accomplish.
For more than a month this past fall, our friends Marc and Alowetta challenged us with questions and guided us through this process.
Having someone who wasn't involved in our day-to-day business probe into our strategies and goals was invaluable. It was during these conversations that I realized the value of having these types of discussions and it's something we plan on doing on a more regular basis.
Our Goal in 2020: Buying a Campground
In 2020 we're traveling across the US intending to buy a campground that we can convert into an epic place for nomadic entrepreneurs. As Alyssa and I talked for hours on end about the dream that made us most excited, it was this one. It combines things we're passionate about with so many of the projects where we are already spending our time.
With our campground, we'll be able to continue hosting awesome people and events like RVE Summit (which we are taking a break from until after we open our campground).
Also, stepping into an operational role within outdoor hospitality will give us some amazing insights we can use to make our campground software even better. Plus, we'll be able to spend time outside and interacting with people and Ellie will see us bringing value in person versus just sitting on our computers.
There are a lot of reasons why logically this next chapter makes sense, but I think the most important factor is simply that it makes us excited.
In the past we've done things that logically make sense, but that we weren't excited about, and ended up burning ourselves out. Breathing what we believe is a great hospitality experience into our future campground is something we've been talking about every day and can't wait to see it come to fruition.
Specifically for this year, we've mapped out a route across the country to visit recommended campgrounds and places we're interested in buying property. Our goal is to speak with brokers, look at parks for sale and spend time in campgrounds that give us ideas for our own place.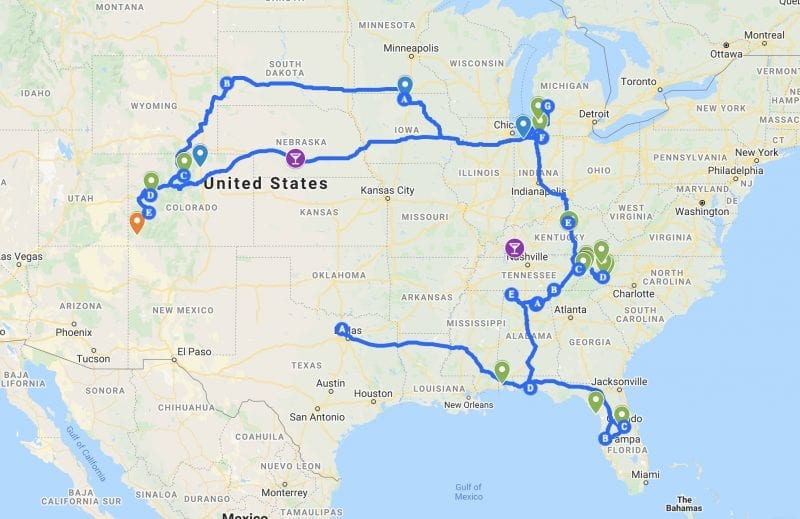 We'll be documenting more of our campground startup journey once RVE Summit wraps up in March.
How I feel about buying a campground this year is similar to how I felt before we started traveling in 2014. I'm nervous, but mostly excited for an adventure that I know is going to push us outside our comfort zone in a meaningful way.
What are your big goals for 2020?